COA announces changes in NATA syllabus; drawing test to be online too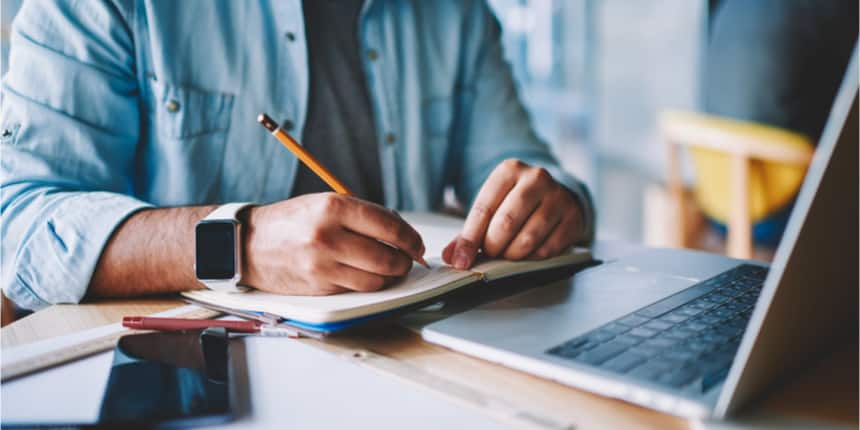 NEW DELHI: Council of Architecture has announced changes in the syllabus of National Aptitude Test in Architecture. In the latest NATA notice, the council has announced that NATA test 1 stands postponed to August 29 on account of the prevailing COVID threat and in the interests of the students. The dates for NATA test 2 will be announced at a later date.
Change in NATA syllabus (Part-A Drawing Test)
The following will now be the syllabus for drawing test of NATA 2020.
Understanding the important visual principles in a composition (2D OR 3D) such as balance, rhythm, direction, hierarchy, etc.
Understanding geometry and the ability to visualize shape and solve geometrical puzzles to test spatial intelligence;
Understanding color theory and the various terminologies to test color scheme awareness and knowledge;
Visual system interpretation and perception to test graphical similarities and other properties; Ability to understand spatial relationship between objects, and to visualize images and scenarios; Tests for cognitive ability: perception, attention, recognition, memory etc.
Both Part and B of NATA 2020 to be online
Council of Architecture has decided to conduct both Parts A (Drawing test) and B (Test on Scientific Ability & General Aptitude) of NATA 2020 as an online aptitude test. This means that Part-A Test (Drawing Test) will not be a paper based drawing test. It will be a preferential choice type test to be answered on computer/laptop. All candidates will have to answer the drawing questions n their system.
Choice of appearing from home/ exam centre
The council has further announced that all candidates will soon be provided an option in their login accounts to choose whether they wish to appear from their homes or from an exam centre. They may opt to appear for NATA 2020 from their respective places of residence/stay if they have the requisite equipment namely laptop/PC, webcam and internet connection. Candidates who do not have net connectivity or technical/hardware resources such as PC, laptop, web cam etccan opt to appear for the nearest NATA exam centre.
The dates for the NATA admit card 2020 have not been announced and students must check the official website for the same. NATA is the entrance test conducted by the Council of Architecture for admissions to the B.Arch programmes offered by many colleges and institutes across the country. Except the NITs, IIITs and CFTIs participating in JEE ain and the IITs which have their own AAT, most staes take B.Arch admissions on the basis of NATA scores.
Also read
Write to us at news.careers360.com
Stay updated with latest Education News
More From Team Careers360