'Academic Depression': Colleges reopening but with low attendance, learning gap, anxiety
With universities, colleges reopening, students, teachers are struggling with the learning gap left by online classes and maintaining Covid protocols.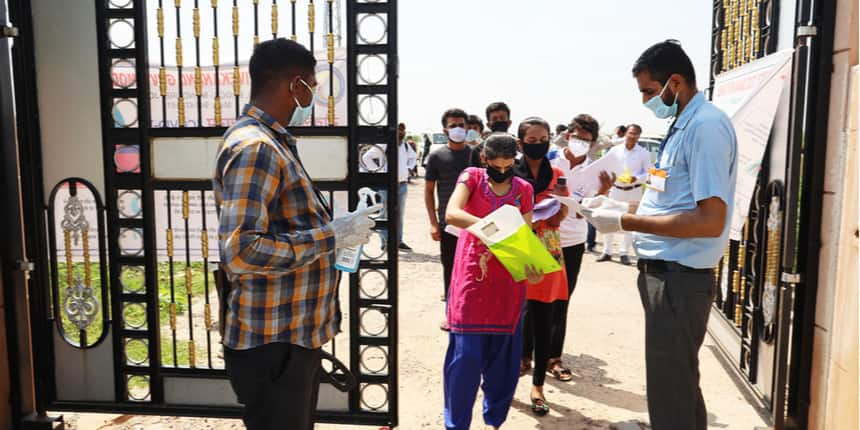 NEW DELHI: Dimple Pathak, a second-year master's student of mass communication at Tezpur University, Assam, started attending offline classes at the campus in September. However, she finds it hard to make connections with both teachers and fellow students after a break of a year-and-a-half. Pathak, and many like her, have not been able to adjust to offline classes due to the gap that the online classes have left in their learning.
Several states across the country have started calling students back to the campus as the number of Covid-19 cases has declined in them. These include Odisha, Assam, Madhya Pradesh, Punjab, and several others. The turnout is low with most universities still running hybrid classes and students and families still anxious about contracting the virus.
A few universities are opening their campuses for all students; most have opted to reopen in staggered fashion allowing in first the students of courses that require practical training and those in the final year of their courses. Most have stipulated that staff and students must be at least partially vaccinated to be allowed in.
But teachers across universities are facing challenges at the administration level – many campuses are not yet ready to take in a large number of students and still maintain social distancing – and at the classroom level, the fear of the virus is leading to low attendance and loss of touch with the curriculum. The pandemic's disruption of regular classes and exams has set students' careers back by two years, said one professor.
Also Read | Rajasthan education department to let schools decide on student strength for offline classes: Report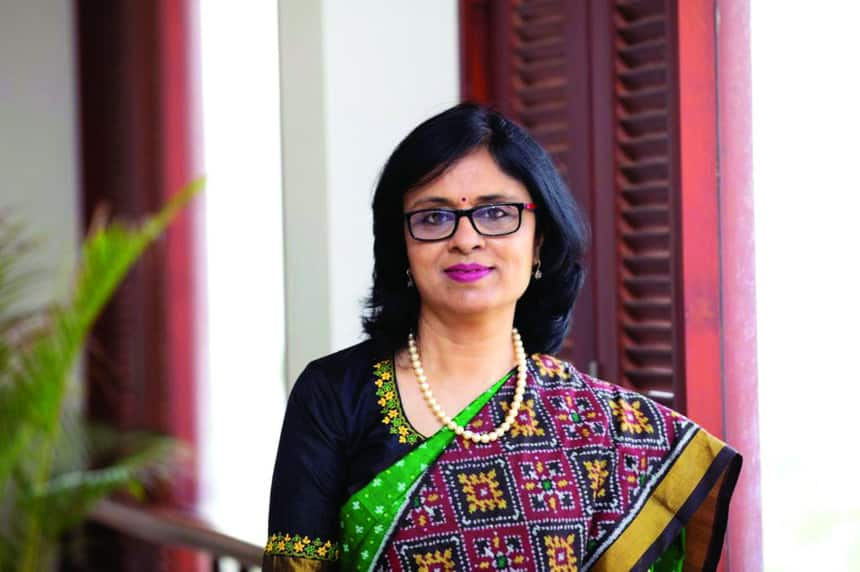 Vidya Yeravdekar, pro-chancellor, Symbiosis International University
The challenges
Universities and colleges across Madhya Pradesh have reopened but attendance remains as low as 10%-20%, said D Kumar who teaches at Jiwaji University, Madhya Pradesh and is treasurer, All India Federation of University and College Teachers' Organisations (AIFUCTO). "Currently, the main challenge is the widening gap between students and teachers due to online classes," he said. "Earlier, due to continuous teaching, teachers could understand students' reactions from eye contact and facial expressions. But now due to the gap in offline classes, students have lost touch with curriculum and academics and it will take time for both teachers and students to adjust to the offline classrooms."
Plus, setting up the facilities to handle large numbers of students while the Covid pandemic prevails appears to be difficult for the government, said Kumar. While small children are less at risk of contracting serious COVID-19, adult college students
are more vulnerable and, therefore, more anxious.
Gayatri Majuli, secretary, Tezpur University Students' Union said that right after the campus was reopened in September, there was a spike of 22 Covid cases on campus. "Only labs, practicals and exams are happening offline, and because of the huge number of students, the administration was not able to plan properly," she said. "As it's a closed campus, whenever people go out and live in a crowd, there is a possibility of catching the virus. And, there will always be a lack of planning whenever a huge decision like this is made," Majuli added.
Ashish Joshi, an undergraduate student of philosophy at Fergusson College, Pune said that only students who had received at least one dose of the Covid vaccine and tested negative on the RT-PCR test were allowed to attend offline classes. The same rule applies to staff as well.
"Because this rule is in place, there is a sense of security in the minds of students," said Joshi. Also, due to both low class strength and attendance, his classmates were able to practise social distancing and follow other Covid-appropriate behaviour.
Also Read | CAT 2021: Coaching hit by COVID-19, mixed response to online classes
Online class, offline exam
Another challenge the students are facing is writing offline examinations without attending offline classes. "Students have not attended any offline class but are giving offline exams. This is a huge issue …. Before appearing in an offline exam, a student must attend offline classes," Majuli said.
For some, just the experience of offline classes has been overwhelming. Coming to the campus to see new faces, getting a hang of college routines and rhythms after attending online classes for more than a year has been tough, said Pathak. "If you don't have any connection before online classes, it's difficult to make friends. Taking lectures online and meeting people in person is different," she said. She also echoed Majuli saying, "Without taking offline classes, giving the exams offline is hectic."
However, offline practical classes have been welcome. "As a mass communication student, making videos and working on video production was difficult. Offline, we have access to cameras and can move around, meet people, get interviews. Further, offline classes are impactful where a student has to be attentive in classes," said Pathak.
Also Read | IIT Kharagpur to call second-year BTech students to campus early next year: Report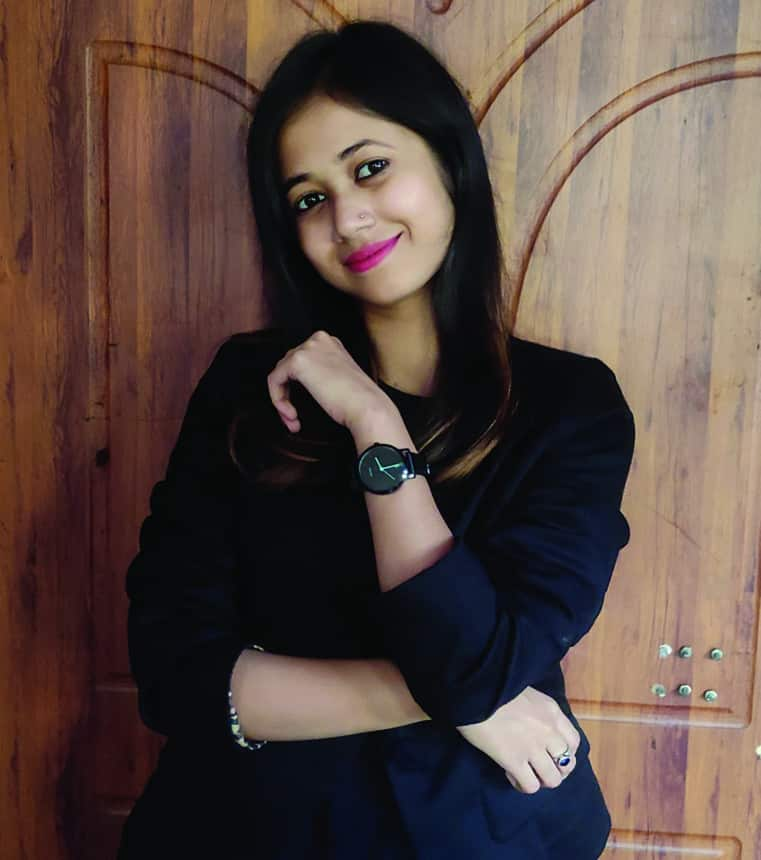 Gayatri Majuli, Secretary, Tezpur University Students' Union
'Academic depression'
Offline classroom teaching is the way forward, said Kumar. "Online is just for emergency purposes. Students have been incommunicado, out of touch with teachers and curriculum in the online classes," he explained. "Further, due to open-book examinations, most of the students have passed examinations without studying."
Students coming to campus now have poor academic aptitude, he further said. The pandemic has impacted the careers of several students in a way that's set them back by two years. Plus, many students have also had to deal with death and disease within their own families. "The pandemic has introduced "academic depression" in students and impacted them deeply. With several deaths happening within family and friends, the pandemic has created a memory in the minds of the students which is unforgivable," explained Kumar.
The last two years made Joshi realise the importance and value of having the privilege of attending lectures in person. "In my opinion, online classes felt more like a compromise than a convenience. But then again at least we had the privilege to continue our studies without any break or difficulty, unlike most of the students of this country who had to either leave their studies or had to take a gap or break in their studies," he said.
Also Read | Kurukshetra University to resume offline classes from November 22; Guidelines here
What it was in 2019
From the universities' perspective, going fully offline is not an option yet. With the blessings of the University Grants Commission (UGC) and cleared by the union government's Covid guidelines, both public and private institutions have embraced a blended mode of teaching for now – both online and off and often with staggered attendance for different years and disciplines.
"Until everyone is confident enough to come back to campus, for some time we will have to teach in both offline and online, and teachers will have to ensure learning outcomes by both modes," said Vidya Yeravdekar, pro-chancellor, Symbiosis International University. "Also, considering the health and safety of students, we have to ensure students don't mix up too much with outsiders and don't land up with any medical problems."
In most universities, practically 100% teachers are visiting the university campus, Kumar pointed out. "We don't expect students to come to campus this semester. But we foresee that students turning to campus can encourage other students to visit the campus," he added.
Academic and administrative heads are bracing for the work ahead of them. "A lot of remedial classes may have to be held in which teachers will have to put in lots of effort in the coming months. Administration staff will also have to be prepared to spend long hours on campus as classes may have to be extended beyond normal working hours," Yeravdekar said. "However, everyone is willing to put in their best as we are keen to have all the students on campus and ensure a safe return to normalcy, to what it was in 2019."
---
Follow us for the latest education news on colleges and universities, admission, courses, exams, schools, research, NEP and education policies and more..
To get in touch, write to us at news@careers360.com.
More From Sheena Sachdeva