Common mistakes to avoid during the design entrance exam
Common mistakes to avoid during the design entrance exam
Here are some of the common mistakes that students make on exam day due to stress and pressure.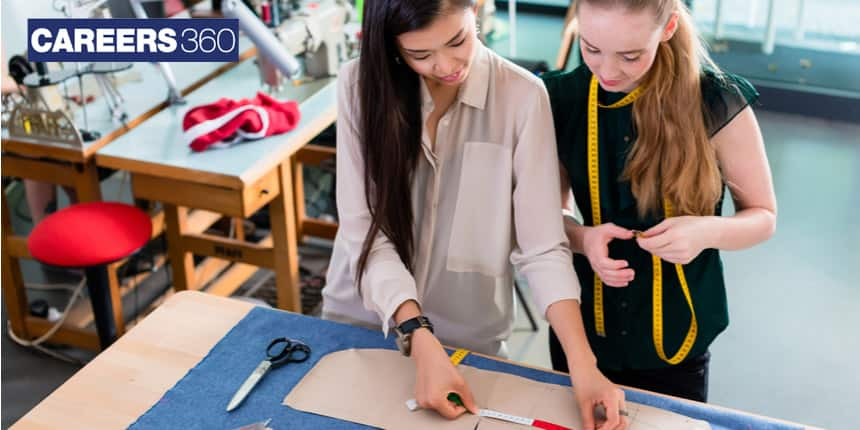 NEW DELHI: Even the mention of examination stresses students due to the intense competition and pressure to perform better and seek admission to one of the top colleges. But the sheer stress that comes with the preparation often leads to some unaccounted mistakes in the entrance exam, thus reducing the chances of being selected.


Candidates can easily crack the design entrance exam with a well-planned strategy, preparation, and no stress. Acing design entrance exams usually requires creative thoughts along with basic aptitude, speed, and accuracy. While attempting an exam, students are bound to make mistakes, but here are some mistakes that one can avoid and enhance their performance in the exam.
Top Design entrance exam in India
| | | |
| --- | --- | --- |
| Top design entrance exam | Mode of the exam | Exam dates |
| National Institute of Fashion Technology (NIFT) | Offline | February 2022 (Tentative) |
| NID Design Aptitude Test (NID DAT) | Pen and paper-based test | March 2022 (Tentative) |
| Undergraduate Common Entrance Examination for Design (UCEED) | Online | Third week of January 2022 |
| Common Entrance Examination for Design (CEED) | Online | Third week of January 2022 |
| Pearl Academy | Online | July 10, 2021 (July Cycle) |
| MIT Institute of Design DAT (Design Aptitude Test) | Computer-based mode | April 2022 (Tentative) |
| Indian Institute Of Crafts & Design (IICD) | Offline | July 2021 (Tentative) |
| FDDI Entrance Test (FDDI AIST) | Paper-based test | To be notified |
| All India Entrance Examination for Design (AIEED) | Online | June 20 to July 5, 2021 |
| Army Institute of Fashion & Design Written Admission Test (AIFD WAT) | Computer-based mode | August 1, 2021 |
| Symbiosis Entrance Exam for Design (SEED) | Online | June 2022 (Tentative) |
Mistakes to avoid during design entrance exam
Studying for the entrance exams demands consistent efforts, planning, and dedication. Worrying too much or making silly mistakes in the exam may affect the performance and impact the scores. Even the best efforts can go awry if candidates end up making mistakes on the day of the exam.
Candidates can do their best by knowing the common mistakes to avoid on the day of the design entrance exam. Here are some of them:
Ignoring self-study
Students may choose to attend coaching classes or stay away from them. It is a matter of personal preference and interest. However, students should focus on consistent self-studying and comprehending the concepts. Self-study will only help them to solve questions quickly and maintain good speed in the exam.
Avoid being overconfident
Some students make the mistake of thinking that every entrance exam is more or less similar, and since I have prepared for one, I'll be easily able to crack the other one as well. However, every design entrance exam tests the students in different attributes and areas involving the presence of mind, thinking ability, and creative side. Therefore, candidates should consider each exam as fresh and adequately prepared.
Do not panic during the exam
Candidates should know that trust is the only weapon they can carry inside the exam hall. Being calm, composed, and confidence can help them attempt the entrance test with minimal mistakes and errors, thereby achieving a good score.
Read the question paper carefully
Time is crucial for design entrance examination aspirants. However, students should not rush to solve the problems without reading the questions carefully. It is important to patiently read and understand the questions to enhance accuracy.
Do not ponder in one question
Candidates should not get stuck on a question. If they feel they are not able to answer it at the moment, they should proceed further and come back to that question, later on, to avoid wasting time. Leave at least 15 minutes to review the answers at the end of the exam.
Lack of sleep
The night before the design entrance exam, students often do not sleep well due to stress and investing time in last-minute preparation. This leads to a lack of sleep and mental tiredness that impacts the performance in the exam. Students end up making mistakes and scoring fewer marks on the entrance test. Students must note that adequate sleep is important for the brain to function properly on exam day. So, make sure to rest well the night before the exam.
Write to us at news@careers360.com.