Coronavirus: Why some experts think vacating hostels is a mistake
Coronavirus: Why some experts think vacating hostels is a mistake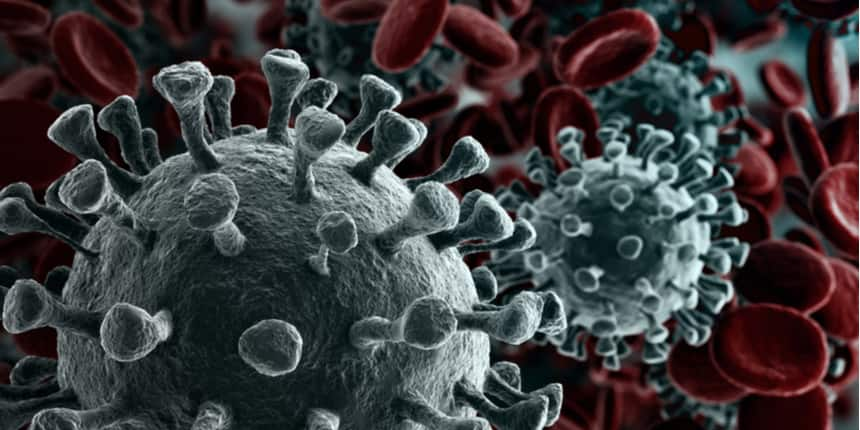 NEW DELHI: An increasing number of higher educational institutions across the country are ordering students to leave the campuses as a preventive measure against the spread of COVID-19, the disease caused by the novel coronavirus.
Several institutions, in addition to stopping classes till the end of March, have asked students residing in the hostels to leave campus and allowed only certain sections to stay. These include Indian Institute of Technology Delhi (IIT Delhi), IIT- Indian School of Mines orIIT-ISM Dhanbad, Hidayatullah National Law University orHNLU Raipur, and National Law University Ranchi orNLU Ranchi.
However, this may not have been the wisest move. Several public health expertsCareers360spoke to warned that this might have the opposite effect in the larger context. The number of confirmed cases of coronavirus infection in India grew to 110 by Monday, March 16. There have been two deaths so far, according to the Ministry of Health and Family Welfare.
Testing, quarantine
Public health experts pointed out that the move to clear the hostels may end up causing more harm as a single case might disperse the infection in the community. "I don't think they should be sent even if a coronavirus case is detected," said T Sundararaman, global coordinator, People's Health Movement. "While there is aggregation in the campus, there is aggregation in the community too. It is not only during the travel that they put others or themselves at risk, but the community is also there. It can be catastrophic." However, he added that if any student needs to go home, their "wish should be respected".
Forcing students to vacate hostels in the middle of a pandemic means making them travel. "They should not be travelling in a crowded bus or train. They should not be in a group," said another public health expert asking not to be named. But making students leave campus will compel them to do just that – take buses, planes or trains home. "Younger people are at lesser risk," she continued, "But they could very well be the carriers of the virus and that is why they should not mingle in a crowd."
Sundararaman agreed. At present, the true spread of the virus is not clearly known.
"As it is, we are testing only those who are imported cases and their contacts," said Sundararaman. "We are not testing widely. This being otherwise a largely mild disease, it will pass for seasonal flu if not specifically tested for. Therefore, most of the cases that will be there in the community will not get picked up unless there is a certain minimum level of testing." On the other hand, the campus has "largely a robust population here where the infections will actually lead to the larger development of immunity".
Other measures
Instead, the institutes should emphasise hygiene and self-declaration in case there are symptoms, said Naveen Sethi, a public health expert. "The best principle would be to continue with our duties and responsibilities with minimum social contact and hygiene," he said.
Sundararaman emphasised on testing and quarantine on the institute's premises. "They [the institutions] should have a room quarantined with student volunteers helping rather than sending everybody home," he continued.
"The hostels should keep up to a high standard of hygiene and abide by the rules. The mess where they eat should be clean", said the third expert adding that "mode and the rate" at which the virus is spreading is yet to be known and it has proved "very difficult to map".
The other view
However, there's an opposing view as well. Priya Balasubramaniam from the Public Health Foundation of India pointed out that many universities across the world have chosen to close college campuses. "It is a step by which one can mitigate the virus in addition to containing it," she said. "One has to be realistic in the way we are addressing this. The question is what capacity the state has and what it can do within that. Right now, social distancing is the best way to avoid contact with the virus. We need far more aggressive surveillance. We need more testing but the question is does the state have the capacity to test aggressively and once tested do we have the equal capacity to quarantine those who are infected? It has to be done in stages and it really has to depend on the capacity of individual states to be able to undertake some of these. Universities by themselves do not have the capacity to screen it and that is one of the reasons why they have said that [asked students to leave]. Everybody is a carrier in the case of this virus. So when the hypothesis is that the entire population can be carriers, what should we do? We avoid each other more often than not."
Also Read:
Write to us at news@careers360.com.
Stay updated with latest Education News
More From Pritha Roy Choudhury