COVID-19: IIT Guwahati students develop drones to spray disinfectants
COVID-19: IIT Guwahati students develop drones to spray disinfectants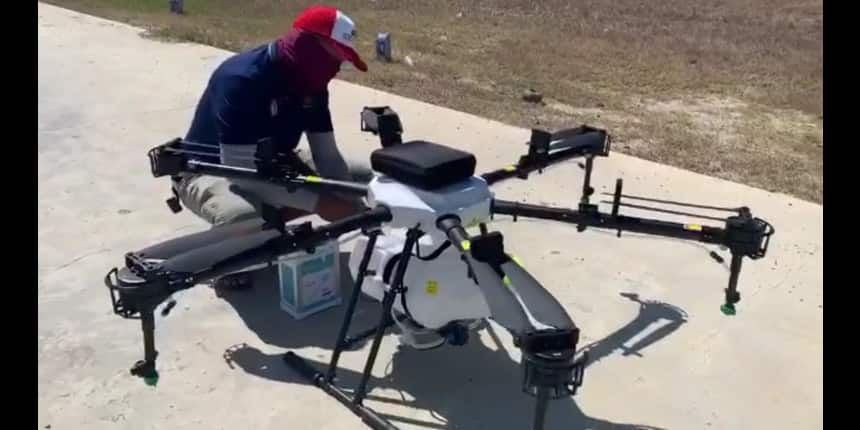 NEW DELHI:Students at Indian Institute of Technology (IIT) Guwahati have developed a drone with an automated sprayer to spray disinfectants to sanitise large areas and prevent the spread of COVID-19.
The students, who also have a startup company, RACERFLY, have approached the Assam Government offering to join the fight the coronavirus pandemic with their sprayer system.
Considering that fighting COVID-19 involves social distancing, the sprayer system can be deployed and operated by just one operator sitting and monitoring at one spot, eliminating the need of many cleaners manually spraying disinfectants. Also, these drones can also be used to record videos as as well.
How drones operate
The drones can spray disinfectants over large areas like parks, roads, highways, and foot-paths with a high degree of efficiency. The roads and areas can be selected on Google maps and the drone can be automated to perform the task within a signal range of 3 km. A drone can cover more than 1.2 hectare in one flight, and more than 60 hectares in a day.
Also the students claim that the drone "can be used to spray disinfectants over vehicles on highways when things start to normal again." It can also be "used simultaneously as an announcement tool for police when spraying."
The drone can be controlled using a mobile app and it is crash proof. The drone is equipped to adjust itself to terrain height and avoid obstacles.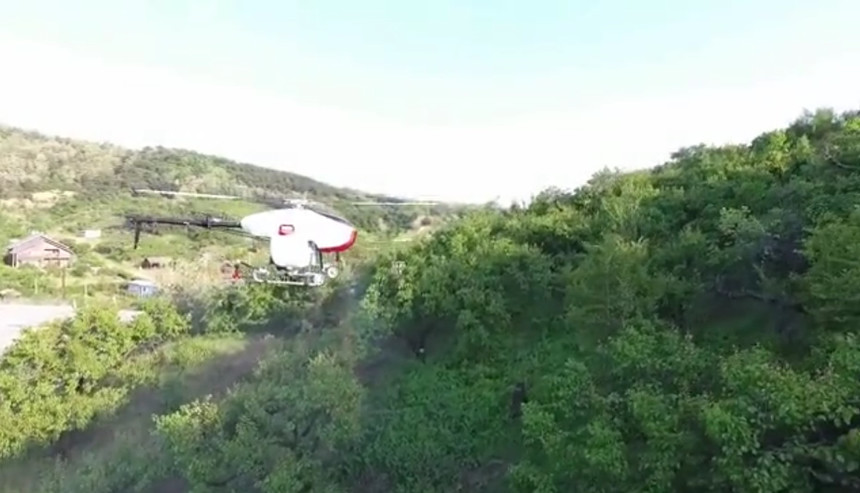 The drone's efficiency
A drone can spray two to four litres per minute and can be filled twice for one charge. The drone is highly efficient and can accomplish the task in 15 minutes which would otherwise take a person 1.5 days of work. In this manner, a single drone system can replace around 20 workers, which is what is really needed in the present COVID-19 situation as maximum people are required to stay within the safety of homes. The drone system is very effective for sanitizing and disinfecting especially during the ongoing health crisis when doing so manually may be highly risky to the health of manual workers. It can be used at night as well.
These drone systems have been designed to spray disinfectants in public areas including agricultural fields and have already been tested and are ready for use immediately.
The company is offering seven models of sprayer system ranging from 10 litres to 25 litres of capacity. "We can make 15-20 drones within 15-20 days and next 50 by the end of this month," Anant Mittal, one of the students, told Careers360.
The company will provide insurance and warranty for these systems and also "provide initial help to spray according to your choice", says a note prepared by the students for the government.
Also read:
Write to us at news@careers360.com.
Stay updated with latest Education News
More From Team Careers360