COVID 19: Increased tracing, testing, isolation to curb spread
COVID 19: Increased tracing, testing, isolation to curb spread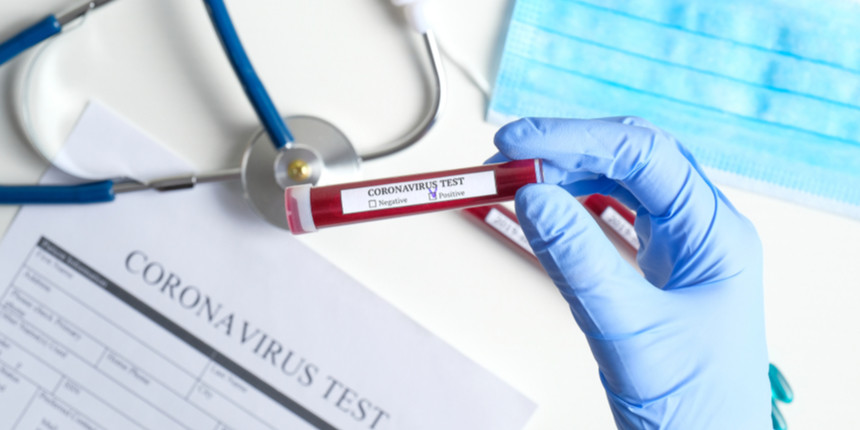 NEW DELHI: Researchers from Indian Institute of Technology Bombay released a study which emphasizes on the increased rate of tracing, testing and isolation to help curb the spread of novel coronavirus.
Titled 'experimental, epidemiological prediction model', the study is based on a multi-model analysis which throws light on the possible impact of different types of interventions on the spread of the infection.
Five different models were developed considering various scenarios and the study concluded that for the lockdown to be effective in controlling the spread of coronavirus, it must come in tandem with rigorous testing.
Initiated by IIT Bombay & Ministry of Human Resource Development, the multi-model analysis is being worked on in collaboration with IIT Gandhinagar, Indian Council of Medical Research and Vishwa Bharati University in West Bengal.
The Systems dynamics model
The study indicates that if the lockdown is lifted after 49 days, some non-trivial number of infections (even asymptomatic) will be left and the pandemic will resurface. To arrest that, there is a need for a high rate of testing of those who show COVID-19 like symptoms and isolating them. Also, contact tracing of all positive patients and quarantining them is a must. The study emphasizes that the model works only if schools are closed for 90 days, and all other activities are carried out with reasonable distancing.
Statistical model
This model worked on in collaboration with Vishwabharati University emphasizes on stringent interventions like continuing lockdown for more days along with increased testing to reduce the number of infections and deaths in the community. The study says: "The effectiveness of isolation, early and massive diagnosis of pre-symptomatic individuals with rapid testing" will be beneficial to reduce the transmission of the disease.
X-SEAIPR Model
This model studies the spread at the state-level and in the case of Maharashtra, at the district level. This part of the study includes compartments that study that susceptible, asymptomatic, pre-symptomatic, symptomatic-infected and removed and one for those who have tested positive for COVID-19. The study is still in progress.
Risk Assessment model
A risk map delivers the risk information to different end-users in an easy and understandable way. Prepared based on the availability of demographic data from the Census of India 2011 and relevance to epidemiological disaster, a set of social indicators like population density, child population, elderly population, number of households, percentage of household in bad condition and disabled population have been considered.
Economic assessment model
The model on economic assessment is still being worked on.
The study reveals that "80 percent of symptomatic cases can be identified and isolated within one day of development of symptoms with increased testing and schools remaining closed for 90 days".
Also Read:
Write to us at news@careers360.com.
Stay updated with latest Education News
More From Pritha Roy Choudhury