COVID-19 Lockdown: 'I don't want to put Sikkim on the coronavirus map'
COVID-19 Lockdown: 'I don't want to put Sikkim on the coronavirus map'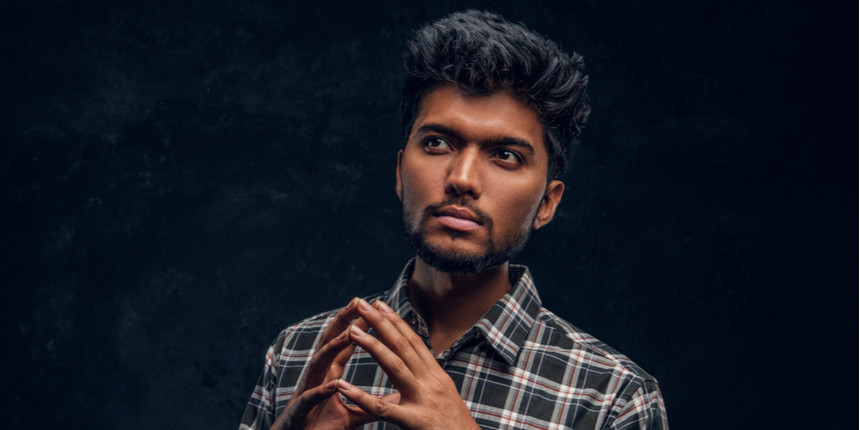 NEW DELHI: While students stranded across the country are demanding to be allowed to return to their home states, many of their counterparts from Sikkim want to stay put where they are. They hesitate to return despite facing a range of problems.
On April 23, the Sikkim Government announced that once the lockdown is lifted on May 3, it would bring back students, patients and workers from Sikkim who were stranded in other parts of the country.
But students, at least, find they are faced with a dilemma. "Why take the risk of going back to the only state which is safe from the virus till now?" asked Aditya Rai, a fourth-year BTech architecture student of Amity University, Gurugram.
Sikkim is one of the only two states which is yet to see a confirmed case of COVID-19, the disease caused by the novel coronavirus. The other is Nagaland. Most other states are grappling with the spread of the virus.
Facing problems
It has not been easy for Rai and others. "We were not at all prepared," he said about the lockdown in place from March 25 to control the spread of coronavirus. It was extended by the prime minister, Narendra Modi, on April 14 till May 3.
Sunu Hamgmasubba, a postgraduate student of chemistry in APG Shimla University, agreed with Rai about going home. "I feel it is really risky, so I don't know what to do," she said. "I don't want to be the reason for Sikkim to come on the coronavirus map as none of us knows if we are asymptomatic patients."
Like Rai, she was unprepared for a lockdown. "I don't have cash, and the ATM is so far from where I stay," she said. Most of what she needs can be bought or paid for online. But her landlord is demanding rent and will accept only cash.
Sikkim has helped students financially. It disbursed Rs 5,000 to each student studying in other states once the crisis began. "Two weeks back we received it," added Aditya.
Travel and risk
The students feel that travelling will increase the risk of catching COVID-19. "There will be students from many cities going back home and if there is one student who is infected, he or she might infect the other students while travelling," said Hamgmasubba.
"I too believe travelling is an issue at this time," agreed Rai.
They now want the Sikkim Government to decide the travel route of every student. "Students from Himachal Pradesh should be allowed to take the Dharamshala route," said Hamgmasubba.
Abhisekh Pradhan, a final-year MBA student at Jain University, Bengaluru, is pleased he will be able to return after the lockdown. He is from Gangtok, Sikkim. But he worries about the risks too. " I feel that COVID-19 testing should be done before each one of us start our journey back home. And, if anyone tests positive we stay back where we are," he said.
The students also fear they might catch the virus at the quarantine centres themselves as all of them will have to spend a fortnight at a designated centre upon reaching the state.
"There will be students from other states as well and if we are all put in quarantine, then we might contract the disease from one another," Hamgmasubba said.
Registration online
The decision to bring back the students, patients and Sikkimese people was taken after a State Task Force meeting on COVID -19 headed by the Sikkim Chief Secretary S C Gupta.
Gupta had directed the preparation of and "online registration system at the earliest to facilitate their return", according to a statement from the state government.
Indra Hang Subba, member of Parliament from Sikkim talking to Careers360 said that an online registration was initiated for a purpose as it acts as a self-declaration form. "There are educational institutions where we have more than 150 students studying, and there are also institutions where we have one or two students studying," he said.
Each student will have to mention their place of residence, which includes their district and village a requisition to be filled up in the registration form.
"Once we receive the inputs, we will talk to each student and take a call on how they would like to proceed further. On mandatory testing before leaving the place, we will see if that can be done," added Subba.
There are more than 1500 hundred students from Sikkim studying in different cities across the country.
The state is making all preparations to bring back the students after May 3 but "that also depends because if the Centre decides to extend the lockdown period, we need to think accordingly," Subba added.
Thousands of students from various states are stranded across the country as schools and colleges have suspended regular classes and postponed exams.
Also Read:
Write to us at news@careers360.com.
Stay updated with latest Education News
More From Pritha Roy Choudhury