Is CUET exam encouraging a 'tunnel vision'? School heads on college admission test
Is CUET exam encouraging a 'tunnel vision'? School heads on college admission test
CUET Exam: Are mega public entrance tests for college admissions harming school education by making it all about exams and marks?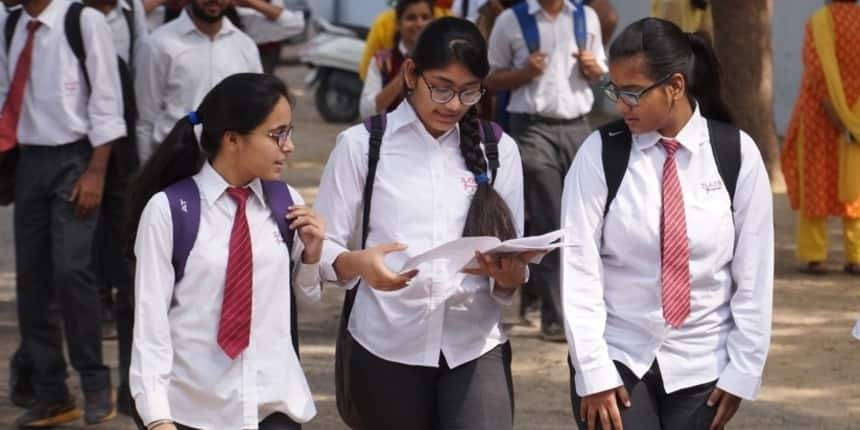 NEW DELHI: School education is not just about exams and scores but principals fear that is exactly what schooling is becoming, thanks to recent changes in the college admissions process.
Latest: Boost your CUET Exam 2023 Preparation & Get Unlimited Mock tests, 10000+ Question Bank, Study Material & much more. Click Here
Suggested: CUET Question/Sample Papers. Download Now
Don't Miss: CUET UG Model Question Paper. Free Download! | CUET 2023 Syllabus Subject-wise. Check Now
Admissions at UPES. #65 in NIRF, 50 LPA Highest CTC, Grade 'A' by NAAC, QS 5 Star rating for Employability. Apply Now
In a sweeping reform implemented in 2022, the union government mandated that all that all admissions to central universities had to be through the Common University Entrance Test (CUET). The CUET exam replaced the smaller Central University Common Entrance Test (CUCET) – held for a section of mostly new central universities – and even the individual admission policies of more established institutions such as Delhi University, Aligarh Muslim University, Banaras Hindu University and Hyderabad Central University.
On the face of it, the decision is relevant only to higher education but it has left a deep impact on schools. Many parents already thought schooling was about doing well in board exams and valued the exams because the scores impacted college admission chances; CUET might further encourage that "tunnel vision", principals pointed out.
CUET 2023 is scheduled for the end of May.
Also Read | The CUET 2023 Handbook
CUET Exam: Impact on schools
"There is no doubt that exam-oriented university admissions will affect schooling for some," said Aditi Misra, vice-chairperson, National Progressive Schools Conference, and principal, Delhi Public School Gurgaon. "There are students and parents who rely only on marks for the student to get into a good college. So for them, once the significance of these marks disappears, the need for schooling also does. Although the entrance exam will be based on a national curriculum, for a minority of parents it might become a way to do away with schooling."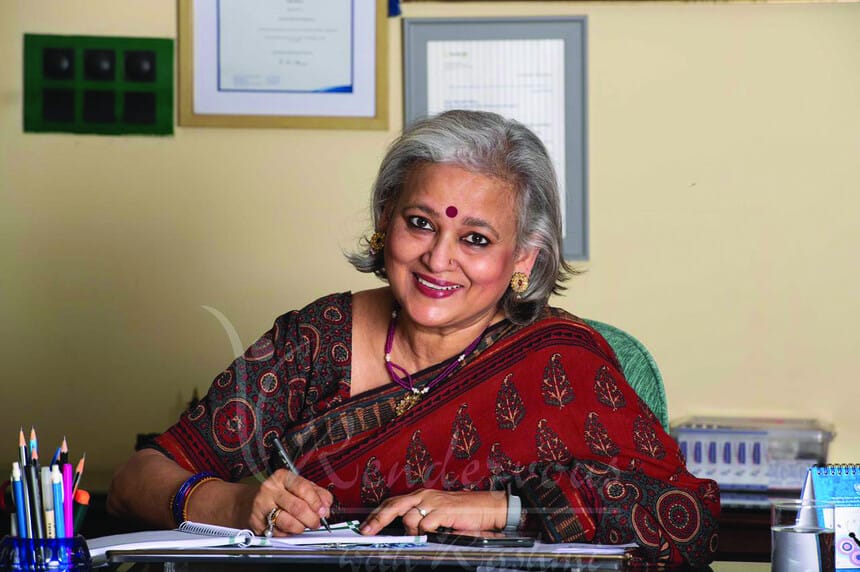 Aditi Misra, vice-chairperson, National Progressive Schools Conference (Image Courtesy: Aditi Misra)
Anju Wal, director-principal, Shiv Nadar School, Faridabad, agreed that for parents and students who see the final years of school only from the perspective of college admissions, school education and board exams will start losing value.
"Schools will experience an understated threat from universities that go the CUET way and in effect, the school leaving examination will begin to lose its definitive value," said Wal. "It is no secret that preparation for Classes 10 and 12 board exams in many schools begins as early as the start of middle school. The tunnelled vision largely has been that as soon as the threshold of primary is crossed, the focus should be to race towards quantifiable scores that consume the schooling experience."
Also Read | CUET UG 2023: DU CSAS admission form soon; university issues guidelines
There are also concerns about how having yet another exam hanging over students will impact their mental health. So far, students not aiming for medical or engineering entrance tests in India have avoided these pressures.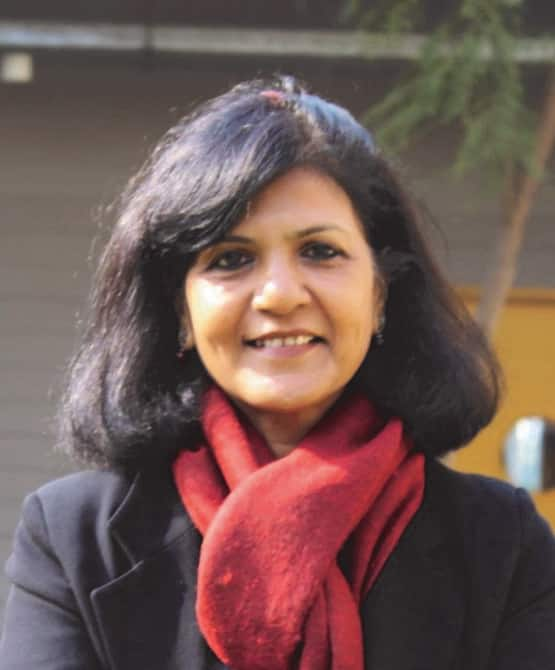 Anju Wal, director-principal, Shiv Nadar School, Faridabad (Image courtesy: Anju Wal)
"Students are often under immense pressure to prepare for the additional exams, along with their regular academic mains. The double pressure…can have a major impact on the mental health of the students, eventually impacting their general schooling," said Alka Kapur, principal, Modern Public School, Shalimar Bagh in Delhi. "Mental health suffers as they scramble between two different goals. Mostly, it is difficult to manage what it is being taught in the schools and what is the demand of competitive exams". Finally, there's shadow education – India's parallel system of private coaching classes. Kapur anticipates that more students will now enrol in coaching centres "to prepare for the exams in a parallel mode". "To overcome with this dilemma, ideally, there is a need to amalgamate the school and competitive exam curricula to facilitate students' all academic needs within the school premises. On the one hand, this integrated approach will make preparation easy and interesting; on the other, it will reduce the financial burden on their parents," she said.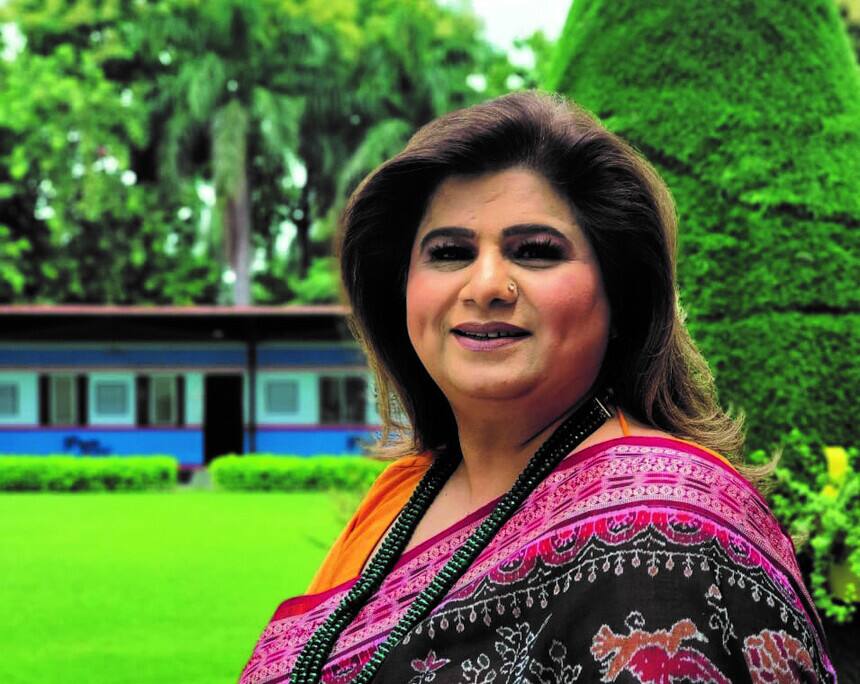 Alka Kapur, principal, Modern Public School, Shalimar Bagh (Image: Alka Kapur) "The tuition industry could face a blow but should also recover with alacrity, reinvent and repurpose itself to coach for the common entrance rather than Class 12 boards," Wal added.
Holistic school education
Despite their fears, school heads believe there are still parents and students who understand the value of holistic
school education.
Also Read | Deakin University's GIFT City Gujarat campus will admit 50-60 students in first batch: VC
"Fortunately, there is still an overwhelming number of parents that believe that schooling, especially in senior classes, is about character building, honing creativity, collaboration, and working on projects and programmes that will positively impact the community. For this set of students and parents, the school system will continue to be an important stepping stone for higher education," said Misra.
Wal pointed out that the shift to CUET might even be an opportunity in disguise for schools that genuinely wish to aid the integrated development of their students. "Schools with a deeper understanding of education and the sincere intent to nurture the children in their care will feel liberated. This ground shift will provide huge possibilities to do the myriad of programmes in high school that fall by the wayside due to paucity of time and binding routines. Unshackled, schools can bring the much-desired balance between sports, arts, academics, mental well-being, social, ethical, emotional contact, and concertedly focus on harnessing the skills of the future and embed values for life in the young learners," she explained.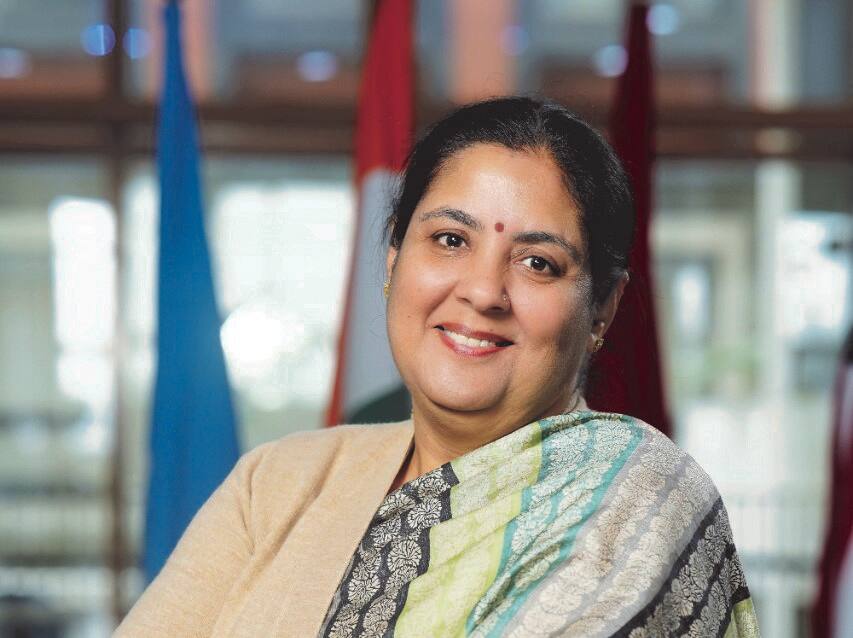 Anju Soni, principal, Shiv Nadar School, Noida (Image: Anju Soni)Anju Soni, principal, Shiv Nadar School, Noida, pointed out that holistic schooling is, in fact, more important now than. "The VUCA world has made the high school journey even more exciting as students prepare for their exit from school. With the ever-evolving higher education landscape, the path of backward integration in schools is pivotal to enable students with experiences that help them [build] their intelligence quotient, emotional quotient, social quotient, cultural quotient, and technological quotient." she said.
Rethink, reboot, succeed
So, what could be done such that the common entrance exam does not end up undermining school education? Misra said: "For most educators, including me, it would have been better if adequate weightage was given to the exam conducted by the various boards in the country along with having an independent assessment through a common entrance test."
Also Read | STEM Education: Tamil Nadu students do science, maths, engineering without books or writing
Soni agreed. "Often overlooking the value of the high school experience, students become consumed with the "survival of the fittest" mentality," she said. "Hence, schools need to modify the learning journey in a way that makes the students future-ready, while enabling them with capability and coping skills that will help them take on challenging entrance tests for different universities and build strong profiles. So, it's time to rethink, reboot, and succeed."
---
Follow us for the latest education news on colleges and universities, admission, courses, exams, schools, research, NEP and education policies and more..
To get in touch, write to us at news@careers360.com.
Know More About
Admit Card Date

14 May, 2023 (Tentative)
Download Exam Brochure