CUET 2023 Handbook: New changes, more exam centres and counselling
CUET 2023 Handbook: New changes, more exam centres and counselling
CUET 2023 – exam pattern, syllabus, registration form dates at cuet.samarth.ac.in, subjects, question paper, numbers, glitches, colleges under CUET.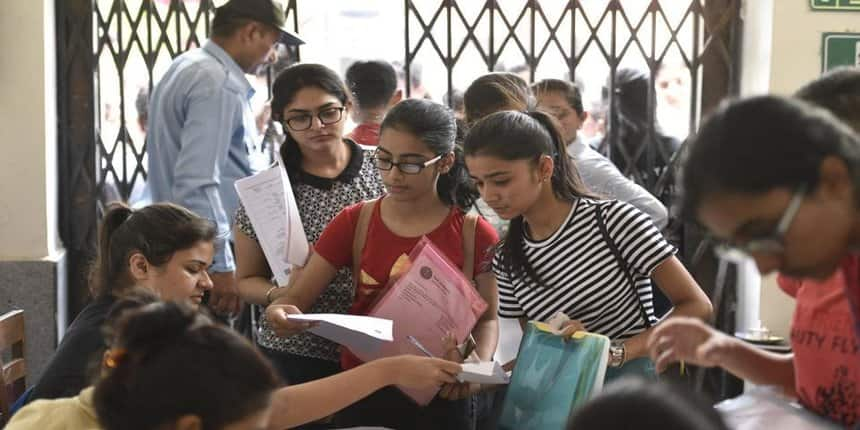 NEW DELHI: After its debut last year, Common University Entrance Test (CUET) has become the second largest exam in the country, surpassing the Joint Entrance Exam, or JEE, for engineering.
Of the 14.9 lakh students to register for it, nearly 8.10 lakh participated in the first phase and approximately 6.80 lakh candidates in the second phase. CUET UG – "a bouquet of tests" in various languages, domain-specific subjects, and general – is a single-window opportunity for students seeking admission at the undergraduate level in 45 central universities across India.
The National Testing Agency has begun the university admission process by announcing the Common University Entrance Test application dates. CUET 2023 registration is open till March 12, 2023; candidates can complete the CUET form fill-up at cuet.samarth.ac.in. The CUET exam dates are between May 21 and May 31, 2023 and it's computer-based.
Including the central universities, there are 116 participating universities which include state universities, autonomous institutions, private and deemed universities.
Aligarh Muslim University (AMU) and Jamia Millia Islamia University decided not to opt for CUET for all undergraduate programmes. While AMU will consider CUET UG scores for admission to eight courses, JMI has set aside 15 courses for which students will have to appear for the exam . Last year, JMI admitted students to 10 courses based on CUET and this year, the JMI vice chancellor is planning to increase that number. Nevertheless, the University Grants Commission (UGC) has urged all universities to use CUET scores as it will "give an equal opportunity" to all students from different boards.
According to the latest All India Survey on Higher Education (AISHE), the total enrolment in higher education has increased to nearly 4.13 crore in 2020-21 from 3.85 crore in 2019-20, an increase of 28.8 lakh. Despite a large share of private educational institutes, a majority of this enrollment is in government institutions, the AISHE report states.
While CUET scores are mandatory for admission, each university has been given the liberty to design its own admission policy. Each university is required to display the minimum eligibility criteria, seat intake and the counselling procedure for every programme it offers
The admission process beyond the examination will remain decentralised. NTA, in its official notice, has advised candidates to go through the required eligibility of the desired university for selecting the options from UG programmes being offered.
Also Read| Pondicherry University Admission: Apply for 5-Year integrated PG programmes through CUET UG
CUET in numbers
All DU colleges under CUET. (Image: Shri Ram College of Commerce / Official website)
In the previous year, candidates applied for 54,555 unique combinations of subjects. CUET UG was held in 259 cities in India and 10 cities outside India.
CUET 2022 Result
| | |
| --- | --- |
| Number of Candidates registered | 14,90,293 |
| Number of Candidates appeared | 9,68,201 |
| Total number of female candidates registered | 6,60,311 |
| Total number of female candidates appeared | 4,29,228 |
| Total male candidates registered | 8,29,965 |
| Total male candidates appeared | 5,38,965 |
| Total number of third gender candidates registered for the exam | 17 |
| Total number of third gender candidates appeared in CUET UG exam | 8 |
CUET 2023 Changes: Registration fee, exam pattern
The NTA has also made a few major changes in the CUET 2023 exam pattern, centre, registration fees and number of questions a student must attempt to qualify.
This year, to reach the maximum number of students, the NTA has added exam centres outside India. The national-level entrance test will be held in 547 cities within India and 24 foreign cities in Australia, USA, Russia, Canada, UAE, Singapore, South Africa, Vietnam, Nigeria, Hong Kong and Brazil among others.
The number of slots per day has also been increased from two to three. The NTA conducted CUET in two slots with the morning shift starting from 9 am to 12.15 pm and afternoon shift from 3 pm to 6.45 pm. From this year onwards, the CUET Exam 2023 will be conducted in three slots depending on the number of candidates and subject choices. However, the final timings are yet to be announced by NTA.
Until last year, candidates were allowed to take exams in nine subjects only. This time, students will be able to choose a maximum of ten subjects from all three sections.
Moreover, the number of questions to be attempted in section two and three has been reduced to 35 out of 45 and 40 out of 50 depending on domain subject. In section three of the general test, students will have to attempt only 50 out of 60 questions in total.
The fee charged will be based on the number of subjects chosen by the candidates.
CUET 2023 registration fee
Category

Application Fee

3 subjects (Rs)

Application Fee

7 subjects (Rs)

Application Fee

10 subjects (Rs)

General

750

1500

1750

SC/ ST/PwD

650

1300

1550

OBC/ EWS

700

1400

1650


CUET: Previous-year glitches
The CUET, as critical as it was for admission to all central and a few state universities, was not free from glitches, causing massive chaos among aspirants. While the NTA claimed to have been prepared for the massive task, a last-minute change of exam centre on the first day of the test on July 15 led to many candidates missing the exam.
Several students who turned up for the morning slot of the exam at various centres in Delhi were not allowed to enter for reaching late. Despite mass reporting, the problem persisted in the subsequent phases of the exam.
In the second phase, on August 4, the second shift of the exam was cancelled entirely in many exam centres. The cancellation, according to the UGC chairman, was done following reports of "sabotage". The students were allowed to appear for the test later that month.
In its third phase, the exam was postponed for more than 11,000 students to accommodate their choice of exam centre. Meanwhile in the fourth phase, August 17, technical issues forced the NTA to cancel the exam at 13 centres affecting more than 8,600 candidates who appeared for the test later.
Initially, all phases of the CUET UG were scheduled to conclude on August 20. However, due to glitches and cancellations, all phases of the exam were stretched to August 30. This caused massive delays in university admissions.
CUET 2023: Choosing subjects
The NTA will conduct 27 domain-specific exams, 13 language tests out of which one is compulsory, and another additional 20 languages which are optional for the students. These 27 domain subjects are as follows:
1. Accountancy or book keeping
2. Biology or biological studies or biotechnology
3. Business studies
4. Chemistry
5. Computer science or informatics practices
6. Economics or business economics
7. Engineering graphics
8. Entrepreneurship
9. Geography
10. History
11. Home science
12. Knowledge tradition–practises India
13. Legal studies
14. Commercial arts
15. Mathematics
16. Physical education or NCC
17. Physics
18. Political science
19. Psychology
20. Sociology
21. Teaching aptitude
22. Agriculture
23. Mass media or mass communication
24. Anthropology
25. Fine arts or visual arts (sculpture or painting)
26. Performing arts
27. Sanskrit.
Every candidate will have to mandatorily attempt one language from section 1A. The 13 options include:
1. Tamil
2. Telugu
3. Kannada
4. Malayalam
5. Marathi
6. Gujarati
7. Odiya
8. Bengali
9. Assamese
10. Punjabi
11. Hindi
12. Urdu
13. English.
Language options in section 1B are for those seeking undergraduate degrees in languages other than those in section 1A. These are:
1. French
2. Spanish
3. German
4. Nepali
5. Persian
6. Italian
7. Arabic
8. Sindhi
9. Sanskrit
10. Kashmiri
11. Konkani
12. Bodo
13. Dogri
14. Maithili
15. Manipuri
16. Santhali
17. Tibetan
18. Japanese
19. Russian
20. Chinese
"Generally, the languages and subjects chosen should be the ones that a student has opted [for] in his latest Class 12 Board examination. However, if any university permits any flexibility in this regard, the same can be exercised under CUET (UG) also," the NTA notice states. "Choosing options from each section is not mandatory. Choices should match the requirements of the desired university," it further added.
For instance, a science stream student with subjects like physics, chemistry and mathematics can take admission in history honours if a university allows admission based on PCM scores. If a university's eligibility criteria for history programmes require general aptitude test scores, then the students will have to qualify that exam.
Considering there are a variety of subjects offered across state boards, Central Board of Secondary Education (CBSE) and the Indian School Certificate exam (ISC), the NTA has allowed students to appear for courses that are closely related to subjects in Class 12. "If the subject to be studied in the undergraduate course is not available in the list of 27 domain-specific subjects being offered, the candidate may choose the subject closest to his/her choice e.g. for biochemistry the candidate may choose biology," the notice says.
Also Read| CBSE, state board Class 12 syllabus cuts push students to coaching centres, dummy schools
CUET exam pattern, subjects
The CUET consists of four sections – the first is split into two – with an objective-type test pattern and multiple-choice questions and students can choose from 13 languages for the medium of the test.
According to the UGC chairman, there will be negative marking for every wrong answer. This is how the overall exam will be structured.
Section I: Languages
· Section IA: 13 languages
· Section IB: 20 additional languages
A candidate can choose a maximum of three languages from Sections IA and IB taken together, the public notice says. One of the languages chosen must be in place of domain-specific subjects. For instance, if a student wishes to pursue a language undergraduate programme, they can appear for only five domain subject exams.
The language section will primarily include reading comprehension based on factual and literary passages. The section will test the literary aptitude and vocabulary of the student. For each language chosen, students will have to attempt at least 40 out of 50 questions.
Section II: 27 Domain-specific subjects
Of the 27 domains, students can choose any subject as per the eligibility requirement listed by the university of their preference. Each domain-specific subject test will contain 45 or 50 questions and students must attempt at least 35 or 40, respectively to qualify. The maximum duration for each domain-subject test is yet to be announced.
The CUET syllabus follows books designed by the National Council of Educational Research and Training and all questions in various testing areas will be benchmarked at the level of Class 12 only. However, NCERT books are primarily taught in CBSE-affiliated schools, most of which are private. In most cases, states adopt NCERT books for subjects like science and mathematics only. The syllabus of CUET 2023 might make the test difficult for students from state boards.
Overall, the NTA has allowed students to choose a maximum of 10 subjects combined in language and domain specific subjects. Last year, the limit was nine subjects.
Section III: General aptitude
The general test will include questions pertaining to general knowledge and current affairs and also assess general mental ability, numerical ability and quantitative reasoning. Logical and analytical reasoning are also part of this section. Out of the total 60 questions, students will have to attempt at least 50 within the stipulated time.
CUET exam pattern
| | |
| --- | --- |
| Section | Syllabus |
| Section IA and Section IB | Language to be tested through reading comprehension, based on different types of passages– factual, literary and narrative, (Literary Aptitude and Vocabulary) |
| Section II | As per NCERT model syllabus as applicable to Class 12 only |
| Section III | General knowledge, current affairs, general mental ability, numerical ability, quantitative reasoning (simple application of basic mathematical concepts arithmetic, algebra geometry, mensuration, statistics taught till Class 8, logical and analytical reasoning |
CUET UG counselling
Like last year, the NTA and UGC have decided not to conduct common counselling but rather provide the scores based on which merit lists will be prepared. Universities will be required to use the merit list and CUET scores to admit students in different courses. Most universities will prepare the merit lists based on the number of application forms received and scores obtained in CUET.
As per the information bulletin, the candidates can participate in the counselling of any university even if they have not applied for that university in the CUET application form 2023. However, the candidates must fulfil the eligibility criteria for the course set by the university. Universities have been directed to grant admission, if eligibility criteria are met, to students even if they have not listed that university in the application form at the point of registration.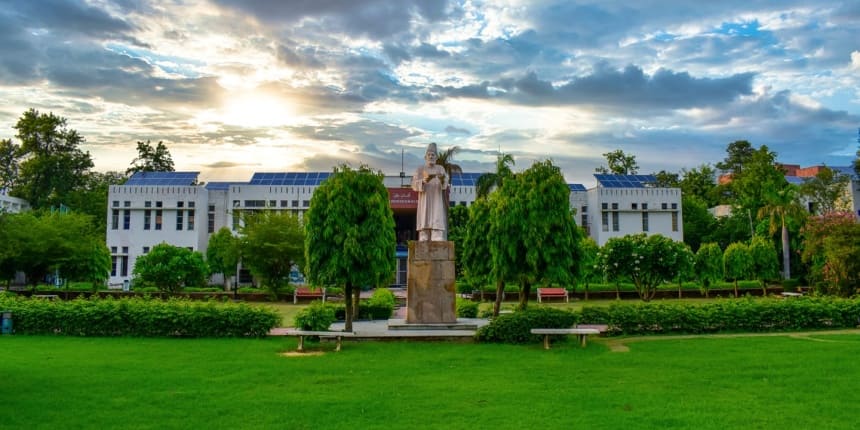 Colleges Under CUET: Jamia Millia Islamia University will not admit to all seats via the CUET
Even though there is no weightage assigned to Class 12 marks in the test, a participating university can set it as a minimum eligibility criterion for admission. For instance, JMI has set the minimum eligibility to Class 12 or equivalent exam with not less than 50 percent marks in aggregate of best of five subjects or in the concerned subject. Similarly, for admission to eight UG courses at AMU, students must have 45 percent to 50 percent, depending on the course.
The CUET will also not hinder the reservation policies followed in the respective central university. "We want all the universities to take admission based on CUET scores, however, this exam will not affect the specific admission criteria followed in a university. For instance, the reservation policy for seats and how to conduct counselling will remain a university's decision," said Kumar. Minority institutions like JMI, AMU and Delhi University-affiliated colleges like St Stephen's College, Jesus and Mary College and Sri Guru Teg Bahadur Khalsa College reserve seats for the community. Students are required to check admission policies before applying to these institutions.
Furthermore, in case of performing arts courses like theatre, music and art, the universities will have to include a practical exam along with CUET scores for admission.
CUET 2023: Participating universities
Several more universities have joined the the list of universities and colleges under CUET since last year. Among them are several institution in the northeastern states including the Northeastern Hill University (NEHU). The full list of institutions under CUET is given below.
Central Universities
Aligarh Muslim University
Assam University
Babasaheb Bhimrao Ambedkar University
Banaras Hindu University
Central Sanskrit University
Central Tribal University Of Andhra Pradesh
Central University Of Andhra Pradesh
Central University Of Gujarat
Central University Of Haryana
Central University Of Himachal Pradesh
Central University Of Jammu
Central University Of Jharkhand
Central University Of Karnataka
Central University Of Kashmir
Central University Of Kerala
Central University Of Odisha
Central University Of Rajasthan
Central University Of South Bihar
Central University Of Tamil Nadu
Dr. Harisingh Gour Vishwavidyalaya
Guru Ghasidas Vishwavidyalaya
Hemvati Nandan Bahuguna Garhwal University
Indira Gandhi National Tribal University
Jawaharlal Nehru University
Mahatma Gandhi Antarrashtriya Hindi Vishwavidyalaya
Mahatma Gandhi Central University
Manipur University
Maulana Azad National Urdu University
Mizoram University
National Sanskrit University
North-Eastern Hill University
Pondicherry University
Rajiv Gandhi University
Shri Lal Bahadur Shastri National Sanskrit University
Sikkim University
Tezpur University
The English And Foreign Languages University
Tripura University
University Of Allahabad
University Of Delhi
University Of Hyderabad
Visva-Bharati University
State Universities
Barkatullah University
Cluster University Of Jammu
Cluster University Of Srinagar
Delhi Skill And Entrepreneurship University
Devi Ahilya Vishwavidyalaya
Dr. A.P.J. Abdul Kalam Technical University
Dr. B.R. Ambedkar School Of Economics University
Dr. B.R. Ambedkar University Delhi
Govt. College For Women, Parade Ground, Jammu
Guru Gobind Singh Indraprastha University
Indira Gandhi Delhi Technical University For Women
Jharkhand Raksha Shakti University
Madan Mohan Malaviya University Of Technology
Mahatma Jyotiba Phule Rohilkhand University
Sardar Patel University Of Police Security And Criminal Justice
Shri Mata Vaishno Devi University
University Of Jammu
Vikram University
Deemed Universities
Avinashilingam Institute For Home Science And Higher Education For Women
Chinmaya Vishwavidyapeeth
Dayalbagh Educational Institute
Footwear Design And Development Institute
Gujarat Vidyapith
Gurukula Kangri
Lakshmibai National Institute Of Physical Education
Manav Rachna International Institute Of Research And Studies
Ramakrishna Mission Vivekananda Educational And Research Institute
Shobhit University
Tata Institute Of Social Sciences (TISS)
The Gandhigram Rural Institute (DTBU)
Private Universities
Apeejay Stya University
Apex University
Arunachal University Of Studies
Asbm University
Bahra University (Shimla Hills)
Bml Munjal University
Career Point University
Chhatrapati Shivaji Maharaj University
G D Goenka University
Galgotias University
Geeta University, Panipat, Delhi-Ncr, Haryana
Gla University Mathura
Himalayan University Itanagar
Ies University
Iilm University, Greater Noida
Iilm University, Gurugram
Iimt University
Invertis University
Jagan Nath University Bahadurgarh Haryana
Jagannath University
Jaypee University Of Information Technology
K.R. Mangalam University
Lovely Professional University
Manav Rachna University
Mangalayatan University Jabalpur
Mangalayatan University, Aligarh
Mewar University
Mody University Of Science And Technology
Nicmar University, Pune
Niit University
Nirwan University, Jaipur
Noida International University
Rnb Global University
Sangam University
Sanskriti University
Sharda University
Shoolini University
Sikkim Professional University
Srm University
Suresh Gyan Vihar University Jaipur
Teerthanker Mahaveer University
Upes - Dehradun
Usha Martin University
Vivekananda Global University
Update: This copy has been updated to include JMI's admission policy for CUET 2023.
---
Follow us for the latest education news on colleges and universities, admission, courses, exams, schools, research, NEP and education policies and more..
To get in touch, write to us at news@careers360.com.