Delhi cancels all semester exams for diploma programmes
Delhi cancels all semester exams for diploma programmes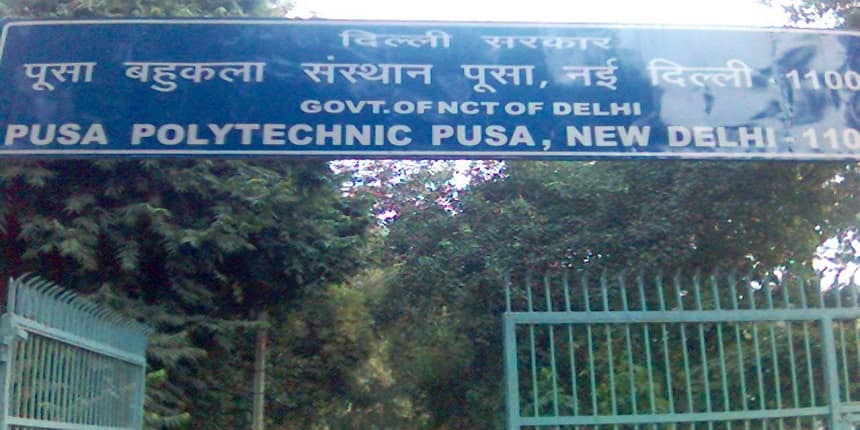 NEW DELHI: Delhi has cancelled all even-semester examinations for diploma programmes, including the final semester ones, in view of the COVID-19 pandemic. The students will be promoted based on their performance in the past semester and internal assessments.
The Board of Technical Education (BTE) Delhi Government has issued a notification informing students of all the institutes and polytechnics that even semester diploma level examinations-2020 for 'all semesters' is cancelled.
As per the notification, "The students of all semesters will be promoted on the basis of internal assessment (50% credit) and their previous year's performance in end-semester BTE Examination (50% credit)."
However, students who have failed in any of the previous semesters -- they have a "compartment" or "back" -- will have to clear their examination whenever the examinations are next held. The notification also says: "Students who have a compartment in any of the previous semesters and have completed their course duration +2 years tenure as per BTE rules in May/June-2020 will be given one year's additional time to qualify their diploma for all semesters."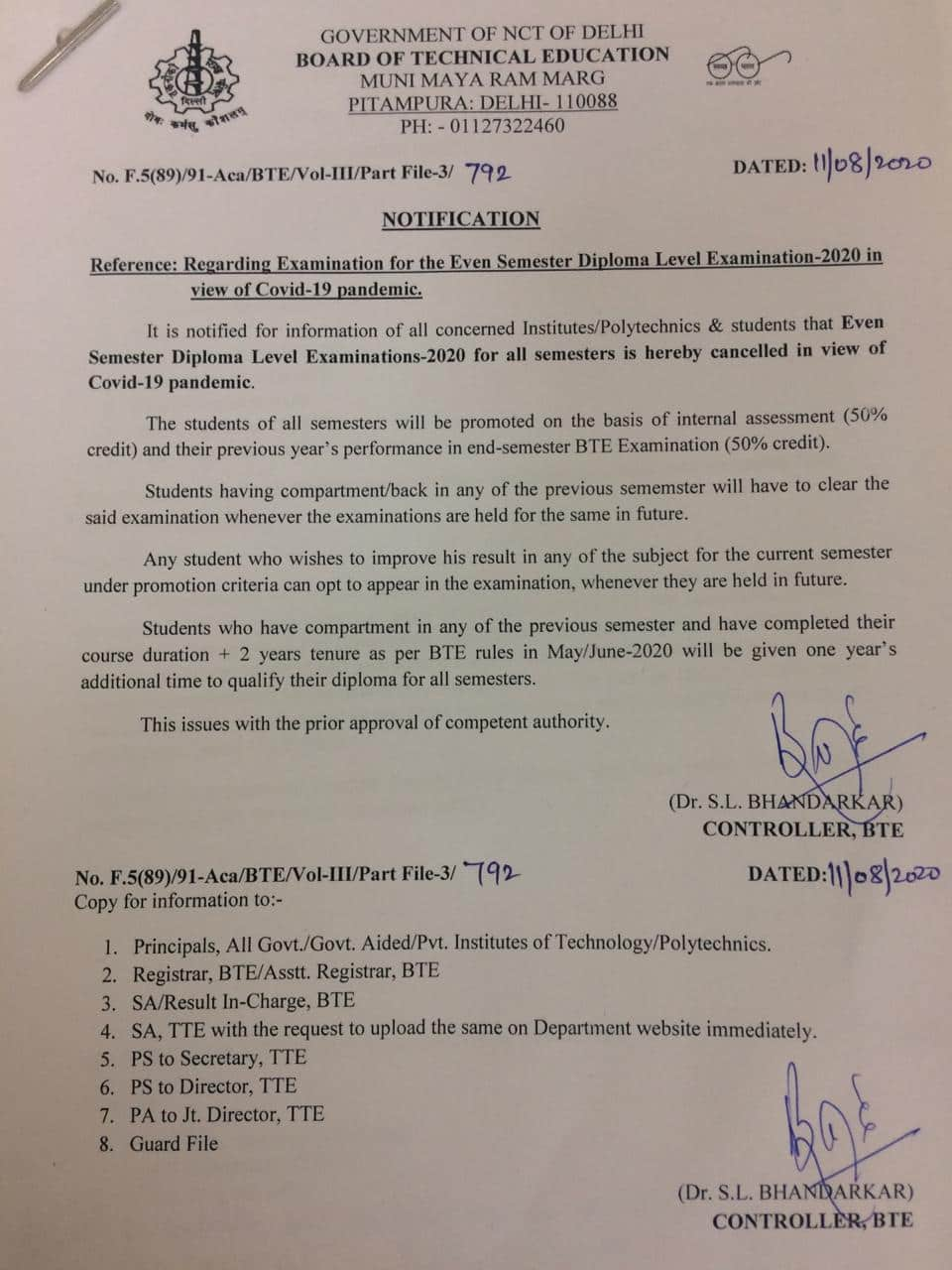 BTE has also stated that any student who wishes to improve his result in any of the subjects for the current semester under promotion criteria can opt to appear in the examination, whenever they are held in future.
The state government provides three-year diploma courses in technical education through various ITIs (Industrial Training Institutes) and other affiliated polytechnics.
Recently, the Delhi government also expressed its inability to conduct final-year or final-semester exams as per the University Grants Commission's guidelines before the Supreme Court. In its affidavit submitted before the court, Delhi Government has stated that it has cancelled all the semester exams including final semester exams in Delhi's state universities. The final hearing of the matter has been scheduled for August 14.
Also read:
Write to us at news@careers360.com