DU Admission 2020: Fight on for caste, disability and EWS certificates
DU Admission 2020: Fight on for caste, disability and EWS certificates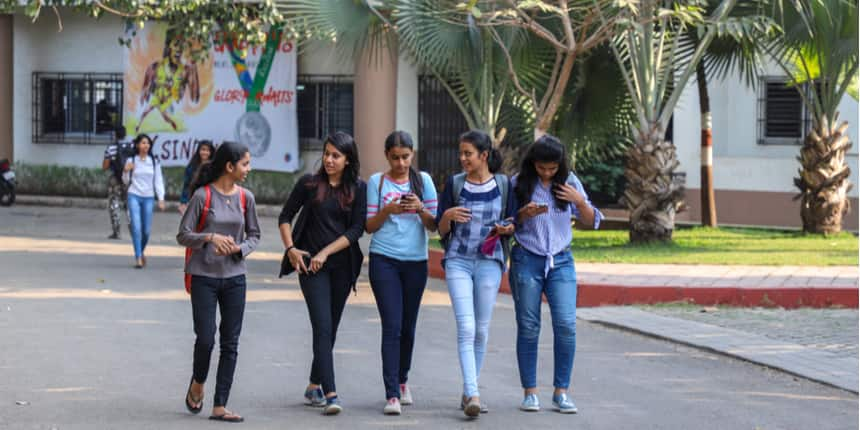 NEW DELHI: With the last date to register for admission to Delhi University just one day away, Harshit Gupta fears he may fail to secure admission this year.
Gupta, a DU LLB aspirant, is struggling to arrange for an Economically Weaker Section, or EWS certificate amid this coronavirus pandemic. Since the nationwide lockdown has been announced, the focus of the government has been shifted to essential services. Approval and issuance of caste or class certificates do not fall under the category.
Gupta has tried everything. "I have been running around to get an EWS certificate since January but the process was delayed till March. Then the lockdown was announced and no work is being done at the government offices," Gupta said. The last date for registration is July 4.
After repeated attempts to get, at least, an acknowledgement slip which confirms the application, Gupta was turned away from the sub-divisional magistrate's office.
"I called the DU admission helpline several times. I was told to upload the acknowledgement slip of the application if not the original document but I can get the acknowledgement slip only after a relevant officer signs and approves it," Gupta lamented. "The DU administration has also turned down all my requests," he added.
DU admission and COVID-19
Like Gupta, Abdur Rahman, another DU aspirant is anxious about not being able to furnish his EWS certificate.
"During the lockdown, I had left for my hometown in a hurry and I left my certificate at my maternal uncle's place. The house is empty and there is no around to help me get my documents," said Rahman.
He tried to apply for a new EWS certificate but the SDM office near his residence falls in a red zone. The office has been shut down as per the Ministry of Home Affairs guidelines. His existing certificate will expire at the end of July.
"I wrote emails to the DU administration regarding my situation but I did not receive any satisfactory reply. They said if I cannot submit my documents then there is no way they can help me."
Rahman, son of a long-retired engineer, says he has exhausted all the options before him.
"I do not want to waste my entire year because of this certificate. A lot depends on my admission. My father is a retired engineer," Rahman said after a pregnant pause.
Caste and disability certificates
Several students belonging to reserved categories and disabled students are also facing similar problems during the admission process. Many have approached the campus students' group who are usually at the forefront assisting the aspirants and newcomers in the admission season.
"An OBC certificate has to be renewed every year for the non-creamy layer. To apply you need to go to the DM or SDM office who are busy dealing with other critical issues during the pandemic," said Akshay Kalra, president of National Students Union of India. "It is not easy for students since they do not have private transport facilities to go to these offices. It is also risky to travel," he added.
He further added: "As car insurances expired three months ago are still considered valid during this time, the university should allow the students to submit their documents even if it has expired in during the three months"
Burdened with the circumstances and the apprehension attached to the approaching deadline, students are now staring at a bleak future.
"This is my last chance. If I do not get admission this year, I will have to unwillingly look for a job," said an exasperated Gupta. "I have arduously studied to get admission in DU."
Also read:
Write to us at news@careers360.com