Emerging Technologies: The changemakers in higher education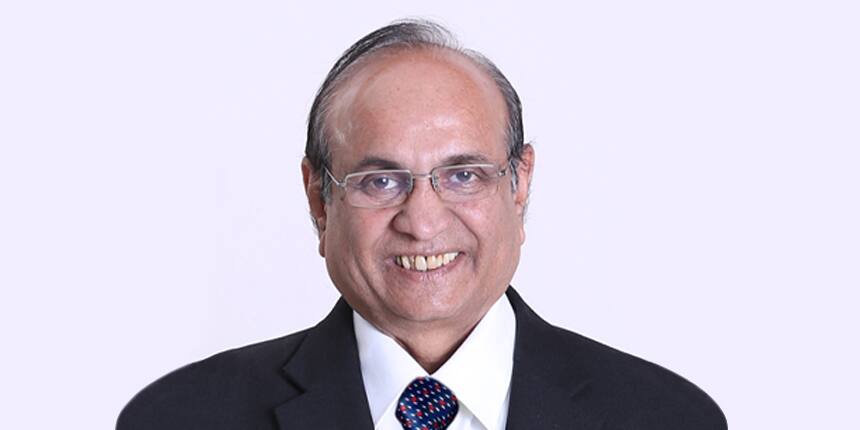 Bharati Vidyapeeth (Deemed to be University) is using emerging technologies like Internet of Things and Artificial Intelligence to make its students industry-ready. Prof. Dr. Manikrao Salunkhe, Vice-Chancellor speaks to Rajaram Sukumar about the new initiatives on the campus…
4 min read
Mar 05, 2022
Q. How are emerging technologies like Internet of Things (IoT) and Artificial Intelligence (AI) transforming higher education system to get more student participation and faculty engagement?
A. Emerging technologies like IoT and AI are creating a fundamental shift in the way we are leading our lives and academics cannot remain immune to all these changes. Technology is transforming education from a mere classroom interaction to a continuous engagement between teacher and students. There is a need for a shift from teacher-centred model to a student-centered model. The fusion of technology in education is helping generate excitement amongst students and is rejuvenating the passion for teaching amongst the educators.
In the coming years, these technologies will create new products and services that maximize opportunities and will be a game changer for the higher education system. These technologies are helping the education sector in substantial ways by providing access to unlimited information flow from anywhere and anytime, and by promoting new concepts, designs and ensuring implementation of the same. Further, they are also improving educational outcomes by providing richer learning experiences and by gaining real-time, actionable insights into student performance. With such technology, collecting data on student performance and using it to customize teaching plans has become easy.
As part of our readiness to adopt these technologies, we have opted for Oracle SaaS solutions for our accounting and finance functions. These cloud solutions are not just scalable, flexible and agile, they also come embedded with technologies like IoT and AI. So, we do not have to re-invent the wheel when we decide to go ahead and use these technologies in our day to day work.
Q. How is technology helping the University in nurturing the culture of innovation, a culture that encourages entrepreneurship among students?
A. Technology is the most enabling tool that infuses the environment of innovation, and entrepreneurship in the learning system of an institution. By implementing new-age technology, we have been able to foster an environment of innovation in our university. For instance, our students can perform complicated experiments using relevant technologies. At the university level, we are now able to provide a common interface to know and understand the industry requirements, provide opportunities for pursuit of knowledge and research, and have access to research work related to any field from across the globe.
Q. How best can a university put across a technology vision for overall improvement in institutional performance and student success?
A. The best way to put across a technology vision is to lead by example. The basis of a successful digital transformation is the acceptance of these changes by the people who will be using that technology. The leadership team needs to ensure that the transformation process is gradual, consistent and sustaining, First, we need to incorporate emerging technologies into our day-to-day working. We need to find out ways by which we can automate mundane processes like taking attendance, sending out reminders for fees and may be calculating results once the evaluation is done by teachers. Educators can use virtual reality by visually showcasing what is being taught, which is always an added advantage in learning, instead of just speaking about it. Our educational institutes are plagued by staff shortage and AI can provide them a cost-effective solution to this problem.
Using technology platforms helps in gathering all activities-related data, of all stakeholders. This big data can be further used for analysis - to draw meaningful and more active decisions related to manpower, finances etc.
Q. Skill gap is one of the most pressing challenges that the country is facing. How are you enabling your students to face the situation?
A. Bharati Vidyapeeth, the parent body of Bharati Vidyapeeth (Deemed to be University) was established on 10th May, 1964 by distinguished educationist Dr. Patangraoji Kadam Saheb with a vision of 'Social Transformation through Dynamic Education'. We as an educational organization are committed to making quality education available in different domains of knowledge to the students as per their choice and inclination. We are also committed to creating an ambience with enriched infrastructure and academic facilities in our campuses, conducive for academic pursuit and most importantly, nurture students not only to be competent professionals but also responsible citizens and noble-minded human beings. Needless to say, it is our continuous pursuit to make sure that our students are skilled and tech-savvy, resulting in better employability and thus filling in the skill gap.
Our country is lagging in churning out workforce with new and relevant skills like analytics, data science, gamification, etc. Indian companies are looking for talent which can not only understand these technologies but also help them leverage it to their business benefits. As educators, it is our responsibility to impart to the students an education that helps them not just getting a job or earn a living but enabling them to add value to the nation. It is the combined responsibility of educators and government to create home-grown talent, which is in competition at the global level.
From academic year 2018-19, we have started a BBA programme in collaboration with Tata Consultancy Services (TCS), which will provide the requisite skills currently required by the industry. A new elective "Computer Science and Business Systems" has been started at our Engineering college in association with TCS in order to make the students more employable. We ensure that our faculty are recruited from premier institutes of India, and we conduct continuous industry interactions to keep both our faculty and students updated. We have also set-up best-in-class labs which are equipped with the latest machines and technology and organize workshops and field visits to test and implement classroom teaching. We have also tied-up with various industry experts who educate us about current industry requirements.
Q. What prompted you to implement Oracle Cloud Services? What were the various challenges being faced earlier?
A. Our motivation to move from an on-premise ERP implementation to Oracle Cloud ERP was based on several factors. Firstly, the on-premise solutions require not only the purchase of the software but also support-costs for the license, additional hardware, personnel for maintenance, network monitoring, management tools and more. In the SaaS model, many of these costs are included in the subscription itself - which ensures a lower total cost of ownership, and reduced complexities and overheads. Time to value, ease of implementation, the ability to try before you buy, and the ongoing vendor accountability and engagement, were among other factors we considered. Oracle ERP Cloud not only provides robust support by giving easy access to the ERP system but is also cost-effective. We were able to easily understand the interface and have also experienced its ease to maintain and upgrade. Also, cloud solutions are easily integrated between heterogeneous software systems.
The use of Oracle Cloud ERP has helped us tremendously in streamlining our internal financial processes and access student data and record it in a structured manner. This, in turn, has a huge impact on our students who do not have to stand in queues for paying fees, receiving their invoices, keeping track of their fee structure and documents. Everything is available in a concise, accessible format at a simple click, enabling our students to focus on academics. Oracle technology has also simplified our employees' lives, giving them access to student data and relevant secure financial data anytime anywhere with complete mobility and flexibility.
---
Follow us for the latest education news on colleges and universities, admission, courses, exams, schools, research, NEP and education policies and more..
To get in touch, write to us at news@careers360.com.