Bihar Engineering Colleges: 90% teacher vacancy; some have no non-teaching staff, finds CAG
DST Bihar: CAG report is based on audit of engineering colleges, polytechnics launched under Bihar government's Avsar Badhe Aage Padhein scheme.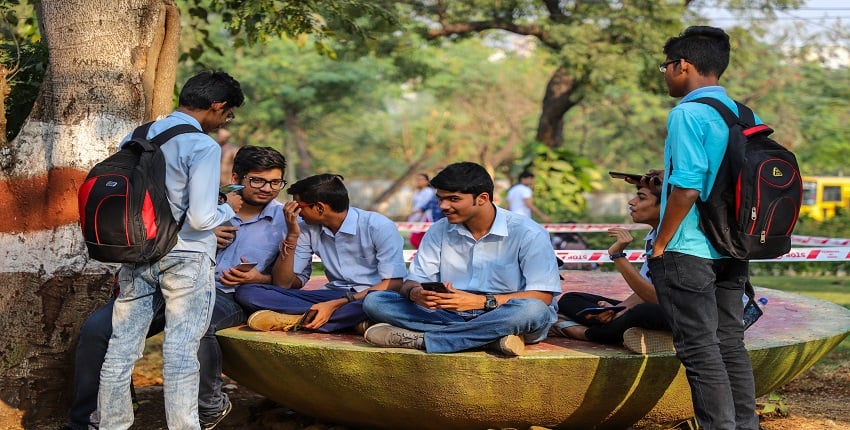 NEW DELHI: Thirty-one engineering colleges in Bihar are running with 90% teaching and 98% non-teaching posts vacant, a recent report by the Comptroller Auditor General (CAG) has found. The CAG report also says that in 15 polytechnic institutions, there was 80% shortage of teaching and 96% shortage of non-teaching staff. The report, tabled during the assembly session in Bihar, caused very heated debate.
The institutes were built under the Avsar Badhe Aage Padhein (ABAP) scheme, one of the Saat Nishchay — seven decisions — of the Nitish Kumar-led Grand Alliance government in Bihar. Launched in 2016, the scheme was to provide technical and professional skill-based education in Bihar. Under it, nine types of institutions were to be built in each of Bihar's 38 districts by 2021. The 31 engineering colleges and 15 polytechnic institutes planned were the department of science and technology's responsibility. The CAG picked six engineering colleges and three polytechnics for auditing.
"The department could not implement the scheme properly due to acute shortage of teaching and almost non-availability of non-teaching staff that could adversely affect the quality of technical education," the CAG report says. Plus, despite the 2021 deadline, 18 out of the 46 buildings planned had not been completed even by March 2022, the report noted. So, in addition to the shortage of staff, there is also acute shortage of space with three colleges running from the premises of one in seven cases, the CAG found.
Since February 2016, Rs 3,015.96 crore was allocated for the establishment of 31 engineering colleges and Rs 841.10 crore for 15 polytechnic institutes. "46% and 22% of the total budget provision were surrendered by the science and technology department and building and construction department, respectively during the period 2016-21," says the report.
Also Read | Bihar: CAG report on engineering institutes spark war of words between government, opposition
Teacher shortage, land acquisition delay
The section of the report on the functioning of the engineering colleges and polytechnics established under Avsar Badhe Aage Padhein attributed the failure of the scheme not only to the shortage of teachers and non-teaching staff but also of other infrastructure and delays in the land acquisition.
"Objective of the scheme was also defeated by delayed acquisition of land, acquisition of unsuitable lands, non/delayed construction of buildings by the Building Construction Department (BCD), insufficient infrastructure, equipment, facilities etc. Further, due to the absence of an effective monitoring mechanism of the department, unsuitable land was selected, buildings [or] portable cabins were not constructed and adequate laboratories were not available," says the CAG.
Sumit Kumar Singh, minister of science and technology, reportedly said in the state assembly that except the one in Buxar district, all the engineering colleges will start functioning from March 2023.
Also Read| MERITE Project: Centre's new plan to improve technical education with World Bank loan
Engineering: Vacant posts, empty seats
In Engineering College, Buxar, 94% teaching posts were vacant and the college had no non-teaching staff at all. The non-teaching staff typically perform crucial non-academic administrative functions such as managing the finances of the institution. Without them, the responsibility falls on the academic staff. The vacancy levels of the institutions the CAG reviews are given in the table below.
Teacher vacancy in Bihar engineering colleges, polytechnic institutes
| | | |
| --- | --- | --- |
| Institute | Vacancy - Teaching (%) | Vacancy - Non-Teaching (%) |
| Engineering College, Buxar | 94 | 100 |
| Engineering College, Buxar | 92 | 98 |
| Engineering College, Purnea | 87 | 96 |
| Engineering College, Rohtas | 64 | 100 |
| Engineering College, Bakhtiyarpur | 48 | 92 |
| Polytechnic Institute, Samastipur | 77 | 100 |
| Polytechnic Institute, West Champaran | 77 | 97 |
| Polytechnic Institute, Jehanabad | 71 | 97 |
Engineering College, Vaishali had 92% vacancy in teaching and 98% in non-teaching staff. Polytechnic Institute Samastipur and Engineering College Rohtas have no non-teaching staff at all.
The report also mentioned that despite advertisements sent to Bihar Public Service Commission and Bihar Technical Service Commission, recruitment of teachers against the advertisement posted in September-October 2020 is still pending and posts for non-teaching staff have not been advertised at all.
Swathes of seats have remained vacant during the 2016-17 to 2019-20 academic years at the institutions that did start. Over this period, 26% of 13,680 seats in undergraduate courses of the engineering colleges remained vacant; 7% out of 8,640 seats remained vacant in diploma courses of the polytechnics. "The under-utilisation of intake capacity of seats was due to lack of availability of man-power, infrastructure and facilities," the report said.
In 2019-20 alone, 61% of 4,560 seats across 19 engineering colleges went vacant .
Also Read| '21st century is for biology': Why many engineers build careers in life sciences
3 engineering colleges, one campus
The department in a five year span couldn't build proper infrastructure for the institutes, the CAG noted. According to AICTE 2016-17 rules, engineering and polytechnic institutes have to have essential infrastructure and a minimum ratio of teaching staff. But many of the new engineering institutes had neither. "17 engineering colleges and six polytechnic institutes were functioning from the premises of other institutes, with insufficient classrooms, laboratories and hostels etc.," said the report. It added that in seven cases, three engineering colleges were running from the same premises.
In seven cases, three engineering colleges were functioning from the premises of one college, the report mentioned. For instance, Engineering College, Sheikhpura and Engineering College, Nawada were functioning from the premises of Engineering College, Nalanda; similarly, Engineering College, West Champaran and Engineering College, Sheohar were functioning from the buildings of Engineering College, Motihari.
Further, hostels were not available in five out of nine institutes the CAG committee visited. In some cases, students travelled 50 to 187 km between hostels where they were put up and institutes where they were studying. "If a college or an institute has to accommodate students three times to its capacity and where the students have to travel a distance of 30 kms to 187 kms to reach the college or institute, the purpose of establishing an engineering college or polytechnic institute in every district is defeated," said the report.
Also Read| Sci-Hub & Open Sources: Faizuddin Ahmed joined Stanford's list of top scientists while teaching in school
The report also informed that none of the institutes it checked during February 2022 had proper laboratories for practical training.
The audit report observed that the department did not have any state level monitoring unit, internal audit wing or any grievance redress system or department.
---
Follow us for the latest education news on colleges and universities, admission, courses, exams, schools, research, NEP and education policies and more..
To get in touch, write to us at news@careers360.com.
More From Sheena Sachdeva