MERITE Project: Centre's new plan to improve technical education with World Bank loan
MERITE Project: Centre's new plan to improve technical education with World Bank loan
Engineering Education: Education ministry's 5-year project for technical education will be funded by a World Bank Loan. It follows TEQIP.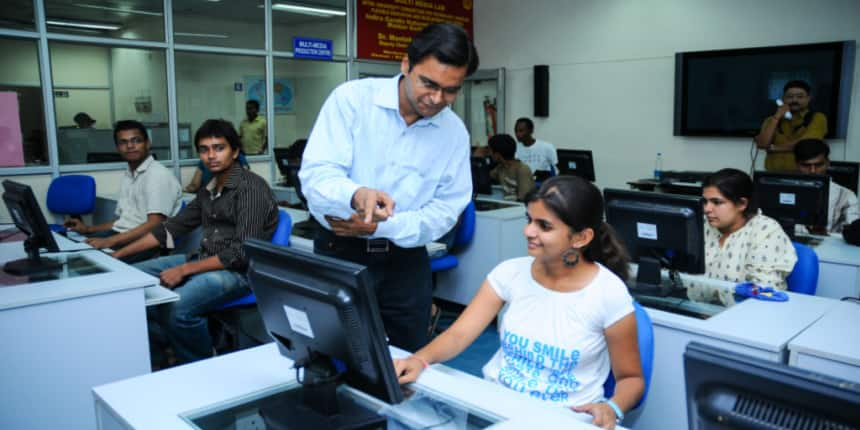 NEW DELHI: With the Technical Education Quality Improvement Programme (TEQIP) series having ended, the union government is working on a new project to enhance technical education in India with a focus on equity, resilience and governance with a special focus on low-income states.
The government has drafted a framework for a new project – Multidisciplinary Education and Research Improvement in Technical Education (MERITE) – which is set to run for five years, from 2022-2023 to 2027-28 and will be co-financed by the World Bank and ministry of education. The draft framework says the project is in line with the National Education Policy 2020 (NEP).
The draft accessed by Careers360 states that the project will be implemented in engineering institutions in all states, especially "laggard states" with a focus to address key challenges like lack of infrastructure, resources for research and innovation, female enrollment and more. It will focus especially on undergraduate engineering students from the historically-marginalised Scheduled Castes (SC) and Scheduled Tribes (ST) and vulnerable communities. Elite institutions like Indian Institutions of Technology (IIT) and National Institutes of Technology (NIT) will not be a part of the project.
The new project is expected to have around 4 lakh beneficiaries over the project period. This will include BTech students, technical institutions, including faculty and non-teaching staff, state technical education departments, government officials, and agencies involved in the sector.

The project is expected to benefit 4 lakh beneficiaries through its various components
While the project's locations are yet to be disclosed, it is likely to include some of the universities and institutions under the previous phase of the TEQIP series. After two extensions by the central government, its third phase ended in September last year.
Also Read| Centre plans to roll out 'National Credit Framework' from Class 5 to PhD
Starting from October 2021, the government has been holding consultations with primary stakeholders from different states, including IITs, higher education regulators like All India Council for Technical Education (AICTE), University Grants Commission (UGC) and the National Board of Accreditation (NBA).
MERITE to replace TEQIP
The education ministry's other ambitious project TEQIP will be replaced by MERITE. TEQIP ended in controversy with a larger number of engineering graduates from some of the nation's top technical institutions without jobs. The MERITE documents suggest that institutions that were part of TEQIP are likely to participate in MERITE as well.
To improve the quality of technical training and overcome faculty shortages in educationally backward areas and provide employment and research opportunities to engineering graduates, the government had recruited over 1,500 graduates from India's top technical institutions – IITs, NITs, and Indian Institute of Science (IISc) – through TEQIP. They were appointed to teach in state engineering colleges in backward regions and get the programmes certified by the NBA with the understanding that they would be appointed as permanent staff after the project period.
However, these teachers were not given permanent positions. Without jobs, many of them are debt-ridden and forced to work as tutors or even in shops.
Technical Education: Project objectives
The government has identified several key challenges that will be addressed with the implementation of this new project. Just 12% of total enrollment at the undergraduate level is in engineering and the participation of SEDGs [Socio-Economically Disadvantaged Groups] is a mere 1.8%, the document states. In terms of gender, the overall enrollment of girls in STEM education – science, technology, engineering, and mathematics – is 43% but 27.5% in engineering. Low involvement of disadvantaged groups and female students leads to low participation in the job market and other developmental activities.
Also Read| 'Legitimise superstitions': What Ayurveda courses teach and why there's demand for change
Another factor identified is the students' "inability to adjust to competitive situations" especially of those coming from disadvantaged groups. The document cites low entry-level marks, inadequate preparedness for the rigorous engineering curriculum, irregular attendance in classes, low self-confidence, and weak language skills in English as reasons for difficulties. Lack of resources, poor infrastructure, insufficient faculties, outdated placement cells, and disconnect between curriculum and industry demands were other major issues identified.
Under the equity action plan (EAP), the education ministry has laid down academic measures to address these challenges. To help students keep up with the engineering curriculum, the project framework proposes diagnostic tests at the beginning of each semester and remedial courses.
The plan also includes literacy clubs to enhance English-speaking and writing skills. For third and final-year students, the plan includes training sessions to hone their technical and soft skills and preparing them for interviews and higher studies. In addition, the engineering institutions will be required to prioritise students' mental health by providing counselling services that deal with anxiety, stress, abuse, violence, homesickness and such problems.
The "equity action plan" also suggests non-academic measures to address women's issues, dissemination of information on scholarship programmes and other financial aids, strengthening of digital infrastructure
Also Read| 'Person, not anatomy': How disabled MBBS students fight challenges in medical colleges
Engineering Colleges: Measuring outcomes
The project focuses on five indicators of measuring outcomes. The project institutions will make plans to improve learning outcomes for students and employability of graduates with particular attention to the needy ones, including those from the SC and ST categories, keep a tab on the progress made by students in skills and learning, outcomes of competitive research grants, percentage of accredited programmes in institutions and percentage of participating institutions with a functioning board of governors.
The education ministry intends to establish a monitoring plan for each indicator and outcome that will collect and analyse data disaggregated by gender and caste and disability to track their progress.
The government is yet to disclose the overall funding pattern of this project. TEQIP III received financial assistance of Rs 2,600 crore. The financial support from the World Bank is conditional that requires the government to ensure environmental and social integration in the planning, implementation, and monitoring of the project-supported activities. Since the primary focus of the project is on backward areas, the sites for any small infrastructure development will be thoroughly assessed for its environmental impact.
---
Follow us for the latest education news on colleges and universities, admission, courses, exams, schools, research, NEP and education policies and more..
To get in touch, write to us at news@careers360.com.