"Era of going to 'premium' colleges & fighting for day slots is becoming a thing of the past"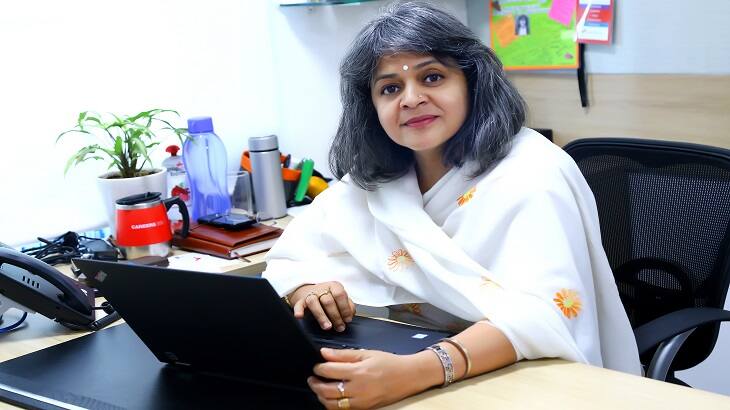 Debolina Dutta, Head HR- Luminous Power Technologies in an interview with Careers360 discusses the impact of technology in recruitment process and ways to bridge the industry-academia gap...
Q. There is lack of collaboration between higher education institutions in India and the industry, what is the reason behind it looking from the industry perspective?

A. This is primarily because of two reasons, first most higher education institutions focus on, publish and build their reputation on placement data. So, increasingly the curriculum, projects and interaction with industry gets focused on ensuring this objective is met. Summer internship projects tend to become a more "tick in the box" rather than actual learning exercises. For meaningful projects to be given, the students need to be made available 2-3 months before the project start time, which is generally not the case.
The students tend to focus on how much stipend they would get during their short 6-8 week internship, rather on what they would really learn. Additionally, 2 months is felt to be a very short period for really meaningful outputs, as students take nearly that much time adjusting and navigating the system. So most projects end up being "photocopy" stints and interns used as grunge labor.
The second thing is the ongoing academic research and collaboration as a win-win approach is rarely seen. Most PhD thesis topics tend to be esoteric theoretical exercises far removed from practical needs of industry. Equally, industry practitioners tend to be hesitant regarding sharing data. So, these continue to exist on a completely different island, where never the twain shall meet.

Q. Many a times industry claims that the engineering graduates are unemployable and they have to invest time and money in their training, what would be your suggestion?
A. In many universities, the engineering curriculum is not frequently updated. Given the accelerating pace of change, this inability to keep relevant often means that students are taught curriculum which is decades old. Then, students rarely have choices of electives which may be relevant or contextual. Semester wise curriculum is fixed. Options of doing a few courses, maybe from another university / recognizing certification from EdX/MOOC is not there. So even well aware students have to subscribe to the "set menu".

Most engineering students enter the course, not from a deep aspiration or love of engineering, but with the belief that this formal 4 -year labour pain will deliver a job at the end of it. However well they focus on the stuff (curriculum and academic knowledge), they completely disregard the fluff (executive presence, attitude, communication, behavioural and other soft skills). So industry expects the stuff as base hygiene level but hires for the fluff. Many engineering colleges and students do not invest enough in the fluff and are left unemployed.

Q. How technology interventions has impacted the hiring trends, could you share some of the new practices being involved?

A. The internet and technology have disintermediated the information asymmetry to a very large extent. Today, students are extremely aware of employer brand, use social media (Glassdoor, Linkedin, etc) to keep updated to be able to discern between what HR PPTs say and organizations really do.

Similarly, the era of going to just a few "premium" colleges and fighting for day slots is also becoming a thing of the past. Good talent visibility is being enabled through technology platforms like CoCubes( Hewitt firm), who bring student information, test assessments, video interviewing, etc all on one technology platform. So, instead of visiting 20-30 campuses, I have "e-visited" and hired from over 200 colleges and recruited talent fitting my organization's needs, without actually travelling to any of these campuses.
Q. How do you look at the demand for young graduates in coming years in the Indian market?

A. The technology revolution is seeing an increase in demand for higher end skills. Expertise in analytics, AI, Robotics, Automation, IoT, etc. would be the preferred and niche skills and command job premiums. Commoditized skills in technology, manufacturing and services may still find moderate demand, as the industries transition from more labour intensive to being technology enabled and more efficient. Services industry is expected to see higher levels of hiring (and attrition), as skill shortages permeate across this segment widely.
Q. Looking from HR perspective, what all things you keep in mind while going for campus recruitment?

A. I do not subscribe to the view that college pedigree can guarantee quality. So, the real challenge in campus recruitment is the ability to mine the real gems across the thousands of colleges. How does the organization access so many students, how do we filter out those that "fit" our values and culture? Most importantly, post-hiring, how do we engage? These are important issues which need to be well thought out before we jump into the deep end.

Q. Kindly share some of the best HR practices to adhere and how to create a happy workplace to work?

A. Today, most organizations have over 50% millennials and increasing trend of centennials at the workplace. Those organizations that have succeeded in creating a happy workplace have been able to understand and create a culture and environment that meets the needs, aspirations and ways of doing work that appeal to these cohorts. Increasing levels of transparency, flexibility, technology enablement have become the need of the day. Cultures focused on outcomes (not hours), empowerment (not control) and trust generally win the "great place to work" awards.

Q. Does Luminous also keep in mind global positions while hiring a candidate in India?

A. I think we would love to hire all the talent who could be global citizens. However, that talent is neither available in abundance, nor would this be a promise we would like to make at the time of hiring. Talent would need to "make their bones" for at least 2-3 years within our roles and functions in India before we present them on the global arena. This expectation would be important to set.
---
Follow us for the latest education news on colleges and universities, admission, courses, exams, schools, research, NEP and education policies and more..
To get in touch, write to us at news@careers360.com.