Back On Track: How a govt programme is helping women back into STEM
Back On Track: How a govt programme is helping women back into STEM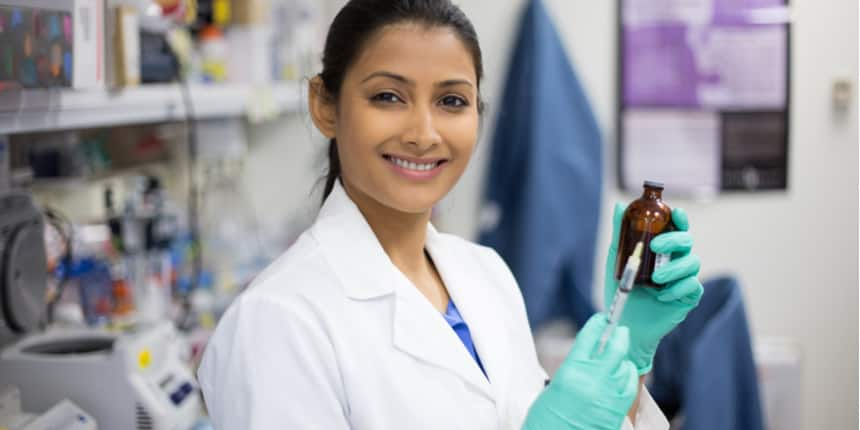 NEW DELHI: Mondays are immensely hectic for Jhansi Lakshmi. She wakes up as early as 3 am in the morning and at 6 am, boards the Ispat Express at Howrah, in Kolkata, for Kharagpur. She must reach the Indian Institute of Technology Kharagpur (IIT Kharagpur) on time.
It takes extraordinary commitment but Lakshmi, 41, is working on a post-doctoral project on the herbal wound dressing. "I am working on this product which will not only be patient-friendly but also cost-effective," she said.
Lakshmi, originally from Hyderabad, always dreamt of becoming a scientist. But her plans were derailed after she married and her family responsibilities took priority. A newspaper advertisement by the Department of Science and Technology (DST) that she spotted quite by accident gave her hope. "I had a career-break of seven years after I got married and wanted to make a comeback," she explained.
A way back in is exactly what the DST's Project KIRAN – Knowledge Involvement in Research Advancement through Nurturing – is for women scientists who've had a career break. Involving a bridge course and training, the Women Scientist Scheme under Project KIRAN has helped over 1,300 women scholars get back on track.
Lakshmi was looking for a technology platform between pharmacy and healthcare and she found it at IIT Kharagpur with the help of the project.
Women in science
Project KIRAN was started in 2014 by the DST to bring together all its programmes targeting women on one platform. One part of it provides opportunities to women postgraduates in science or technology whose careers were interrupted by family or financial reasons. While some prefer to work in Intellectual Property Rights (IPR) only and leave to work in that domain a year later, others stay on for further research in science.
They may complete their doctoral and postdoctoral studies or work on their own plans.
How the project works
The project includes three separate 'Women Scientists Schemes', or WOS. The WOS-C trains women with qualifications in science, engineering, medicine or allied areas in IPR. The WOS-B scheme provides a platform and support to women to work on science and technology projects that benefit society. Finally, WOS-A helps women pursue research in basic or applied sciences. To start with, every candidate is provided with a year of training in intellectual property rights, or IPR.
The project's programmes are delivered by one institution each in the four zones. For the northern zone it is Technology Information Forecasting and Assessment Council, or TIFAC, in Delhi; for the eastern zone it is IIT Kharagpur in West Bengal; for the western zone it is Unit for Research and Development of Information Products, or URDIP, in Pune, Maharashtra; and in the southern zone, it is the Centre for International Cooperation in Science, or CICS, in Chennai, Tamil Nadu.
Depending on the programme, each scientist is given a monthly fellowship. Working on her herbal dressing, Lakshmi has benefitted from the WOS-B scheme from which she receives a fellowship of Rs. 40,000 per month. She is at IIT Kharagpur.
According to data shared by the Ministry of Science and Technology with Parliament in February 2020, over 7,000 women have been trained over past three years through 42 training programmes located in different parts of the country.
In the last three years, under the 'Women Scientists Scheme (WOS)' alone, 1,377 women scientists and technologists have been supported – 83 in Karnataka, 32 in Odisha, 85 in West Bengal and 80 in Uttar Pradesh.
Career breaks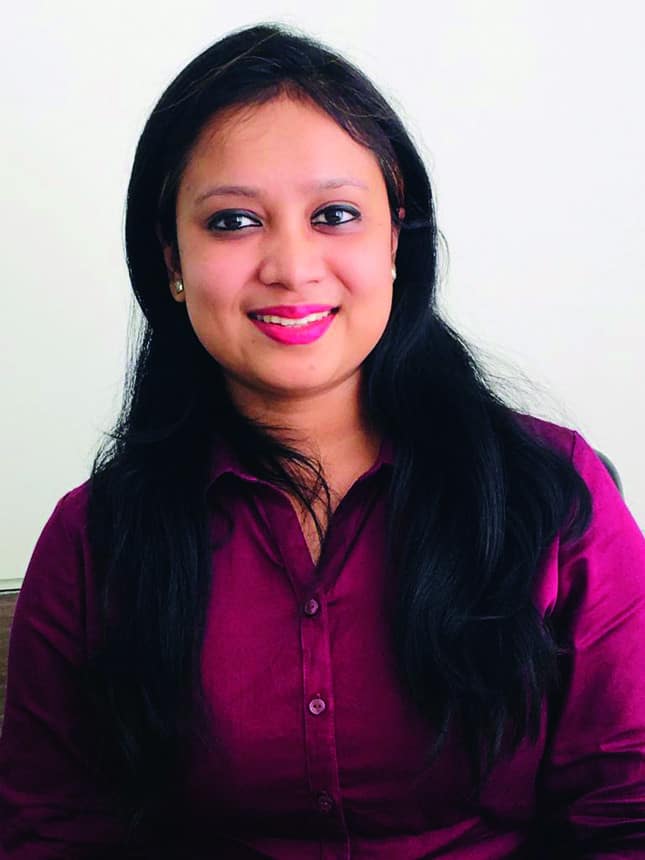 Jyotishikha Deka, 33, completed her M.Tech in electronics and communication at Tezpur University, Assam, and taught at Assam Downtown University. After four years, she had to marry. "I faced financial constraints," she said. Deka moved to Gurugram, Haryana, with her husband in 2018.
"It was my husband who encouraged me to pursue my interest," said Deka. He spotted the advertisement in a newspaper and asked Deka to apply. She cleared the written test and viva voce for WOS-C. In 2017, she opted for the Delhi centre and was placed with Subramanium and Associates, a Gurugram law firm, to train in IPR. "I was absorbed in the same firm and today I am working with them as a 'patent associate'," she said. All women scientists are trained in IPR.
By the time Lakshmi joined IIT Kharagpur as a fellow in October 2018, she had already applied for a patent for her product.
Lakshmi completed her graduate and postgraduate studies from Gokaraju Rangaraju College of Pharmacy, Hyderabad, Telangana. For her PhD at Karunya Institute of Technology and Sciences in Coimbatore, Tamil Nadu, her project was on wound dressing. She had applied for the patent in Coimbatore in 2016.
"I had written my own project with whatever knowledge of the patent landscape I had," she said. "And now, I have received my second project." At IIT Kharagpur, she got a full year of training in IPR which she found so useful that she intends to devote at least another 10 years to work on IPR for academia.
"Coming to this program helped me speed up my career," she explained adding, "It is not easy to manage." She stays for five days on the IIT Kharagpur campus and two in New Town, Kolkata, where her husband and her nine-year-old child live.
She is waiting for the patent for the herbal wound dressing to be cleared. "It will take a year," she said. "I will continue to be associated with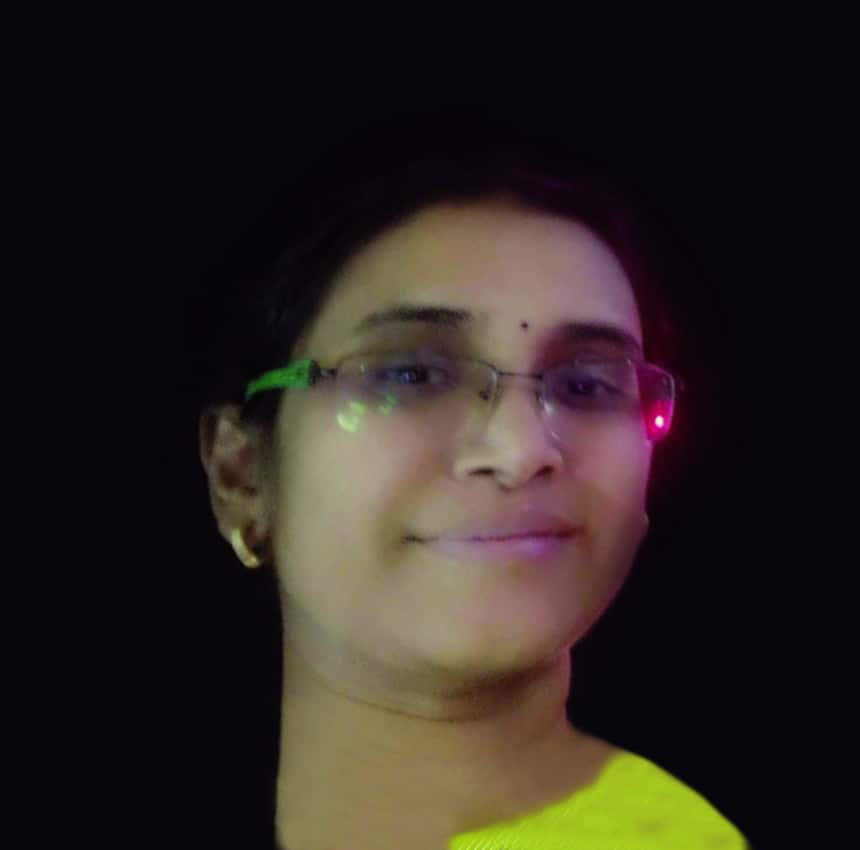 the institute, I look forward to joining the 'Women Scientist Scheme (WOS-A)." It is possible, with training and new ideas, to "upgrade" from one level of the scheme to the next.
Interest picks up
The number of women scientists showing interest in KIRAN has grown by over 70 percent since 2017-18. Earlier this year, Harsh Vardhan, minister for science and technology, shared with Parliament data on the number of applicants for the Women Scientists Scheme at various levels over the past three years. The number has risen steadily to reach 6,369 in 2019-20. Vardhan said that this increase shows the growing interest of women in returning to science and technology.
Also Read:
Write to us news@careers360.com
Stay updated with latest Education News
More From Pritha Roy Choudhury