Fighting COVID-19: IISER, Pune physicists develop low-cost ventilator
Fighting COVID-19: IISER, Pune physicists develop low-cost ventilator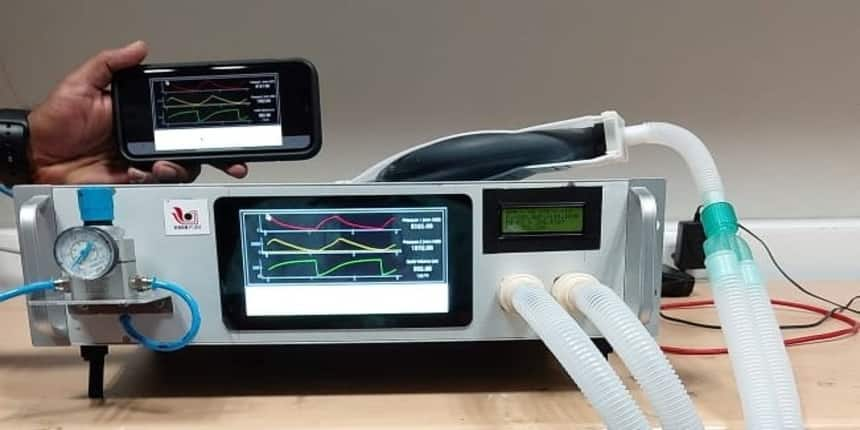 NEW DELHI: Two researchers at the Indian Institutes of Science Education and Research (IISER), Pune have developed a low-cost ventilator, which can also be remotely accessed.
Led by Umakant Rapol and Sunil Nair who teach there, the team also consisted of the institute's technical officer Nilesh Dumbre and alumni, Sainath Motlakunta and Mohammad Noaman, currently pursuing higher studies abroad.
The team said it was inspired by the Bharucha ventilator and the working prototype is based on ventilator designs of the Mechanical Ventilator Milano (MVM) and one from the University of Florida.
Given the nationwide lockdown, the scientists faced difficulty in procuring the parts required to make the ventilator and made use of readily available and easily available parts to develop the working prototype.
Rapol, a quantum physicist at the institute said: "We could not procure actual flow sensors and proportional valves…These are crucial components for a ventilator. So we had to replace them with available material that performed similar functions," the Indian Express reported.
The IISER ventilator prototype is pitched at Rs 40,000 - 50,000 and comes with a remote access.
The Indian Express quoted Nair as saying: "For any sophisticated medical equipment to operate in the most user-friendly manner, a sound software setup is vital, and that is where our alumni contributed. The unit can be remotely monitored and controlled, even using a mobile phone".
The researchers are now looking for manufacturers to produce this ventilator model. They claim that the price would come down when the ventilator is mass produced.
The ventilator will now be reviewed by doctors and clinicians and the prototype may be modified as required. "Depending on their feedback, we can accommodate changes if need be," Nair added.
Many institutions including the Indian Institute of Technology Roorkee (IIT Roorkee), IIT Bombay, All India Institute of Medical Science (AIIMS), Rishikesh have come up with ventilator prototypes to support the nation in combating COVID-19.
Also read:
Write to us at news@careers360.com.
More From Team Careers360