The FMGE problem: Foreign medical graduates allege discrimination, seek reforms
The FMGE problem: Foreign medical graduates allege discrimination, seek reforms
Hundreds of students go abroad to study MBBS every year but the pitfalls are many, especially for those hoping to practise in India.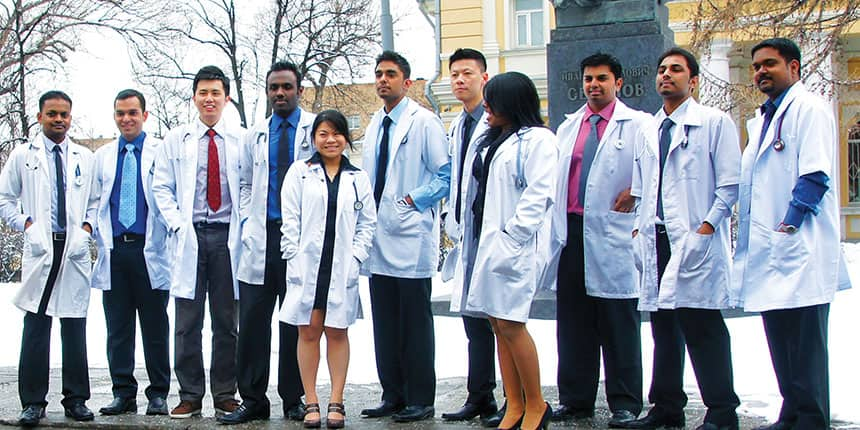 NEW DELHI: Anoop Dayal*, a medical student of Shihezi Medical University, China has been toiling hard for months to clear the Foreign Medical Graduate Exam, or FMGE. It is critical for him to clear the exam to get a license to practise medicine in India.
Latest: FMGE 2022 Preparation Tips. Check Now
Recommended: FMGE Previous Year Sample/Question Papers. Free Download
After completing his five years of MBBS, he is required to complete a one-year rotational internship. Stuck in India since January 2020 due to the COVID-19 pandemic, he must clear the exam to be able to intern in an Indian hospital. For students like Dayal, the National Medical Commission had relaxed the rules allowing them to write the screening test with a provisional degree. The exam result, however, has been disappointing.
"I have appeared in the exam twice, but in both attempts I was unable to clear, falling short of a few marks. If I am not able to clear it, I have no option but to wait for Chinese borders to open and complete my internship there," said Dayal.
FMGE is arguably a "tough" screening test that is necessary to get a license to practice medicine in India for medical graduates who complete their MBBS studies abroad. The National Board of Examination, or NBE, conducts this screening test twice every year, in June and December.
Thousands of students graduating from medical schools in countries like China, the Philippines, Russia, Uzbekistan, Ukraine, and Georgia come back to write this exam. The difficulty level, however, requires them to practically do their MBBS all over again at the coaching centres. These coaching centres essentially reorient the entire medical education they have acquired in five years to clear a three-hour computer-based test.
Also Read: Medical students ask PM Modi to help them rejoin university in China
Dayal, along with his seniors who completed their medical studies in 2017, wrote the exam after extensive coaching in Delhi's Gautam Nagar. Right behind India's foremost public medical college, the All-India Institute of Medical Sciences (AIIMS) in Delhi, Gautam Nagar is popularly known as the hub for FMGE coaching centres among medicos. Due to the COVID-19 pandemic shutdown, some of them have started offering live classes remotely and mobile applications to access recorded lectures. Many did not leave despite the lockdown in hopes of clearing the exam sooner.
Despite taking classes, only a handful of these students are able to crack the exams. Some have been trying for as long as 10 years to get a medical license. Several medical students and coaching centres believe that "structural issues" in the exam and NBE result in so many students flunking the exam. They cite lack of transparency and the exam pattern as some of these issues.
How candidates fared in FMGE

Session

Candidates Appeared

Candidates Qualified

Candidates Failed

June 2021

18,048

4,283

12,895

December 2020

19,122

3,722

13,713

June 2020

17,789

1,697

13,790

December 2019

15,663

4,032

10,026

June 2019

13,364

2,767

9,006

Source: NBE FMGE


FMGE 2021: Tough to crack
In the FMGE June session this year, 18,048 students wrote the exam of whom 12,895 failed to qualify. Only 4,283 students managed to score above 150, the minimum qualifying marks, out of 300 in the test. In the past five sessions, the pass percentage has not crossed 25% even once. Since there is no cap on the number of attempts, the bulk of the students
are repeaters.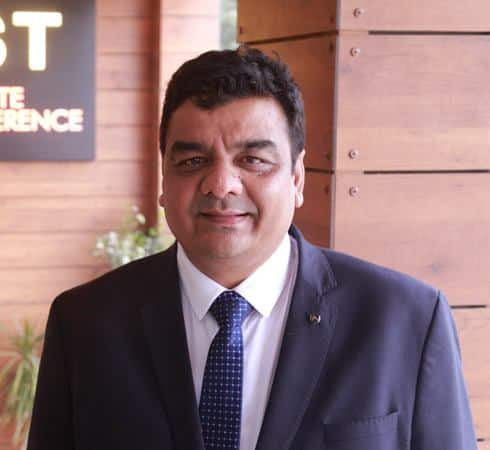 "Among those who clear the exam, many are students who have appeared for the test several times. They have gained experience in writing this exam over the years. Some are fortunate enough to clear it. Some are still struggling to clear," said Dr.Vineet Gupta, a retired surgeon, and director of Medical Institute of Screening Test, an FMGE coaching centre.
The problem is multifaceted, says Gupta. The courses taught outside India may not be at par with what is taught in India. "There is a difference in methodology of how the course is taught outside India. It may vary from country to country, but in general, the students are taught system-wise outside while in India the topics are taught subject-wise. Also, there are differences in environmental diseases. For example, in India, students are taught about tuberculosis and in Russia, the course will emphasize trauma," Gupta elaborated.
Also Read: FMGE 2021 result: NBE to conduct in-person identity verification for withheld candidates
According to Gupta, there are many who may not have done well in their MBBS but put sincere effort into cracking the exam. "There is a language barrier sometimes as not all teachers are good in conversational English," Gupta pointed out. "These are experienced teachers, but many times students are unable to follow classroom discussions because of a foreign teacher's accent," he added. These problems have been aggravated in the online mode of teaching adopted after the pandemic hit last year.
"Two-three teachers in my university could not communicate well in English. I used to try and ask after classes, but it was not an option every time I had a doubt. In my final year, I started preparing for my FMGE and cleared my doubts on an online coaching website that includes lectures and videos by Indian teachers," said Raghav Singh, a medical student who completed MBBS in China this year. Singh qualified the June session of FMGE this year.
For many, coaching begins as early as the second year of MBBS. Coaching centres now offer online classes that coincide with the MBBS curriculum taught in their respective universities. Some offer to travel and teach in the country where students are learning.
"Before the pandemic, we used to send trained teachers to ten different countries to provide coaching after regular classes in universities as well as weekend classes. We also had students in the second year joining coaching classes when they visited India for vacations," said Neeraj Chourasiya, CEO of MCI Gurukul, another FMGE coaching centre.
Lack of transparency
Coaching or no coaching, the pass percentage of FMGE has remained pitiful for years. The coaching centres attribute this to a lack of transparency. The exam is computer-based and students appearing for the exam are required to sign a non-disclosure agreement as a part of their application to not disclose the exam paper. Nevertheless, the exam is extensively discussed in "recall sessions" by coaching centres and online platforms.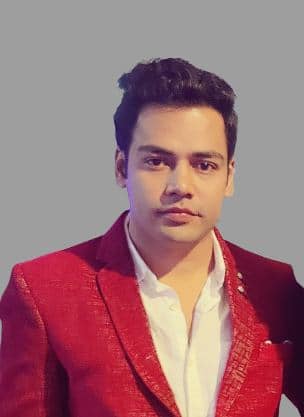 "Out of 300, we are able to gather at least 270 questions and properly discuss these in recall sessions. Based on what students remember, we also release answer keys and make estimations of how much a student has scored. However, the results are contradictory to the estimated score," said Chourasiya. "Not one or two, several students have told us that they did well in the exam but scored poorly. There is no direct way to contest the results. It is a clear manipulation of results," he alleged.
Kamal Reddy*, a medical student of Xinjiang Medical University who has written the test twice, is also critical of how NBE conducts the exam. "The exam has one-line direct questions from 19 different subjects in medicine including topics that are not taught outside India. For instance, forensic medicine is not taught anywhere except in India. We have no reference for it and that's why we have to take help from coaching centres," said Reddy. He, too, is preparing for FMGE using a paid online platform.
Also Read: Why a neurosurgeon is now studying engineering at IIIT
On July 5, the Delhi High Court awarded one mark to every student who scored 149 in the FMGE test in the December session last year. The official answer key submitted to the court by the NBE had one error and the High Court directed the exam conducting authority to consider the question deleted.
Observing NBE's reluctance to accept the error, the judge said: "It is indeed surprising that an academic body like NBE should take such an extreme position. This attitude displays an unfortunate determination to persist in an error, rather than an open-minded approach, which should inform all academic enterprise."
MCI Gurukul's welfare trust for foreign medical graduates has also filed a writ petition in Bombay High Court demanding "a layout of the syllabus, names of textbooks, question bank and answer key" for the candidates writing the exam. "In the last hearing, the court sought a reply from the NBE on the particular demands," said Chourasiya.
After the conclusion of the June 2021 session, NBE refused to entertain demands for re-evaluation and question paper and said, "the contents of this exam are confidential, proprietary, and are owned by NBE. NBE explicitly prohibits the candidate from reproducing, transmitting, or publishing any or some contents of this exam, in whole or in part, in any form or by any means verbal or written, electronic or mechanical for any purpose whatsoever."
Also Read: NMC's draft regulations on MBBS internships makes AYUSH training compulsory
Discrimination with FMGs
Even if they qualify for the screening test, foreign medical graduates are forced to undertake unpaid internships in India. Unlike Indian medical students, FMGs are required to pay a one-year "hospital fee" to be able to intern in India. This fee varies from thousands to even lakhs of rupees depending on the state and reputation of a hospital. In addition, FMGs are required to register with a state medical register which also costs lakhs in many states. Due to COVID-19-related restrictions, students have no option but to look at internships within the country.
"I decided to do my MBBS outside India because I could not afford the fee here. Now, in the current situation, I have to do an internship in India by paying an extra Rs. 50,000 apart from the state registration fee," said Singh who landed an internship in a private cancer hospital in Punjab.
In April, the National Medical Council drafted new regulations for foreign medical graduates (FMGs) that proposed radical changes. The new regulations require medical students to qualify for the FMGE or NEXT, the exit exam when it comes into effect, within two years after graduating. Another draft regulation issued in July said that FMGs will be required to finish the one-year rotational internship only in the institution where they have completed their MBBS. This internship will also have to be completed within two years of passing MBBS.
"These draft regulations, if implemented, will be highly detrimental for the foreign medical graduates. The government is trying to get the best medical practitioners in India but at the same time, I want the authorities to look at the infrastructure provided in these foreign universities. If their basic needs are not met, we cannot expect them to make miracles when they come back," said Gupta.
*Name changed on request
Write to us at news@careers360.com
Know More About
Application Date

18 Nov, 2022 - 30 Dec, 2022
Download Exam Brochure