Medical students ask PM Modi to help them rejoin university in China
Medical students ask PM Modi to help them rejoin university in China
#PMModiHelpIntlStudents: Students are appealing to prime minister Narendra Modi for help using hashtags like #takeUsBackToChina on social media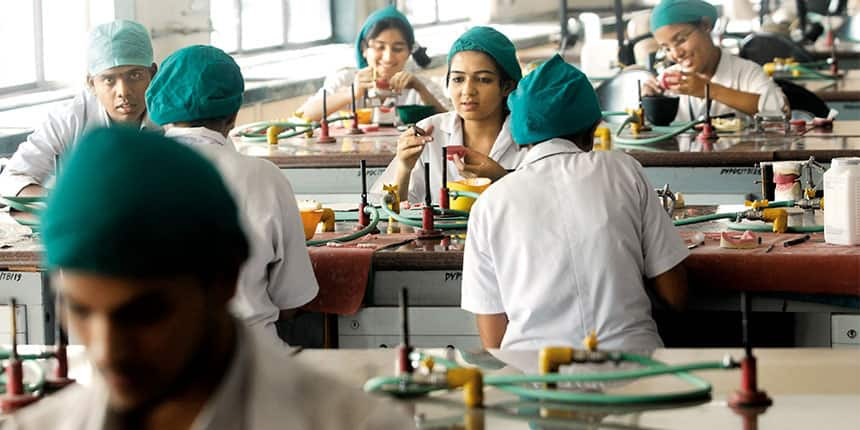 NEW DELHI: Unable to rejoin their universities in China, medical students across India are asking for prime minister Narendra Modi's intervention to help them go back.
For the past 18 months, medical students have been attending online lessons after returning to India in January 2020 for holidays. After the pandemic hit, the Chinese government imposed strict restrictions debarring international students from entering the country.
For many, the lack of access to hands-on experience and practical classes has triggered anxiety about missing out on proper medical training. For some conducting research in online mode has become difficult without necessary resources and medical equipment.
According to 2019 data, over 23,000 Indian students studied in different courses in Chinese universities and colleges. Of them, a majority of students, over 21,000 enrolled to study MBBS, PTI reported.
Students asking for PM Modi's help started an online campaign using hashtags #PMModiHelpIntlStudents and #takeUsBackToChina on Monday.
everyone know it's a hard time. and we don't want 100% offline mode, at least some of practical knowledge in day because "something is far better than nothing". Please make possible.#takeUsBackToChina #PMModiHelpIntlStudents

— Prajjwal Sharma (@Prajjwa68105597) July 12, 2021
Our practicals are piling up. Without practicals, how we gonna be best doctors. #takeUsBackToChina #PMModiHelpIntlStudents @ravishndtv

— Piyush (@Piyush95740648) July 12, 2021
I haven't attended any Practical classes. My basics aren't clear, how am I supposed to study further and fight the examination here?! It won't affect any of the authorities but it is a question of our whole damn future! #PMModiHelpIntlStudents #takeUsBackToChina @PMOIndia

— Akshra Singh (@AkshraSingh18) July 12, 2021
On March 22, the Indian embassy in China had issued a statement saying the matter of students' return is being taken up with the authorities. "As noted in its previous communications, the Embassy of India in Beijing has continued to follow up closely with Chinese authorities, including the Ministry of Education of the People's Republic of China, regarding the concerns of Indian students in China, especially their early return to colleges/universities in this country," the statement said.
Students individually reaching out to their respective universities in China are also not given definite answers. "When we asked our university they told us that they can only teach online for three semesters and now it is completed. So from now on we want offline classes. Please arrange an official talk for [international] students," wrote one medico. Another complained about the arbitrary hours of online classes and use of mobile phone applications that are banned in India.
1.5yr attending online class& also accepting all what universities are saying either it is taking a online class at 5.15AM or to download several apps. Apps most of which are banned in India. How long more! #takeUsBackToChina#PMModiHelpIntlStudents

— Dr Kaminee deshmukh (@Kamineedeshmuk1) July 12, 2021
When we asked our university they told that they can maximum teach online is only 3 semester and now it is completed. So from now on we want offline classes. Please arrange official talk for int'l students.#takeUsBackToChina #PMModiHelpIntlStudents @PMOIndia @DrSJaishankar

— Itz@Ajitesh (@ItzAjitesh1) July 12, 2021
Write to us at news@careers360.com