Gandhi Jayanti 2020: Stargazing through Bapu's eyes
Gandhi Jayanti 2020: Stargazing through Bapu's eyes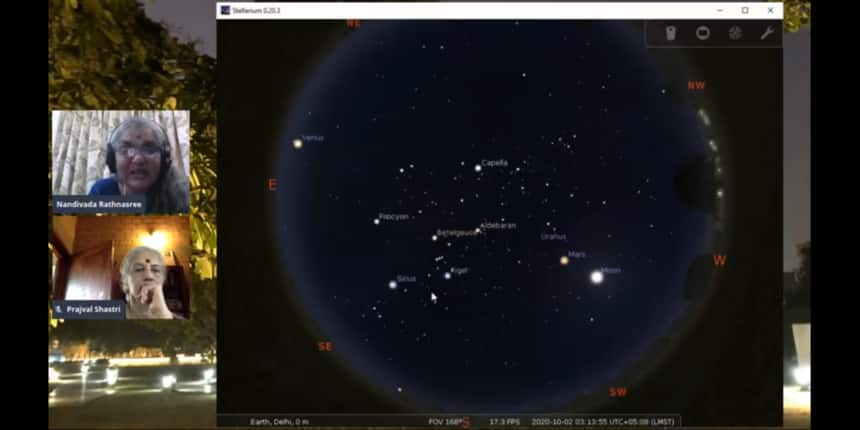 Radhika
|
Oct 1, 2020 - 5:21 p.m. IST
NEW DELHI: Incarcerated at Yerwada Jail in Maharashtra for sedition in 1922, Mohandas Karamchand Gandhi drew several "sky maps" based on what he saw from his cell. One of them, a sky map of Orion, is now preserved at the Nehru Planetarium.
On the eve of the 151st Gandhi Jayanti on October 2, Nehru Planetarium, Delhi, chose to remind viewers of Gandhi's love for astronomy through a virtual tour of the universe using the planetarium's software. The tour included a fascinating exploration of various constellations including the Ursa Major.
The virtual tour was organised to observe stars and constellations as a part of "peace-giving exercise" as proposed by Gandhi.
Leading the tour, Rathnashree Nandivada, director, Nehru Planetarium, Delhi, explained the close association of Gandhi with astronomy.
Prajval Shastri, an astrophysicist at the Indian Institute of Astrophysics, also joined Nandivada on the virtual tour conducted through a software - Stellarium.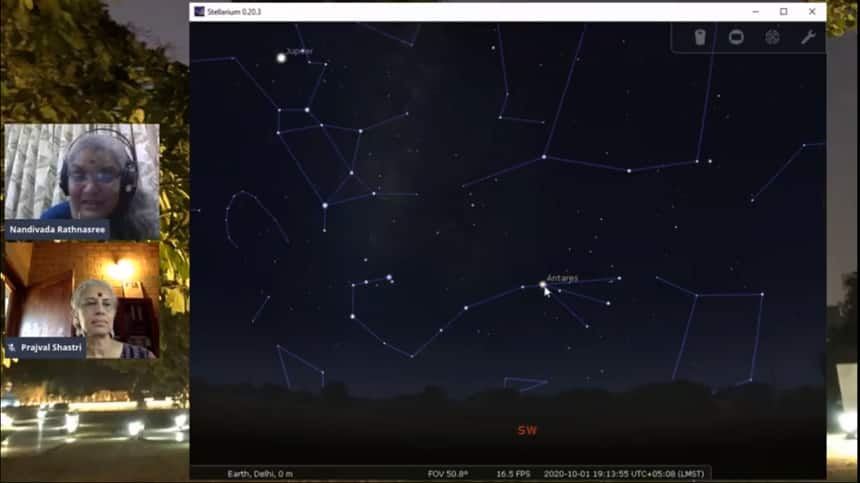 Star patterns
Writings and excerpts of Gandhi's interviews on astronomy were also presented to over 2,000 viewers who attended the virtual tour.
Locating stars
Gandhi, while convicted in Yerwada Jail, made several sky maps based on his observation, Nandivada explained.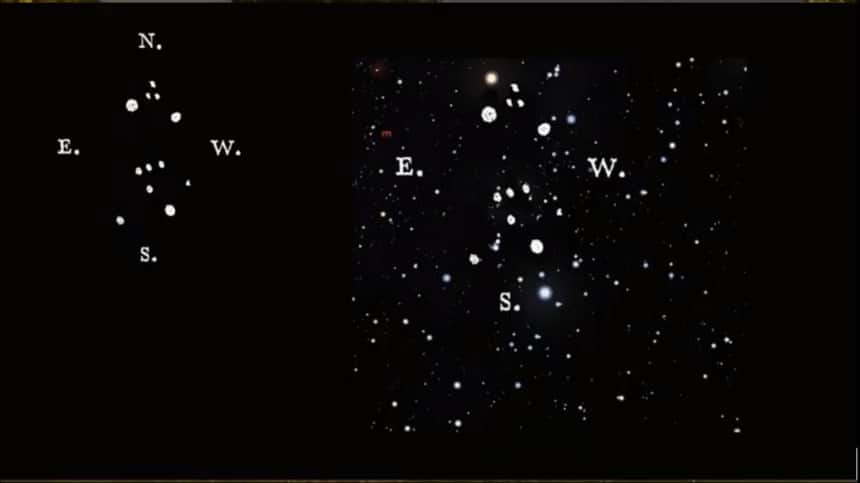 Gandhi's sky map (on the left)
Taking up questions from the viewers Nandivada and Shastri explained the habitability of moon and stars. The panel further discussed the various methods to locate particular stars and the "sky geography" that aids it.
Orion Nebula
Myths about the constellations were also discussed and how they help locate the stars. Location of a star based on their brightness was also discussed. In addition, the tour included an audio recording of "pulsar voice" or radio pulses that help in identifying a star.
The Crab Nebula, a supernova remnant found in the constellation of Taurus was discussed in-depth to explain the nature and formation of stars in general.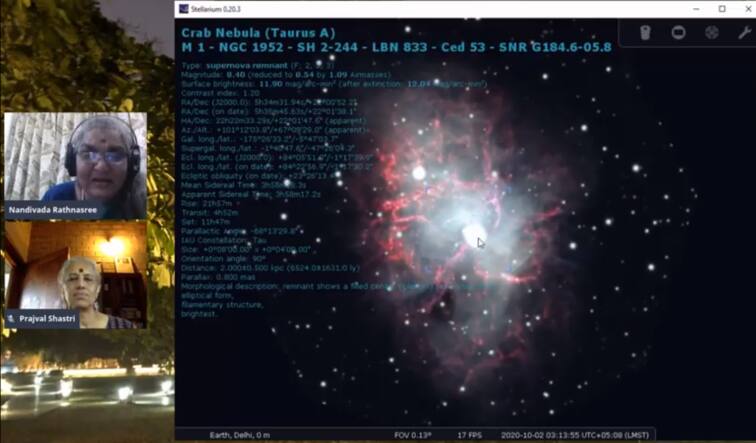 Crab Nebula -a supernova remnant
"We are following the footsteps of Gandhiji. He always asked the children of Ashram to look upon the stars as a peace-giving exercise. He encouraged them to draw up constellation sketches based on their observations," said Nandivada.
Also read:
Write to us at news@careers360.com
Stay updated with latest Education News