Gujarat university near COVID-19 hotspot to hold offline exams in June
Gujarat university near COVID-19 hotspot to hold offline exams in June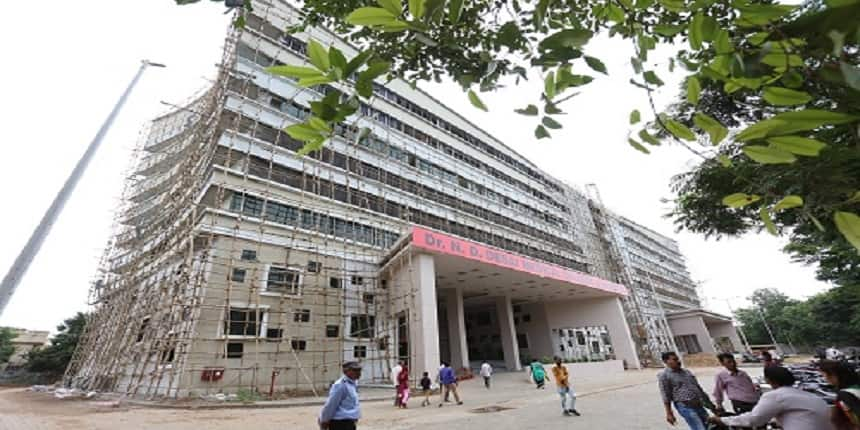 NEW DELHI: Gujarat is among the four states worst affected by the coronavirus pandemic and on June 11 alone, the state reported 513 fresh Covid-19 cases taking the total tally to 22,067. Its capital, Ahmedabad, is a coronavirus hotspot with 15,635 positive cases, 330 diagnosed on Thursday alone. In the midst of this situation, Dharmsinh Desai University (DDU) Naidad, located barely 50 kilometres from Ahmedabad, has announced semester examinations from June-end.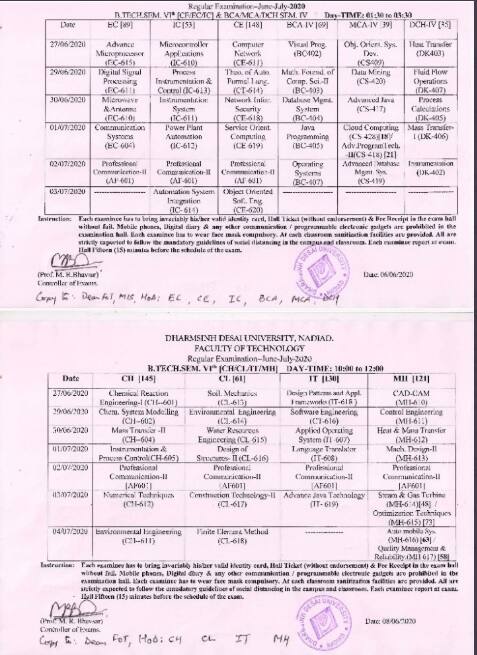 DDU Nadiad's semester examination date sheet says they will be conducted in the pen-and-paper mode from June 27. Many of students and teachers of the university unhappy with the decision. The students fear that they would get infected by the deadly coronavirus while going for the examination, while teachers are equally worried that conducting conventional examinations will be against the interests of both students and teachers.
Semester exams and COVID-19 hospital
Many of the university's students commuted from Ahmedabad and Vadodara daily. This was put on hold with the lockdown imposed in March. Now, with university announcing the dates of examinations, students worry they will have to commute again and through public transport, which is not safe.
"Going for exam is not possible for me as we live in Maninagar in Ahmedabad which is red zone and our area is one of the most infected areas," said Isha Oza (name changed), a third-year student of the university. She added that not only will her own life by at risk, she might even carry the virus and endanger other students.
Teachers are also concerned about the exam schedule as a COVID-19 dedicated hospital is part of the university. "The hospital of the same institution, which is adjacent to the college, is a COVID hospital for the district. Do they want to create Israel like situation in India?" asked a teacher.
UGC guidelines
The university also seems to be overlooking the guidelines issued by the University Grants Commission, for conducting examination, point out students. As per the guidelines universities have been asked to hold the terminal exam in July. UGC has also suggested institutions to evaluate students of intermediate semesters based on the marks obtained in the previous semester and internal assessment of the present and previous semester.
"The UGC has also suggested for examination in July, not in June and many of the universities have also exempted students of first and second year from semester examination, why is our university in so much hurry to conduct the exam?" asked Shivalik Gandhi (name changed), a fourth-semester student who will have to travel from Ahmedabad to the university to write the exams.
Also read:
Write to us at news@careers360.com.