HECI will have more teeth with backing of penal powers, says Yajulu Medury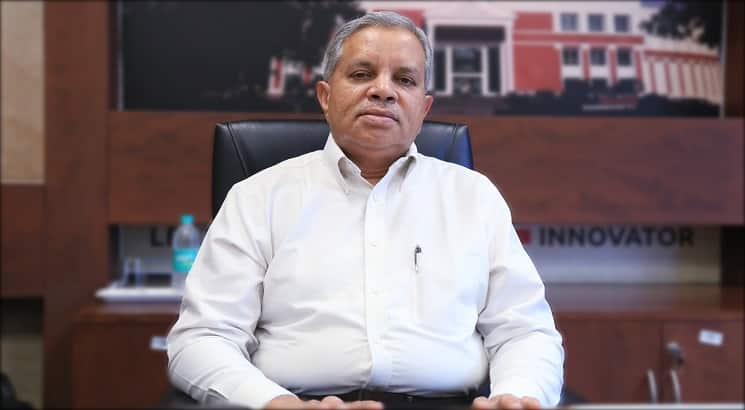 Dr. Yajulu Medury, Director, Mahindra Ecole Centrale writes on recent regulatory changes being brought in by the Government of India...
The more things change, the more they remain the same. This is so true in the context of the Draft Higher Education Commission of India Bill repealing the University Grants Commission.
The Higher Education Commission of India (Repeal of University Grants Commission Act) Act 2018 envisages the establishment of a new regulatory body that will regulate higher education in India. The larger objective of establishing the Higher Education Commission of India (HECI) is to empower the new commission to focus on promoting academic standards and excellence, while delinking the financing of higher education from the commission's mandate. This looks like a good effort on the part of the Centre to bring quality to the higher education sector.
The Higher Education Bill is expected to focus only on promoting quality and academic activity, while the Ministry of Human Resources Development (MHRD) will manage the funding part. According to Shri. Prakash Javadekar, Union Minister, MHRD, the grant disbursal to Universities and Colleges is now proposed to be under one entity which would work in a transparent, merit-based approach through an ICT enabled platform.
While it is commendable that the stated intent of HECI is to promote quality of academic instruction and maintenance of academic standards, it is also important to focus on what the real requirements of the Higher Education sector are.
HECI aims to provide for a comprehensive and holistic growth of higher education and research in a competitive global environment. The thrust area of the commission would be to downsize over-governance of institutions and for the first time, bring in disclosure-based regulatory regime with powers of enforcement of regulations. HECI will have more teeth with backing of penal powers to order closure of institutes that violate set norms.
The commission would also be able to impose fines and prosecute the offenders in higher education system as per procedures laid down under the Criminal Procedure Code including that of imprisonment for a term which may extend up to three years where necessary.
It is proposed that the HECI will set standards for opening and closure of institutes, provide greater flexibility, autonomy and lay standards for appointments to critical leadership positions at institutions across the spectrums and even for those falling under state laws.
But wasn't UGC responsible for all of these and more? Wasn't most of it, except for fines and usage of criminal procedure code, under the aegis of UGC as well? And wasn't the UGC structure more broad, and all-encompassing?
The focus should have been on bettering quality and thankfully, it is said that the new bill will lay down standards of teaching, assessment and research, curriculum development and teacher training. It will have the power to create new universities via a transparent process and to confer degree-granting powers to colleges and institutes. It will also provide for a credit based system for the award of degrees, rather than the current system of forcing students to repeat an entire year. Enforcing minimum educational quality standards will be a key mandate of the new bill.
Unfortunately the bill does not bring other regulatory bodies, including the AICTE and National Council for Teacher Education (NCTE) under its purview as was planned originally. Any regulator needs to recognise that the functioning of discipline-based regulatory bodies have a direct relationship to the functioning of higher education institutions in India. For example, All India Council for Technical Education (AICTE), Medical Council of India (MCI), Pharmacy Council of India (PCI) and several other professional regulatory bodies have a significant impact on the university system. And therefore, having multiple regulatory bodies will be counterproductive.
Governmental focus on quality is praiseworthy, but we need to put in place systems and modalities that ensure that a holistic approach to teaching is undertaken. The Higher Education bill should focus on not just setting up of new Universities and their closure, if they do not meet pre-set parameters.
Isn't it time that we put in place a policy that focuses on also rewarding the innovations put in place by the Universities? Shouldn't it be rewarding excellence as well as penalizing for not meeting standards?
Equal emphasis should be paid on curriculum, teaching methodology and research and there should be a system of benchmarking against the best available globally. Only then we will be able to become world-class and compete on an international scale.
---
Follow us for the latest education news on colleges and universities, admission, courses, exams, schools, research, NEP and education policies and more..
To get in touch, write to us at news@careers360.com.