"Homeland security case has hampered image of US as an education destination"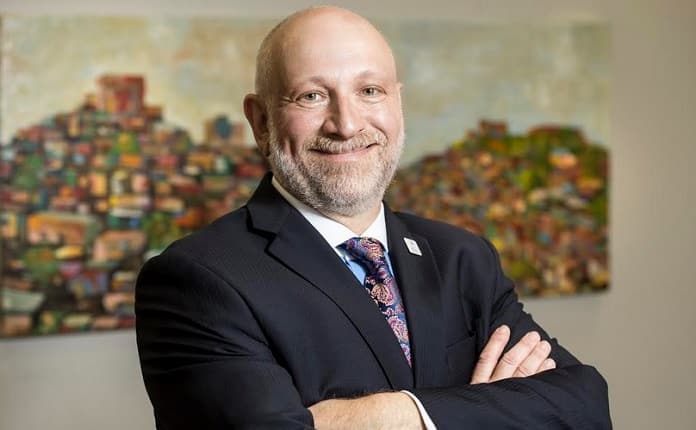 Dr. Ariel C Armony, Vice Provost, University of Pittsburgh speaking to Abhay Anand talks about the research opportunities offered by the University and what students need to keep in mind while planning for study in the United States of America...
4 min read
Mar 05, 2022
Q. Considering the recent Homeland securities case, is this hampering the image of US Universities? What should be done for both students and parents?
A. Yes, it is hampering. Students with their due diligence should be very particular when they apply for any university and considering the Homeland securities case, students and parents should know that they won't find incredible deals and quality of universities varies a lot. The bottom line is, don't look for something which looks very easy or cheap.
To add, we have formed a committee to expand the number of international students, the University of Pittsburgh particularly at the graduate level and we feel that India is a fantastic place from where we can recruit excellent students.
Q. The University of Pittsburgh has done lots of work in the area of research, do you look at collaborating with the Indian institution?
A. Yes, we are looking at specific areas of collaboration. One is Biomedical/ Bioengineering, in this field we are going to sign an agreement and develop some projects within IIT Hyderabad. Another area where we have a relationship and we sign an agreement is with Indian School of Business (ISB), Hyderabad, in that case, we are interested in collaboration that connects with the work we do at the University of Pittsburgh, which is Health Innovation, and the work they do in healthcare delivery. There are lots of things to learn, to experience, in India there is lots of knowledge in how to deliver healthcare and for us, it's a very interesting area and at the same time, we are really a world's powerhouse in terms of innovation in the healthcare sector. Another interesting area in healthcare which is healthcare management where we would like to collaborate. So, these are very important collaborations for us. We are also in the area looking for collaboration with TSCHE Telangana State Council of Higher Education for having a framework for deeper collaboration. These are some collaboration we are looking at.
Q. The institution you are talking about – IIT Hyderabad and ISB Hyderabad, both the institutions are known for their technical and management. Don't you think that the Institute of medical science or any other institute/hospital would be more appropriate for these kinds of programs?
A. We are also deepening collaboration with MediCiti, a healthcare provider for the rural population. So, this institute was founded and laid by a professor from India. Dr. B.S. Reddy, who is a professor of medical school and also with the University of Pittsburgh's medical centre. Now, these are kind of plans in terms of visit and we are also going to be talking to some key leaders in the private sector as now we are going to Mumbai where we have a lot of meetings with CEOs and leaders of some big tech companies, investment companies and looking at possibilities where they are looking at supporting or the collaboration we are planning with the institutions of India.
Q. This collaboration will be a joint degree or PhD kind of program in which researchers from India and Pittsburgh would be working on?
A. Not yet, that's a subsequent phase. First, the focus is on mobility, we are interested in faculty and student mobility, which is a very important element. The second is, we are interested in joint research projects and so there are different ways to fund these projects. In some cases, funding agencies in the United States are interested in finding projects for US Universities that work with international collaborators, and also there are funds in India that do the same, that's one of the ideas. When these collaborations start to bear fruit then we could be open to the possibility of joint degrees.
Q. The US has been among the most preferred higher education destination, off-late, Australia, Canada, New Zealand are emerging as big destinations. So, how do you look at this trend? What was the number of students going to your university from India?
A. From India, we have about 400 students. Most of them go to schools i.e. Engineering and Business. Talking about the trend, it is more with Australia and Canada and it's a bit of a complicated situation. Students need to look at the situation right now with long term vision as people are reacting too fast to a situation.
Another thing, the students need to consider is that when they go to a university it's not just getting a degree; you really should aspire to get much more than that. The University of Pittsburgh is in the top 5 in terms of funding from the international institute of health.
Therefore, it's important to earn a degree and understand the amount one is investing, one should get two things – one is network and the other is experiential learning.
Q. US Universities have been known for their Research and Innovation. The problem is the cost of education and the cost of living which makes students choose these destinations.
A. Yes, the special thing about the city of Pittsburgh is that the cost of living is lower than other parts of the United States which are an advantage. Also, the cost of education is why you should demand it more.
Q. What scholarship opportunities are the university offering to the students?
A. Students receive fellowships at the doctoral level which is competitive, and they participate in it. Being a large research university there are very large resources for that.
At the undergraduate level, we have started to offer scholarships to students which are only covering the expense portion. We are not offering a full-time scholarship, but we make sure that these scholarships carry with them a great deal of prestige for the students. What we are doing right now is to name these scholarships as global fellows of the University, which means that beyond the financial element they being global fellow opens up to a lot of opportunities that are exclusive to small groups of students around the world at the University.
There are opportunities where one requires financial support, for example - students who are willing to attend a conference the university from its various sources including University centre for International studies provide support for these kinds of activities.
Another aspect we have is the Innovation Institute, students who are willing to be an entrepreneur can also compete with the help of the institute. It offers a lot of support and training.
Q. Is there any particular number to the scholarships provided?
A. We are aiming at about 40 students from across the globe.
Q. Does university also help students in getting part-time jobs?
A. Within the university, the students study and once they complete their study they have an option to apply for optional practical training (OPT). The university does have a career services office where students could resort to getting a job.
In the US when you're a graduate you have that period of time where you only need that status to work anywhere and if that company seeks interest in you they process your H1B visa. So, that's an important element where OPT is an important period for students who look to stay in the United States for a longer period of time.
---
Follow us for the latest education news on colleges and universities, admission, courses, exams, schools, research, NEP and education policies and more..
To get in touch, write to us at news@careers360.com.