How transnational education can transform Indian higher education across borders
Transnational education can be useful for fostering direct connections and collaborations between higher education institutions of India and the UK.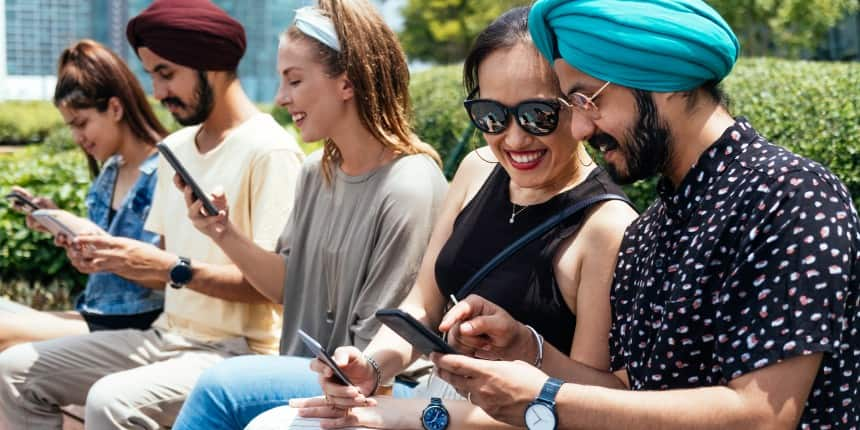 By British Council
Today India not only stands as one of the fastest growing economies in the world but also a hub for global talent from across sectors. India itself holds a significant advantage in terms of its demographic dividend with a sizable population of employable youth in the country. Over the next few years, it will be extremely important for India to find a way to equip and market its human capital in an increasingly challenging global professional workspace to be able to achieve its goal of becoming a $5 trillion economy. To make it possible, Indian sectors are working to expand access, raise educational standards and boost the numbers of young population in higher education, that is the gross enrolment ratio (GER), which, at 28%, still low by global standards.
The National Education Policy (NEP) of India, which was formalised in 2020, makes various recommendations to accomplish this goal, with a primary focus on enhancing the internationalisation of higher education. In recent years, India and the UK have collaborated extensively to encourage alliances and increase connections between institutions, students and professors in both countries.
In this age of a connected world, the education systems stand to gain with learnings from around the globe. Here, transnational education (TNE) can be a useful instrument for fostering direct connections and collaborations between higher education institutions (HEIs) of India and the UK. The NEP places a strong emphasis on internationalisation including TNE to facilitate student, teacher, and researcher mobility in both India and the UK. Most importantly, TNE collaborations with the UK can enable curriculums, trainings and knowledge partnerships that respond to upskilling at scale, improve employability of young graduates and create more opportunities for the youth to succeed overall.
TNE also offers significant advantages to students across both India and the UK. It has the potential to increase access, increase international mobility, raise educational exports, and strengthen teaching and research capabilities, in addition to assisting with capacity building and institutional development to increase the supply of higher education. Collaborations in TNE have the potential to have a significant influence on nearby communities and create sustainable ones. As it increases competitiveness and employability at scale, TNE can directly affect the economic development of the nation by focusing on knowledge transfer and capacity building.
The British Council research on TNE opportunities, investigates the scope, potential, challenges, and motivating factors between India and the UK. The study's worrying finding is that Indian pupils don't understand the various TNE models. Additionally, the students do not find distance and online learning from international higher education institutions appealing. Therefore, it is crucial that students and other education stakeholders completely comprehend what India and UK TNE implies in order for the students to realise its full potential in their academic careers.
It is crucial that leaders from the sector unite on one platform and plot the course for the benefit of the education sector in order to thoroughly analyse the report's conclusions and suggestions and to debate the future of higher education.
To that end, the British Council is hosting the Going Global Conference in Singapore from November 28 onwards, at which this report will be presented amongst several insightful discussions with experts from India, the UK and Asia Pacific. The Going Global Asia Pacific (GGC APAC) platform will bring together senior HEI executives and representatives of governmental organisations to understand and explore significant new collaborations between the region and the UK, including India. It will offer opportunity for discussion on common global issues and improve ties between the UK and APAC nations. Those looking to learn more about TNE opportunities and work toward the NEP's proposal to internationalise higher education must attend the conference online.
The conference will focus on different strategies for constructing a more just future for student and researcher mobility, new opportunities for inclusive approaches to mobility, as well as ways to deal with changes in mobility patterns in a post-pandemic society. These conversations will result in collaborations targeted at expanding global understanding about higher education systems.
GGC APAC offers the ideal knowledge-sharing forum for Indian education stakeholders in light of the objective and the growing significance of investigating cross-border cooperation in higher education. Having a better and more precise understanding of TNE is the key to improving international engagements in education.
To know more about the TNE opportunities, register here to attend the Going Global Conference APAC, and be a part of the APAC story of progression in education
Visit the Going Global website.
Disclaimer: This content was distributed by the British Council and has been published as part of Careers360's marketing initiative.
---
Follow us for the latest education news on colleges and universities, admission, courses, exams, schools, research, NEP and education policies and more..
To get in touch, write to us at news@careers360.com.
More From Careers360 Connect