'I learnt cooking from YouTube': Working from PGs during lockdown
'I learnt cooking from YouTube': Working from PGs during lockdown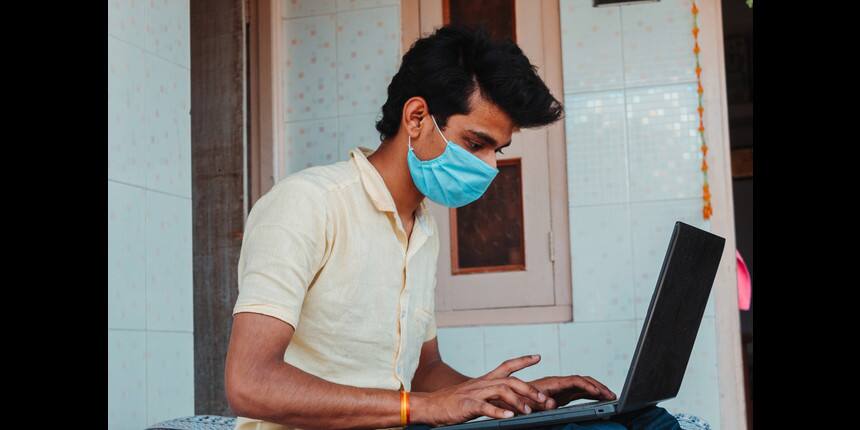 NEW DELHI: The lockdown extension has massively affected Anudisya Kar.
She is an information technology, or IT, consultant based in Pune, Maharashtra, and every type of work she does has multiplied thanks to the coronavirus pandemic and the lockdown.
Now that their teams are working from home, managers are more vigilant than ever. "In the office, we never worked for all nine hours. We took regular breaks but now managers call up for the slightest delays. It becomes overwhelming sometimes," she said. And it does not help that home happens to be a paying-guest accommodation.
She has never had to worry about meals but the coronavirus outbreak has compelled her to take extra precautions. "Our PG provides food but it is brought from outside," she said. "I do not know how healthy it would be, so, my roommate and I decided to start cooking. Cooking three times a day takes up a lot of time."
Many PGs offer little more than a bed and storage as furniture. This was enough when the offices were open but not anymore. "At my PG, I do not have a chair or table. I have to sit on the bed and work the entire shift," said Atesam Ahammad, another IT consultant from Pune. "I have started developing back pain due to the wrong posture."
Working from home presents a range of challenges when the home is a paying guest accommodation or a crowded shared flat.
Cooking and work
Atesam Ahammad had to gear up and learn cooking to survive in the lockdown. "I did not have cooking utensils and other essentials to cook food. I had to buy everything right before the lockdown," he said.
Like Kar's PG, Ahammad's has a "mess facility" too. But he could not be sure the food is prepared in hygienic conditions and was too was hesitant to eat anything that was not prepared before him. So he turned to YouTube. "I learnt cooking by watching YouTube videos," laughed Ahammad. "I started cooking for myself."
Having to do their own cooking has added to their work pressure that has only intensified during the lockdown. The line between work leisure has begun to fade away.
"My sleeping pattern is messed up. The work often extends one or two hours extra and I end up sleeping late at night. I have skipped meals because of it," said Ahammad.
Panic during pandemic
Living away from home and in one of the worst-hit states has also added to the stress. Minor health problems trigger anxiety. "I regret not going home," said Kar. "I am taking care of myself and even if there are mild changes in my temperature, I freak out. At home, I would have been much more at peace."As on Wednesday, April 22, Maharashtra alone had 5218 cases of coronavirus infections, the highest in the country so far.
But others chose to remain where they were to keep their families safe. Even as her friends were leaving Delhi, Anjali, who does not use her last name, decided to stay on in her PG to ensure her family's safety. "I do not want to expose my family to the disease. What if I carry the virus while travelling and end up infecting them," she said.
With no friends around, the loneliness has severely affected her work life. "Working all alone with no to talk to has made it difficult for me," said a dispirited Anjali. "I work in sales and marketing. There are days when you feel dejected and low and friends help in such situations."
Also read:
If you want to share your experience at work, write to us at theworkplace@careers360.com. To know more about The Workplace itself, here's a handy note: Let's talk work…

---
Follow us for the latest education news on colleges and universities, admission, courses, exams, schools, research, NEP and education policies and more..
To get in touch, write to us at news@careers360.com.