IBPS RRB Mock Test 2021: Know benefits and other guidelines
IBPS RRB Mock Test 2021: Know benefits and other guidelines
The Institute of Banking Personnel Selection had released the IBPS RRB 2021 mock test with an aim to acclimatize the candidates about the exam pattern. Also candidates can check the benefits of the mock test.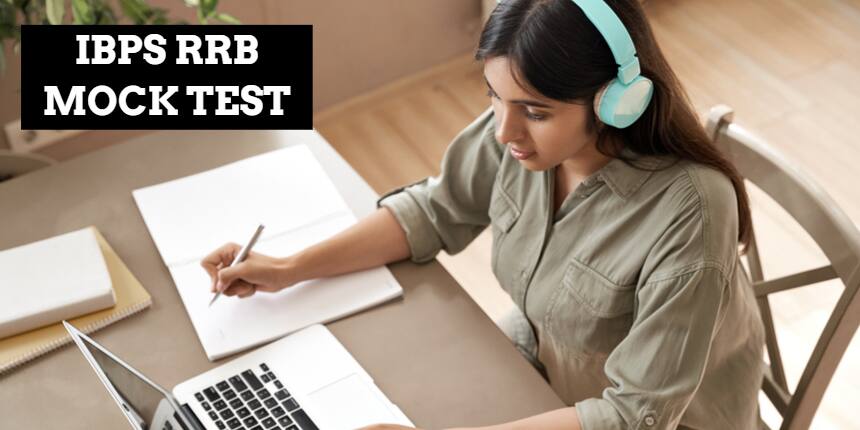 NEW DELHI: The Institute of Banking Selection has provided the IBPS RRB mock test 2021 for all the candidates in online mode on the official website. The objective of the online mock test of IBPS RRB 2021 is to help the candidates become acquainted with the first and how to answer the questions in the computer based test.
It is pertinent for the candidates to take the IBPS RRB Mock test since it will help them know how to navigate between different sections, learn how to manage the time and answer the questions as well.
IBPS RRB 2021 Mock Test - Know advantages
Navigation between the sections - Candidates should try to take the IBPS RRB Mock test as it will help them to know how to navigate between different sections. Also this will enable them to know from the colours of different symbols that are displayed about the status of each question such as whether they have answered, left it unanswered or marked it for review. After answering the questions in IBPS RRB mock test, candidates will have to click on the save and next tab .
Time Management - One of the most important benefits of the IBPS RRB Mock test is that it will assista the candidates in time management on the day of the exam. By gauging the overall difficulty level of the questions and the type of questions that are likely to be asked in the entrance test, candidates will know exactly how much time they need to spend on each question.
Fix the common mistakes - While taking the IBPS RRB Mock Test 2021, candidates can identify the common mistakes that they are making while answering the questions. By identifying such mistakes and rectifying them at the earliest, candidates will be able to answer the questions on the day of the IBPS RRB exam without much difficulty.
Write to us at news@careers360.com.
Join our Telegram Channel here.