IFIM Business School launches India's first AACSB accredited BBA Programme at its Mumbai campus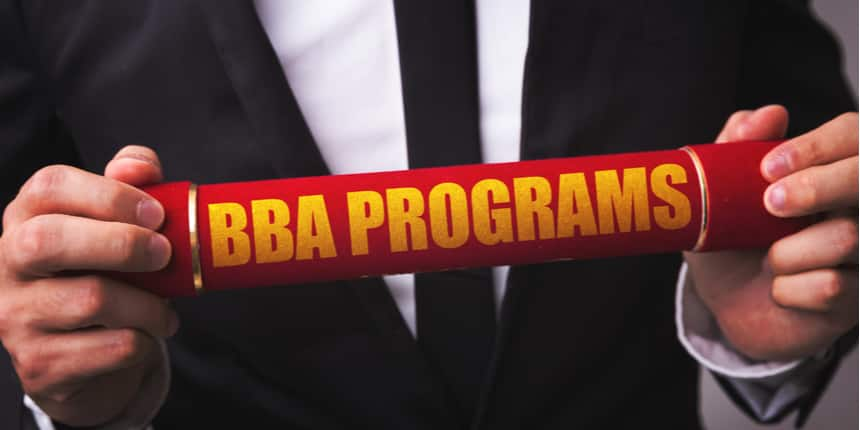 NEW DELHI, APRIL 27, 2019: IFIM Business School, Bangalore, one of India's top six AACSB accredited business schools, announced the launch of a Bachelor of Business Administration (BBA) programme at its new campus in Greater Mumbai. The first batch of the programme will commence in September 2019. Beginning in IFIM Business School's Silver Jubilee year, this is the first BBA programme by any top-ranked AACSB accredited school in the country.
Objective of the programme
The programme has been carefully envisioned and crafted with an objective of grooming 'T' shaped professionals who are employable right after BBA, are skilled for the Industry 4.0 needs, and are lifelong learners.
About The Curriculum and the Programme
The curriculum of the fully residential BBA programme is crafted in order to cater to the Industry 4.0 needs while also integrating Liberal Arts (General Education) streams aligned to the curriculum of the US universities.
The programme will be delivered at IFIM Business School's new 17 acres Greater Mumbai (Karjat) campus, having a 1, 70, 000 square feet state of art infrastructure including a world-class sports complex with a wide range of sports like Shooting Range, Squash, Tennis, Basketball, Swimming, etc, located in a lush green setting surrounded by picturesque hills. The campus is well connected to Mumbai, the commercial capital of the country.
Firsts Credited to IFIM Business School Programme
The only BBA programme in the country to have pathways to a graduate (Bachelor's) qualification at an international partner school.
2+2 Pathway (Two years at IFIM and two years at international school)
State University of New York (SUNY), USA
3+1 Pathway (Three years at IFIM and one year at international school)
The University of Texas at Arlington, USA
Virginia Commonwealth University, USA
University of Wollongong, Australia
Paris School of Business, France
The only BBA programme in the country to offer super-specialisation in the next-gen areas (e.g. Big Data Analytics and Blockchain, MarTech, Financial Analysis and Technology, Digital Transformation and Robotic Process Automation), in collaboration with international partner schools (McCombs School of Business at the University of Texas at Austin, Darden School of Business at the University of Virginia, Virginia Commonwealth University (VCU) School of Business, and ESCP London).
Campus placements right after BBA
Availability of the application form and selection process
Applications for the above BBA programme begin in the first week of May 2019. The eligibility for applying to the programme is at least 70% (or equivalent CGPA) marks in 10+2 (or equivalent) examination and the selection process comprises the following:
1. Letter of Recommendation (LOR) – Two reference letters from School Faculty/Principal.
2. Statement of Purpose (SOP) – The SOP is an essay about the candidate, her/his academic performance and extracurricular activities.
3. Critical and Innovative Thinking (CIT) – A written aptitude test for critical and innovative thinking.
4. Personal Interview (PI) – A personal interview for assessing the value fit of the candidate with the institute.
5. Merit List – Will be a function of the above plus an aspirant's academic performance, participation in extra-curricular and co-curricular activities.
Commenting on the launch of BBA, the Director of IFIM Business School, Dr Atish Chattopadhyay said, "The MBA degree thrived in India because the undergraduate qualifications failed to produce employable graduates (barring a handful of the institutes), and MBA became a gateway to the first job, especially after the liberalisation of the Indian economy. It is in sharp contrast with the developed economies, where an MBA cohort predominantly consists of experienced professionals being groomed for a general management role. In India, MBA has almost become a required qualification post one's engineering or commerce degrees for an entry into a professional career. Through our BBA programme, we intend to make the graduates ready for the industry right after the bachelor's qualification and eliminate the need for doing an MBA immediately. To me, those who could not make it to a top engineering school like IITs, it makes a lot of sense to pursue this BBA, which saves three years of their time and acts as a gateway to a professional career. I say this with a great level of confidence having led the IFIM-NHRDN study of Industry 4.0 needs and our curriculum being acknowledged and appreciated by the global academic fraternity including at the recent ICAM 2019 of AACSB at Edinburgh."
Stay updated with latest Education News
More From Team Careers360