IIT Madras researchers help improve Irrawady dolphin population in Chilika lake
IIT Madras researchers help improve Irrawady dolphin population in Chilika lake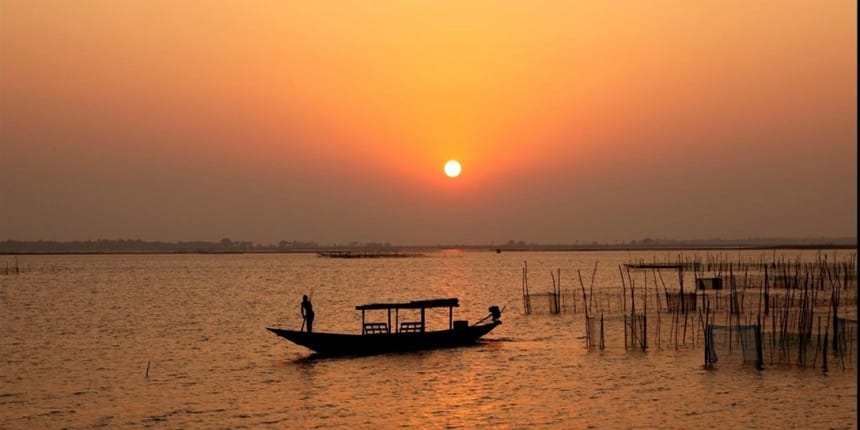 NEW DELHI: Researchers from the Indian Institute of Technology (IIT) Madras have helped in the restoration of Chilika lake ecosystem and improve its biodiversity, once marked in the threatened list (Montreux record). The restoration has increased population of fish several folds thus impacting the lives of thousands of fishermen living around.
The restoration work on the Chilika lagoon which is over 4,000 years old and spread over the districts of Puri, Khurda and Ganjam in Odisha has helped in increasing fish production by seven times also increasing the population of highly threatened Irrawaddy dolphins.
Restoration of lake
The researchers conducted geotechnical, hydraulic and satellite imagery studies and developed a dredging methodology with minimum impact on the lake ecosystem to trace the root cause of degradation. As per a release issued by the institute, the hydrodynamic regime of the lagoon was affected due to shifting of the mouth towards the northeast and subsequent reduction of seawater into the lake. Consequently, the ecology, biodiversity and economy of the area were also affected. The present study deals with the intervention carried out in October 2000 to open the mouth 18 km south of the shifted mouth.
The intervention of IIT Madras and researchers from other institutions has also benefited over 200,000 fishermen living in 132 villages surrounding the lake, as it has "resulted in a seven-fold increase of fish catch and tourists to co-exist with the lake ecosystem with minimal disturbance to the environment."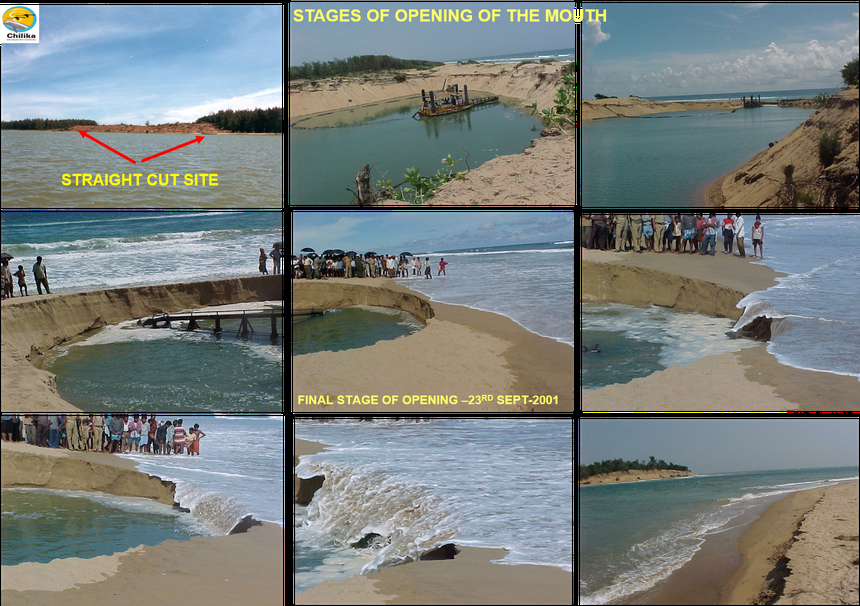 The highly productive ecosystem of the lake supports the livelihood for fishermen and also acts as drainage for Mahanadi river basin. The lake was in a degraded condition and included in the threatened list (Montreux Record) by Ramsar Convention in 1993. This warranted urgent action for restoration of the lake. "Due to the successful restoration, the lake was removed from the threatened list (Montreux record) 1st from Asia. Chilika Development Authority also received the Ramsar Wetland Conservation Award and Evian special prize 2002 for outstanding achievement," said IIT Madras in a statement.
The IIT Madras statement says that due to the interventions,"the fish production increased sevenfold and the population of highly threatened Irrawaddy dolphin increased. The enhancement of fishery resources and the increase of population of Irrawaddy dolphin promoted ecotourism which immensely benefitted the local fishers".

Highlighting the outcomes of this project, R. Sundaravadivelu, department of ocean engineering, IIT Madras, who spearheaded the project, said: "The Chilika Lake was restored with a cost of Rs.10 crores by opening the mouth and other related works in six months' time which has resulted in fish catch worth Rs100 crore and revenue of Rs 35 crore due to tourism every year."
The Chilika Lake Authority has developed an ecosystem health report card. Periodical monitoring of salinity, fish and dolphin, freshwater weeds, birds and other biological parameters are being carried out by an advisory committee chaired by Sushanta Kumar Nanda (chief executive chilika development authority), in which IIT Madras is an active member.
Also read:
Write to us at news@careers360.com
More From Team Careers360