IIT Roorkee's research will make driving safe in foggy conditions
IIT Roorkee's research will make driving safe in foggy conditions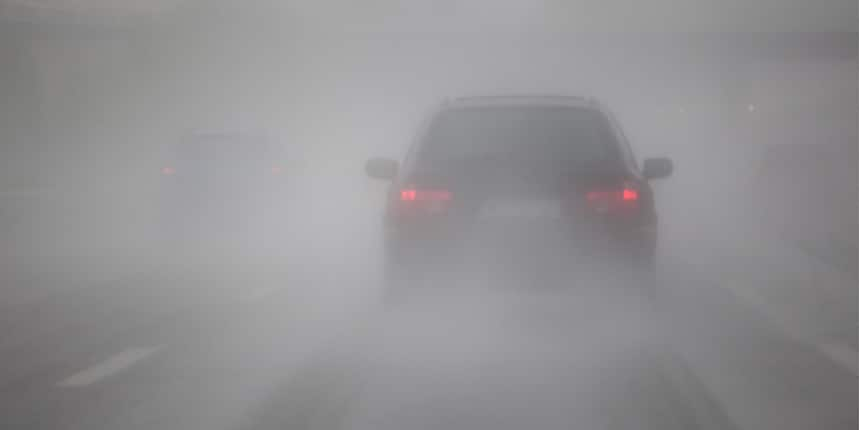 NEW DELHI: Researchers at Indian Institute of Technology Roorkee, or IIT Roorkee, have developed a system which will make driving safe during foggy conditions by lowering the risks of accidents.
The system is designed to attain high performance while reducing the power and memory requirements. The system produces a clear image from the input, foggy frames, to give better visibility, an official statement from IIT Roorkee said.
The presence of fog decreases visibility which makes it dangerous weather to drive. Accidents that occur in foggy conditions claim thousands of lives every year.
Research method
Researchers used several foggy datasets containing a variety of fogs ranging from light to dense. They used an approach suitable for high-speed parallel hardwares. They also used flicker reduction techniques to ensure consistency in video frames.
"The objective of this research was to design a system for real-time defogging that produces a clear image stream from the input foggy frames," said Brajesh Kumar Kaushik of the Department of Electronics and Communication, IIT Roorkee, who led the research team.
The other members of the research team were Balasubramanian Raman of the Department of Computer Science and Rahul Kumar, Department of Electronics and Communication.
"The collision of vehicles due to poor visibility caused by fog leads to numerous fatalities annually. This advanced defogging system will aid drivers by providing real-time information and minimize the risks of road and train mishaps due to fog," Ajit K Chaturvedi, Director, IIT Roorkee, said in the statement.
The research findings have been published in the journal, IEEE Transactions on Intelligent Transportation Systems.
The team is also working on prototyping and commercializing the technology.
Also read
IIT Guwahati introduces MS (Research) in E-mobility
IIT Hyderabad researches on making biofuels part of mainstream fuel
Write to us at news@careers360.com
More From Team Careers360