Institutions no longer require MEA clearance for online conferences
Institutions no longer require MEA clearance for online conferences
'Political clearance[s] for international conferences/seminars/training...due to the COVID-19 pandemic are no longer applicable': MEA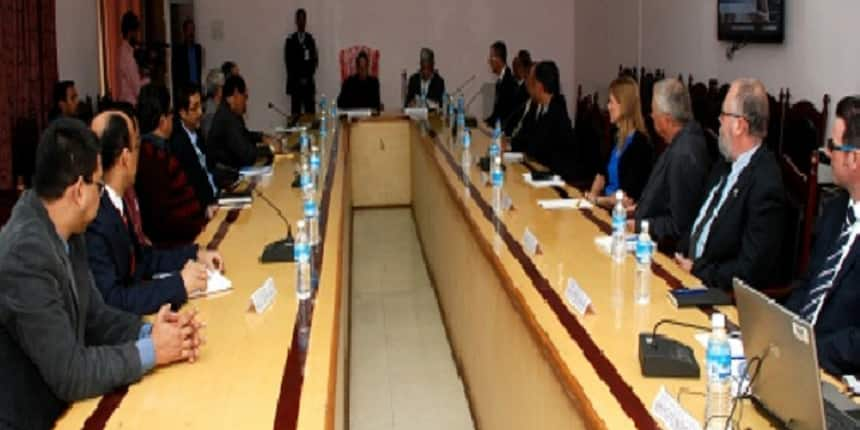 NEW DELHI: The Ministry of External Affairs has withdrawn a controversial directive which required academics to seek MEA permission for holding international conferences and seminars online.
Earlier last month the ministry of education, based on a letter sent by the MEA, directed all higher education institutions to seek the approval of the secretary of the respective ministry before organising any online or virtual international conferences, seminars or training. This was widely criticised by the academic community and, according to The Wire, science academies wrote to the education ministry complaining about it.
Going back on its original directive, the MEA issued fresh guidelines on February 24 saying "political clearance for international conferences/seminars/training, etc due to the Covid-19 pandemic are no longer applicable".
"All such events will, however, continue to be governed by the same rules and regulations that were applicable to political clearances before the Covid-19 pandemic," adds the circular.

MEA restrictions on online conferences
In its previous circular, it also asked to seek approval for the list of participants invited to the event. The past circular read: "The permission will only be given if the subject matter of the online event is not related to the security of the state, the India border, the Northeast, Union territories of Jammu and Kashmir and Ladakh, or any other issue, which is related to India's internal matters. If the subject matter is related to any of these topics, the case must be referred to the Ministry of External Affairs (MEA)."
The circular was applicable to ministries, departments, public sector undertakings, central educational institutions, public-funded universities, or an organisation owned and controlled by any government authority.
Write to us at news@careers360.com.