Integral University commences application process for B.Tech 2020 admissions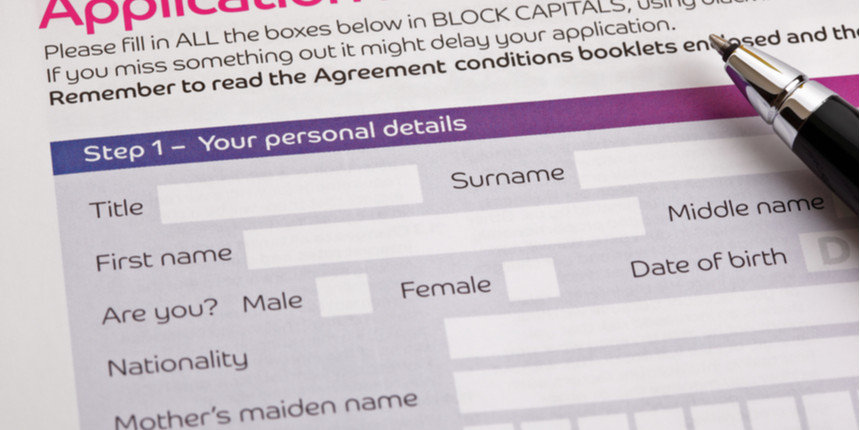 Compare Colleges
College Comparison based on Courses, Placement, Rank, Fee
Integral University has released the online and offline application for B.Tech 2020 admissions. Candidates can now access the application form to participate in the admission procedure. Before the application process, the candidates are advised to check the specified eligibility criteria. Candidates will have to attempt Integral University Entrance Test (IUET) 2020 for admissions. However, those candidates who have qualified national or state level along with other major engineering entrance examinations will be eligible for direct admissions. The merit of the candidates will be checked for allotment into Integral University.
Eligibility Criteria
Candidates are advised to check the eligibility criteria before starting the application process. The various conditions that the candidates are required to meet will constitute the eligibility criteria. If the candidates are not able to meet the criteria, then they will be disqualified from the admission process.
All candidates should have completed 10+2 or equivalent examination.

If the candidates had studied Physics, Mathematics and one subject out of Chemistry/Biotechnology/Computer Science or Physics, Chemistry and one subject out of Mathematics/Biology/Biotechnology then they should have secured 45%.

However, if the candidates had studied Physics, Mathematics, English and (Chemistry/Biology/Biotechnology), then they should have scored 50% marks.
Application Process
The authorities have released the application form for B.Tech 2020 admissions into Integral University in both online and offline mode. It is important for the candidates to submit the filled application form, otherwise they will not be able to participate in the admission procedure.
Process to fill online application form:
Candidates have to register at admission.iul.ac.in

The registered email ID has to be verified by clicking on the sent link.

After filling out the required details, the application form has to be submitted.

The fee payment has to be done to complete the application process.
Steps to fill offline application form:
Firstly, the candidates will have to download the application form and fill it out.

A demand draft of Rs. 1000 has to be drawn in favour of 'Treasurer, integral University' and payable at Lucknow.

The filled application form has to be submitted along with the demand draft by post or hand to the following address:
The Directorate of Admission & Academics,
Integral University, Dasauli, P.O. BAS-HA,
Kursi Road, Lucknow - 226026 (INDIA), PH.: +91,9335177775
Admission Procedure
Registered candidates will have to attempt the entrance exam known as IUET 2020 which will be held in online mode at the University campus. The test will be 90 minutes long and will consist of multiple choice questions. Candidates will be able to attempt the test every Monday from 10 AM to 11:30 PM.

Those candidates who have qualified JEE Main/JEE Advanced/UPSEE/AMUEEE/Uni-GAUGE/State level entrance examination across Indian and entrance exams conducted by the prominent Universities will be given direct admissions.

Admissions will be done on the basis of merit.
Offered Programmes and Fees
| | | |
| --- | --- | --- |
| Programme Name | Duration | Fees |
| Bachelor of Technology Electronics & Communication Engineering | 4 Yr. | Rs.125,000 |
| Bachelor of Technology Electronics Engineering (Communication & Information System.) | 4 Yr. | Rs.80000 |
| Bachelor of Technology Electronics Engineering (Solar Photovoltaic Engineering) | 4 Yr. | Rs.80000 |
| | 4 Yr. | Rs.140,000 |
| Bachelor of Technology Computer Science & Engineering (Cloud Technology & Information Security) in association with I Nurture | 4 Yr. | Rs.150,000/- |
| Bachelor of Technology Computer Science & Engineering (Cloud Computing and Artificial Intelligence) in association with IBM ‎. | 4 Yr. | Rs.175000 |
| Bachelor of Technology Computer Science & Engineering (Data Science and Artificial Intelligence) in association with IBM ‎. | 4 Yr. | Rs.175000 |
| | 4 Yr. | Rs.125,000/- |
| Bachelor of Technology Electrical Engineering (Electric Vehicle and Smart Grid) ‎. | 4 Yr. | Rs.80000 |
| | 4Yr. | Rs.140,000/- |
| Bachelor of Technology Mechanical Engineering (Mechatronics) ‎. | 4 Yr. | Rs.170000 |
| | 4Yr. | Rs.140,000/- |
| Bachelor of Technology Biotechnology | 4 Yr. | Rs.125,000/- |
| Bachelor of Technology Food Technology | 4 Yr. | Rs.85,000/- |
| | 4 Yr. | Rs.1,00,000 |
| Dual Degree Bachelor of Technology - Master of Technology Electronics Circuits and Systems Engineering ‎. | 5 Yr. | Rs.125,000 |
| Dual Degree Bachelor of Technology - Master of Technology Renewable Energy Technology ‎. | 5 Yr. | Rs.125,000 |
| Dual Degree Bachelor of Technology - Master of Technology (Computer Sc. & Engineering) | 5 Yr. | Rs.140,000 |
| Dual Degree Bachelor of Technology - Master of Technology (Power System and Drive Engineering) ‎. | 5 Yr. | Rs.125,000 |
| Dual Degree Bachelor of Technology - Master of Technology (Power System Engineering) ‎. | 5 Yr. | Rs.125,000 |
| Dual Degree Bachelor of Technology - Master of Technology (Instrumentation and Control Engineering) | 5 Yr. | Rs.125,000 |
| Dual Degree Bachelor of Technology - Master of Technology (Production and Industrial Engineering) | 5 Yr. | Rs.140,000 |
| Dual Degree Bachelor of Technology - Master of Technology (Machine Design) ‎. | 5 Yr. | Rs.140,000 |
| Dual Degree Bachelor of Technology - Master of Technology (Construction Technology & Management) | 5 Yr. | Rs.140,000 |
| Dual Degree Bachelor of Technology - Master of Technology (Environmental Engineering) | 5 Yr. | Rs.140,000 |
| Dual Degree Bachelor of Technology - Master of Technology Structural Engineering | 5 Yr. | Rs.140,000 |
| Dual Degree Bachelor of Technology - Master of Technology Biotechnology | 5 Yr. | Rs.125000 |
| Dual Degree Bachelor of Technology - Master of Technology Food Technology | 5 Yr. | Rs.85,000 |
| Dual Degree Bachelor of Technology - Master of Technology Solar Photovoltaic Engineering ‎. | 5 Yr. | Rs.80000 |
| Bachelor of Technology (Electronics & Communication Engineering) (Lateral Entry) For Diploma Holders / Bachelor of Science Graduates | 3 Yr. | Rs.125,000 |
| Bachelor of Technology (Computer Science & Engineering)(Lateral Entry) For Diploma Holders / Bachelor of Science Graduates | 3 Yr. | Rs.140,000 |
| Bachelor of Technology Computer Science & Engineering (Cloud Technology & Information System)(Lateral Entry) For Diploma Holders / Bachelor of Science Graduates | 3 Yr. | Rs.150000 |
| Bachelor of Technology (Electrical Engineering) (Lateral Entry) For Diploma Holders / Bachelor of Science Graduates | 3 Yr. | Rs.125,000 |
| Bachelor of Technology (Electrical Engineering) Lateral Entry Evening Classes | 3 Yr. | Rs.125,000/- |
| Bachelor of Technology (Mechanical Engineering)(Lateral Entry) For Diploma Holders / Bachelor of Science Graduates | 3 Yr. | Rs.140,000 |
| Bachelor of Technology (Mechanical Engineering)(Lateral Entry) Evening ‎. | 3 Yr. | Rs.125000 |
| Bachelor of Technology (Civil Engineering)(Lateral Entry) For Diploma Holders / Bachelor of Science Graduates | 3 Yr. | Rs.140,000 |
| Bachelor of Technology (Civil Engineering) Lateral Entry Evening Classes | 3 Yr. | Rs.125,000/- |
| Bachelor of Technology (Biotechnology)(Lateral Entry) For Diploma Holders / Bachelor of Science Graduates | 3 Yr. | Rs.125,000 |
| Bachelor of Technology (Food Technology)(Lateral Entry) For Diploma Holders / Bachelor of Science Graduates | 3 Yr. | Rs.85,000 |
| Bachelor of Technology (Biomedical Engineering)(Lateral Entry) For Diploma Holders / Bachelor of Science Graduates | 3 Yr. | Rs.100,000 |
Contact Details
Directorate of Admissions & Counselling
Kursi Road, Lucknow-226026 (U.P.) INDIA
Email : admission@iul.ac.in
Web : www.iul.ac.in
Stay updated with latest Education News