ISRO Launched 'Young Scientist Programme 2020' for Budding School Children; Apply now
ISRO Launched 'Young Scientist Programme 2020' for Budding School Children; Apply now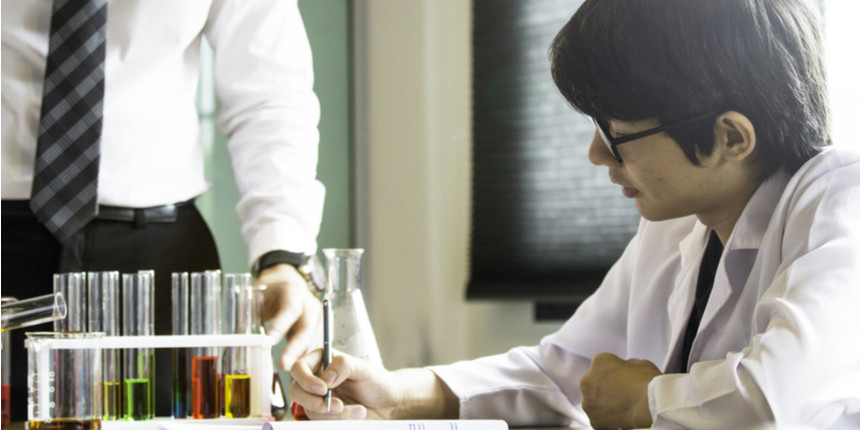 NEW DELHI: Indian Space Research Organisation (ISRO) launched the 'Young Scientist Programme' from the year 2019 for the school students. This year, the second session of this programme is all set to be conducted in May 2020. This programme is also known as the 'Yuva Vigyani Karyakram' or YUVIKA. The idea is to impart the basic knowledge of space to younger students as they are the future of the country. Students who are currently studying in Class 9 and fulfil the eligibility criteria of YUVIKA can apply online for this programme.
Purpose:
The main purpose of this programme is to infuse the awareness of Space activities in the younger ones and to encourage them to take up the same.

In addition to this, YUVIKA also revolves around instilling the essential knowledge on Space Technology, Space Science and Space Applications.
Perks of joining ISRO YUVIKA Programme 2020:
The duration of this programme is for two weeks during summer breaks (May 11-22, 2020).

Interestingly, this session will include invited talks, facility and lab visits, exclusive sessions for discussions with experts, experience sharing by the eminent scientists, practical and feedback sessions.

The fare of student's lodging, travel and accommodation will be financed by ISRO.

II AC fare will also be provided to one guardian/parent for drop and pick up of a selected student from the reporting centre.
ISRO YUVIKA Programme 2020 Eligibility:
Students who are currently studying in Class 9 in the session 2019-20 are eligible to apply for this programme. Students of India including OCI (Overseas Citizens of India) candidates can apply for this programme.
ISRO YUVIKA Programme 2020 Selection Process:
A total of 3 students each from each state/UT will be shortlisted to participate in ISRO YUVIKA covering CBSE, ICSE and State board syllabus. It needs to be noted that 5 additional seats will be reserved for OCI candidates across India. Students will be selected on the basis of their academic performance and extracurricular activities in Class VIII.
Go through this table to know the weightage criteria of YUVIKA: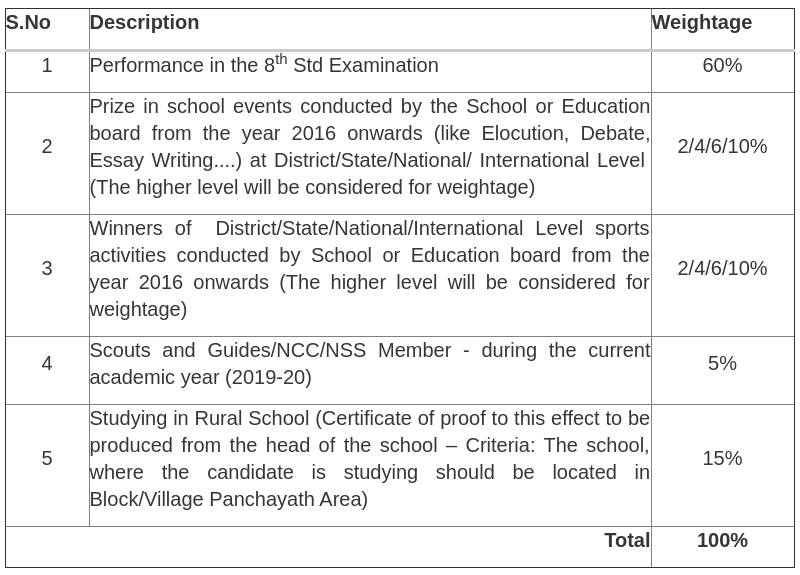 How to Apply for ISRO YUVIKA Programme 2020?
Students who are interested can register online through the official website of ISRO, www.isro.gov.in

The registration for YUVIKA has been started from February 3, 2020 (2:00 p.m) and will continue until February 24, 2020 (6:00 p.m).

The list of the provisionally selected students from each state will be released on March 2, 2020.

The selected students will be requested to upload the attested copies of the required certificates on or before March 23, 2020.

After the complete verifying process of the relevant documents and certificates, the final merit list will be announced on March 30, 2020.
YUVIKA will be conducted at 4 centres of ISRO. The selected students will be required to report to any of the ISRO/DOS centres located at Ahmedabad, Shillong, Bangalore, and Thiruvananthapuram.
Stay updated with latest Education News
More From Saumya.Srivastava