JEE Main 2021 session 4 exam: Mistakes to avoid
JEE Main 2021 session 4 exam: Mistakes to avoid
NTA is conducting the 4th phase of JEE Main 2021 exam as a computer-based test. Check mistakes to avoid during the JEE Main 2021 exam here.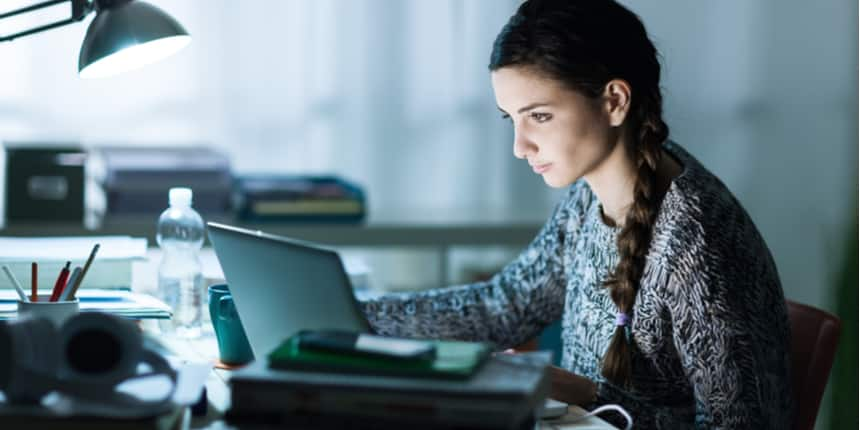 New Delhi: The first two days of JEE Main 2021 session 4 exams were successfully conducted by the National Testing Agency (NTA). The remaining JEE Main 2021 4th session exams will be conducted online on August 31, September 1 and 2, 2021.
Recommended: USE JEE Main College Predictor & make your college preference list for JoSAA Choice filling process. Click Here 
Latest: Apply to these TOP institutions with your JEE Main score - Check List here  
Candidates who are appearing on any of the remaining days of the exam can check mistakes to avoid while appearing for the JEE Main 2021 4th attempt exam. They can check the JEE Main 2021 last minute tips and exam day guidelines.
JEE Main 2021 dates
Events

Dates

JEE Main 2021 exam date

August 26 and 27, 2021 (concluded)

August 31 and September 1 and 2, 2021
JEE Main 2021: Mistakes to avoid during exam
Candidates should remember that writing the JEE Main 2021 exam requires complete focus even though they are under pressure to perform well within a limited time. Candidates need to firstly find out how and where they are making mistakes during the exam.
Don't stick at a question - Candidates are advised to not spend much time confirming the answer by solving the same question again and again. Try to solve it and move on to another question. Do not get stuck with one question as you won't be able to complete the JEE Main 2021 exam on time. Also, do not try to solve the questions from the topic that you haven't read properly.
Not reading questions - Students should note that they need to read the question thoroughly before answering. They need to understand the details given that question properly.
Lack of confidence - Candidates get so stressed and nervous about their JEE Main 2021 exam that they become less confident. Therefore, it is important to boost your confidence while preparing for the engineering entrance examination.
Lack of strategy - Students don't make a proper strategy to attempt the JEE paper and which results in unattempted questions and poor time management. It is advisable to have a proper strategy to attempt the paper.
Lack of sleep - The night before the JEE Main 2021, students often do not sleep well due to stress. Lack of sleep can lead to stress which could impact their performance in the JEE main 2021 exam.
Write to us at news@careers360.com.