Kerala Government aims to create 20 lakh jobs for youth in next 5 years
Kerala Government aims to create 20 lakh jobs for youth in next 5 years
Kerala CM Pinarayi Vijayan said the mission will train youth in areas that have jobs, such as data analytics and artificial intelligence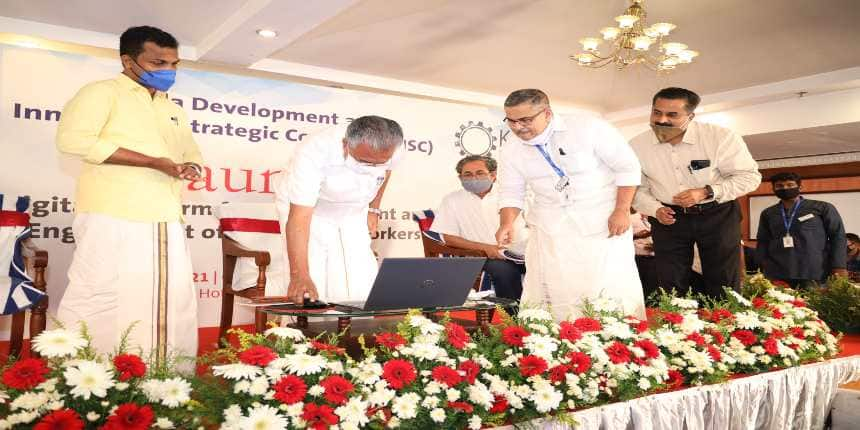 NEW DELHI: To equip the state's youth with "updated skills", the Kerala Government launched 'Kerala Knowledge Mission' and a dedicated digital platform on Tuesday.
Kerala Development and Innovation Strategic Council, or K-DISC, a strategic think tank and advisory body set up by the state government, is spearheading the mission.
The digital platform, developed in collaboration with Kerala University of Digital Sciences, is expected to create 20 lakh jobs in the next five years.
New jobs
The platform will facilitate regular professional training in the job intensive areas such as data analytics, machine learning, artificial intelligence, robotic process automation, full-stack development, cybersecurity, digital content creation, media, synthetic biology, genetic engineering, and agricultural consulting.
Through this project, the state government will also assist in providing job training to educated unemployed youth based on their skill and prevalent demand of companies. The project is also supported by the Kerala Startup Mission and ICT Academy.
The digital platform will also help the trained youth connect with the global job market and leading private sector enterprises.
"This digital platform will create a great opportunity for those who took a break from work and jobless to connect with global employers. They can upskill and earn more knowledge preferred by employers," said Pinarayi Vijayan, chief minister of Kerala who inaugurated the project. "This will create at least three lakh jobs in a year and Kerala Government [will] also provide benefits such as insurance and loan assistance for the entrepreneurs through this platform," he added.
If you want to share your experience at work, write to us at theworkplace@careers360.com. To know more about The Workplace itself, here's a handy note: Let's talk work…
More From Team Careers360