How law fellowships bridge the gap between LLB programmes and legal profession
A range of law fellowships for LLB students and graduates help them gain critical practical skills in new branches of law, writing, communication.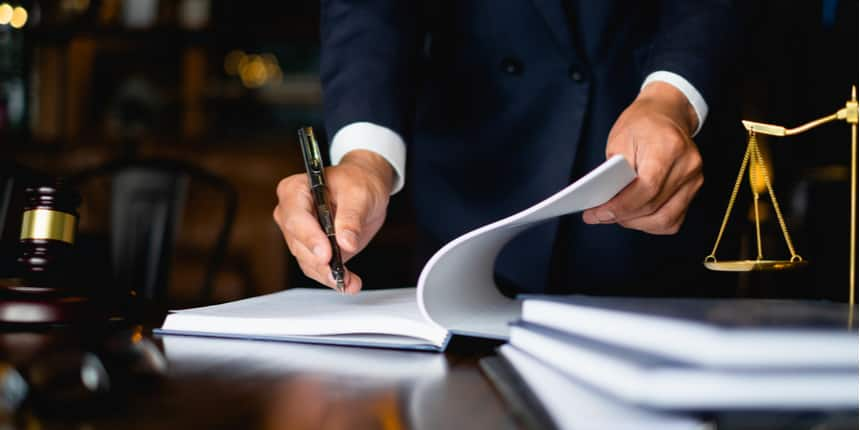 NEW DELHI: Under the aegis of Sai University, Chennai, the technology, law and policy-centric Daksha Fellowship is a one-year residential programme for law graduates that aims at developing practical skills in law students. The 18-month Justice Leila Seth Fellowship was launched by the United Kingdom-based civil society organisation, iProbono, in 2020 to train lawyers to work on advancing social justice and rights. The Legislative Assistants to Members of Parliament (LAMP) Fellowship, offered by the think-tank PRS Legislative Research, provides law graduates the opportunity to work with members of Parliament and assist them with the process of framing legislation, starting from the Monsoon session till the end of the Budget session.
The legal and public policy sectors offer a range of fellowships that help close the gaps in legal education, especially on the practical skills front.
"The fellowship is a response to a poorly-designed curriculum in the country…which lacks in providing practical skills to students," said Ananth Padmanabhan, dean, School of Law, Sai University. Students aiming to specialise in specific branches of law typically apply for such scholarships to gain practical skills and experience, he added.
"Our vision is to create a new type of lawyers who are taught to change the public's hearts and minds through legal storytelling, '' said Mariam Faruqi, managing director, iProbono, of the Justice Leila Seth Fellowship.
The major driver of these fellowships is the urge to learn something not taught in most traditional law institutes. "India, unfortunately, hasn't got its higher regulation right in terms of law education. The legal industry needs to have problem solvers in terms of the current dynamic scenario. Fellowships like Daksha, Justice Leila Seth, LAMP, and others address the specific needs of the industry, which is not taught in conventional law colleges. Unless you are an institute of eminence, you can't make major changes in your curriculum or delivery. And there is a need for updating curricula," explained Padmanabhan.
Also Read| IIT Kharagpur's law school contributes where law, technology intersect: Dean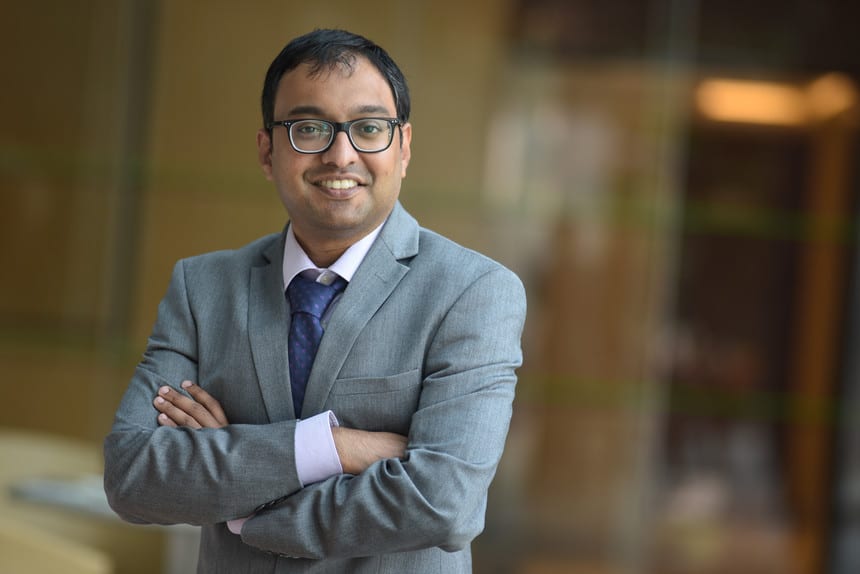 Ananth Padmanabhan, Dean, School of Law, Sai University
Bridging the skill gap
"Fellowships bridge the gap between the law education and the industry," said Rishav Ranjan. Current Daksha fellow, Ranjan has enrolled in technology law and public policy. "Both brush up foundations in both public and private law and prepare students to create a specialization," added Ranjan.
The Justice Leila Seth Fellowship equips law students with drafting skills and the ability to communicate legal matters clearly, making them accessible. "Traditionally lawyers have used technical jargon not understood by masses but our fellowship provides opportunities to lawyers with two years of work experience to create a larger impact," Faruqi added. "Young lawyers seek guidance and support that they don't get in terms of continued professional development, particularly advocacy, written and drafting skills. There is a gap here. Also, in terms of a broader education, there is a requirement of 'clinical legal education' i.e. on the field-based practice during their law education. This is the result of a weak Bar Council of India," added Faruqi.
Faruqi believes it is important to provide such skills and connect the commercial (including corporate) and social justice worlds. "We aim to bolster different worlds through this fellowship wherein fellows are made to work on iProbono work and a partner organisation," she said. "Further, as the fellowship is supported by Azim Premji's philanthropic initiatives to work in the arena of child rights thematically, this year's focus area is child rights with an intake of just two fellows. As it is our first cohort, fellows are currently working with lawyers on protection of children from sexual offence (POSCO) cases and Juvenile Justice Board (JJB) cases in a way that they are prepared to take forward the litigation in these two areas."
At Daksha, students specialise in the latest technology laws. "With the rise of emerging technologies like cryptocurrency, big data and artificial intelligence, businesses are using them and a lot of regulatory information has come along with them," said Padmanabhan. "However, there is also a parallel skill gap when it comes to these latest law regulations and policies. At Daksha, we create law professionals who can address issues like general data protection and compliance in the case of Indian businesses or the intermediary guidelines for OTT players on encryption. In each of these areas there is a need for an interdisciplinary approach to law."
Also Read| 'Legal education serves the interests of power': Infosys Prize winne
Admission process
Most fellowship programmes have a rigorous admission process including several rounds of screening. Daksha conducts an all-India test followed by another written test and an interview. "Last year we enrolled 40 fellows but this year we cut down to 10 to ensure we get the best students willing to learn," said Padmanabhan. Similarly, at Justice Leila Seth Fellowship has a three-stage process starting with the submission of a detailed curriculum vitae (CV) and cover letter expressing interest and suitability, followed by the submission of a two-minute video recording along with two writing samples, and a final interview with the fellowship selection committee.
LAMP asks the interested candidates to fill a registration form along with a policy brief to gauge the written and analytical skills of candidates along with the understanding of the policymaking in the country.
Also Read| 'Nation building': IITs, IIMs, NLUs have started public policy programmes
Practical skill-based curriculum
The Justice Leila Seth fellows are also trained in research and writing skills and are required to write a blog post every month. "Simultaneously, they receive mentoring on written and research skills along with career advice and training every month so that at the end of the 18 months, we could plan what exactly the fellows want to do," explained Faruqi. Fellows work with patrons like Nobel-winning economist Amartya Sen, Zen Buddhist teacher Shantum Seth, novelist Vikram Seth and filmmaker Aradhana Seth on different elements like writing, legal storytelling and advocacy. "This year, we are trying to change public opinion on survivors of child sexual abuse, and children who are being processed under the JJB system. Storytelling plays a big part of that along with the idea of mindfulness and self-reflection," said Faruqi.
At Daksha, the curriculum is designed with a focus on understanding the vocabulary of technology, followed by a course on the regulation of technology policy and global governance. "This is part of the foundational learning of our fellows. The emphasis is on public and private law through these two courses," said Padmanabhan. The one-year residential programme includes classroom teaching but is not limited to it. "The fellowship has a mandatory six-eight-weeks internship as a part of the curriculum. The special thing about the fellowship is that it has pathways into technology, law and public policy. On the other hand, LLMs are just specializations in law and regulation," said Ranjan.
In the second term, the emphasis is on technology and media courses. "There is a course on technology litigation to provide a sense of practical challenges that lawyers face. Then we have a course on information technology and in the final term, we teach taxation in the digital economy, telecom regulation, and competition law. All these courses are useful for people who want to enter the industry as policy professionals rather than legal counsel," added Padmanabhan.
The LAMP fellowship is open to all disciplines but every year, more than 10% of the fellows come from a law background, said Ritanshu Lohani, LAMP fellow of 2021-22.
"In the 10-11 month-long fellowship, you learn to draft a law, process the bill in the parliament and the legislatures involved. Fellows are made to work with MPs and policy experts. The main work in the fellowship includes drafting the question interventions, preparing briefs for the bills, and preparing speeches for MPs' media conferences. However, the major skill a law graduate can learn is preparing private member bills or private member resolutions which are introduced in the House of the Parliament," said Lohani. "The fellowship also involves work across several issues, from child development and rights and women empowerment to coal, steel industries. This depends on the preferences of the MPs. The fellowship helps lawyers create a niche as it helps to have a command over research methods, data analysis, and engaging with the experts from the industry," added Lohani.
Also Read| Legal Jobs: Law graduates say there's need to sync industry, LLB courses to improve pay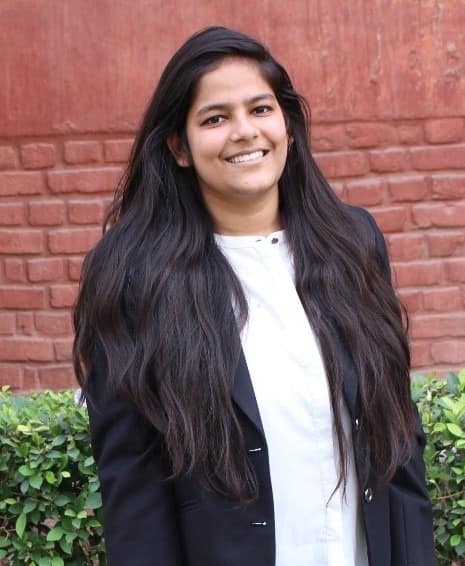 Ritu Lohani, 2021-22 LAMP fellow
Future perspective
India has excellent legislation in place on child sexual abuse and trafficking. But the problem is with implementation and sensitisation, observed Faruqi. "As we need good lawyers to understand the issues but also need judges who are sensitive and can adjudicate them. At the fellowship, we also work in the area of how judgements of higher courts impact the lower court and trial courts, and is the information and judgements infiltrating through other state courts. Moreover, we work with NCPCR to look at the issues holistically," said Faruqi. The National Commission for Protection of Child Rights (NCPCR) is the country's top child rights body.
Also Read| Haridwar Hate Speech: AMU, IIMB, IIMA students, teachers call for action
Padmanabhan added that recruiters are willing to hire people who have areas of expertise and come with the requisite foundation and professional training especially where the specialisations are not covered in law schools.
---
Follow us for the latest education news on colleges and universities, admission, courses, exams, schools, research, NEP and education policies and more..
To get in touch, write to us at news@careers360.com.
Know More About
Rating
3.6/5
Download Brochure