Opinion: How century-old Lucknow University went online in a year
Coronavirus: During the COVID-19 pandemic, Lucknow University managed to teach, offer exam services, hold counselling and run magazines online.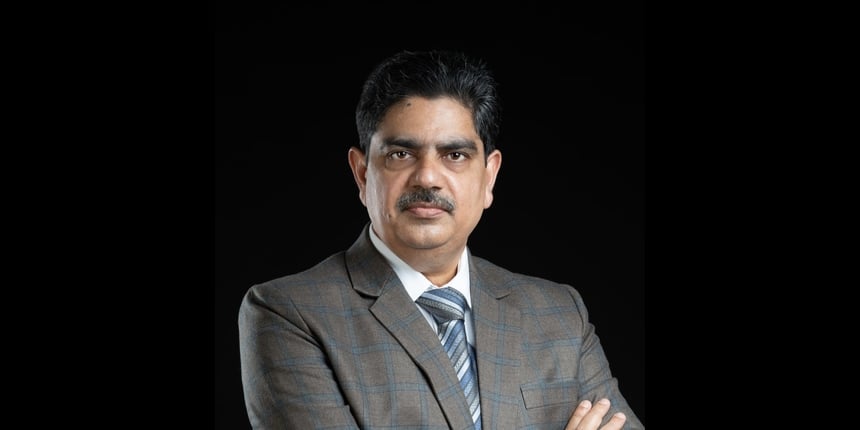 By Alok Kumar Rai
Information technology is the glue that is going to hold the world together in the future. It is already the single most important factor in the growth, development and advancement of institutions as small as a school and as big as a country. The University of Lucknow, a state university in Uttar Pradesh, has in the recent past, shifted gears and started to concentrate on strengthening its IT infrastructure with the main objective of streamlining the communication between students and the university. In this context, IT initiatives in the form of tools of communication, education and management have been introduced in each sector of the university life, ensuring compliance to infuse speed, accuracy, transparency and economy.
The university refurbished its website and placed majority of student related information for speedier communication and greater transparency. The effect has been that the new website recorded over 30 million hits in just over a year.
Teachers of the University of Lucknow created a huge body of e-content and digital subject matter, including power point presentations, video lectures that have been uploaded on departmental YouTube channels, and are linked to the university website. More than 20,000 books and even more articles were also made available to students via the online remote access system of the University's Tagore Library.
Social media: YouTube, Twitter
Over the past year, the university has been successful in establishing a strong social media presence on YouTube and Twitter. The university's YouTube channel with close to 16,000 subscribers and over 4.5 lakh views on a mere 80 videos was able to monetise itself within six months of its creation. Moreover, the Twitter account with over 14,000 followers has been a consistent channel for connecting with the students of the university. The channel also hosted the university's first ever live stream of flag hoisting and Independence Day celebrations.
All the administrative officials of the university have their Twitter accounts for immediate communication of issues raised by the students. This has allowed students ease of access to all services as well as serves as a quick way of redressing their grievances.
@lkouniv Sanskritiki drama coordinator Anshul Bhartiya and group of students students trying their best to help people on grounds too , providing essentials to all frontline workers and masks to the needy ones. @profalokkumar @anshul_bhartiy pic.twitter.com/E5MFPmeN46

— Dean Students' Welfare, University of Lucknow (@dswlkouniv) May 10, 2021
Lucknow University Online classes, learning management
Generally, a 'SLATE' signifies the beginning of education on one hand and on the other hand it signifies ease of education. At the University of Lucknow, 'SLATE' stands for 'Strategic Learning Application for Transformative Education'. SLATE is Lucknow University's learning management system that intends to address students' online learning needs. Using SLATE, students can not only access teaching material but can also submit assignments and take tests online, sitting in the comfort of their homes. Lecture recordings available on SLATE allows students to review what has been taught previously, while features like polling and chat encourage in class participation during lectures. The university could obtain both the copyrights and the trademark for SLATE.
The university also developed the Student Instant Messaging System, or SIMS, a communication portal on which information is sent via SMS or e-mail. Further, if the information is to reach only one faculty or one course or even students of one particular department, SIMS allows such flexibility.
The university also introduced online off-campus counselling to the students seeking admission through a portal named UnLOC, or University of Lucknow Online Counselling. The specialty of this portal is that the student can complete the entire process of counselling from home.
Lucknow University exams
Although University of Lucknow is a century old, it has done everything possible to continue with the teaching and education of students in such a short span of time. Examinations are one such area for which students need to approach the university. We have launched a unique examination portal EASE – Electronic Access to the Services of Examination – to enable students to make requests for their exam-related services online. They are not required to visit the university for such purpose.
During this year, EASE received 624 applications out of which 495 applications have been successfully processed, with a clearance rate of 79.3%. The average rate of processing of applications via EASE is 71% every month.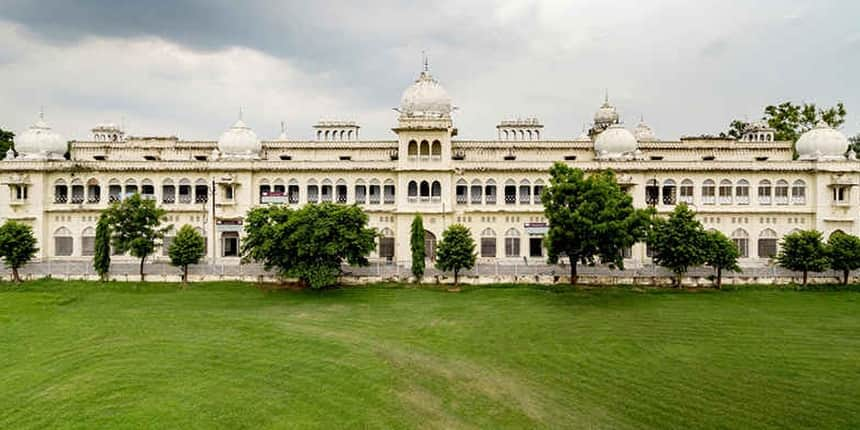 University of Lucknow (Source: Official website)
Hostels, magazines
The university's cultural wing Sanskritiki is ensuring that the morale of students during one of the most difficult times faced by humanity is not down and their spirit of recovery, healing and togetherness stays high.
Three vibrant and virtual cultural magazines namely, Hope in the Times of COVID-19, Jijeevisha and Jashn-e-Azadi have been curated with the help of university students.
A monthly e-newsletter, The Chorus, has also been introduced. It consists of information about the achievements and accomplishments of the university's students, faculty members and athletes during the month, as well as furnishes information on various events that are scheduled for coming months. The Chorus has embedded video links to make it more lively and the content more informative.
University of Lucknow also has a Hostel Management Software, or HMS, which allows maintenance of all the hostel records. Students can be allotted rooms in the hostel and all their details can be maintained in the hostel management software. The HMS helps to manage the hostel fees charged from the students according to the rooms and facilities given to them.
Communication is the key in any system which addresses many of the prevailing issues without escalation. Information technology platforms provide an easy, economical and 24*7 communication avenue between the university and its students. The University of Lucknow has been able to bridge the communication gap with its various IT initiatives.
The students also undertook several such initiatives, and even organised online fests with hundreds of people participating and thousands viewing online. They formed COVID-19 action groups on WhatsApp and Twitter to provide much needed social service to the city in its time of need. The university's IT push was also acknowledged internationally when the university's website, the volume of content on the website including publications and citations, visibility and impact of the content, and was ranked 88th in India in July 2020 in the Cybermetrics Lab's Webometrics ranking, by National Research Council, Madrid, Spain. This was possible because of university's push towards a strong online presence, and active communication and engagement with students though the website and other IT initiatives.
Prof. Alok Kumar Rai is Vice-Chancellor of University of Lucknow, Uttar Pradesh
Write to us at news@careers360.com.
More From Team Careers360