COVID-19 has claimed hundreds of teachers. These are their stories.
COVID-19 has claimed hundreds of teachers. These are their stories.
Schools, colleges, universities across the country have lost teachers to COVID-19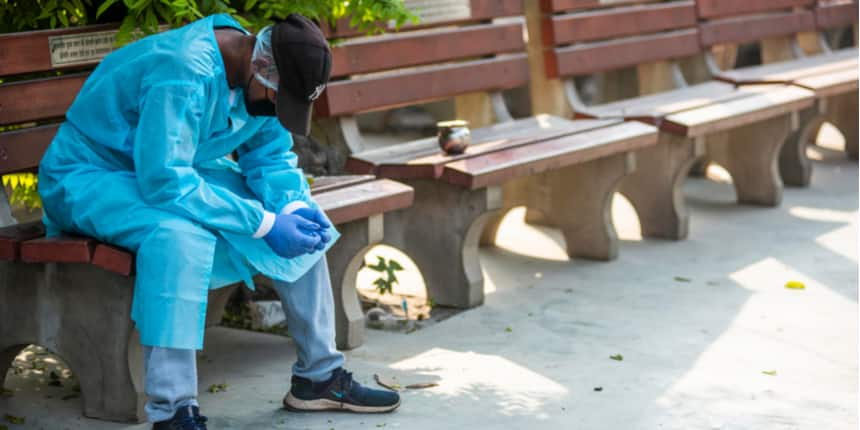 NEW DELHI: Aligarh Muslim University in Uttar Pradesh has lost so many teachers to COVID-19 that samples from the campus community have been sent to the Indian Council of Medical Research (ICMR) for testing.
Delhi University's administrators have been gathering information on all the medical resources they might be able to rally to help the DU community. The Nehru Planetarium in Delhi has lost its director.
School teachers' unions in UP estimate that over 700 teachers have died the state after being deployed on election duty during the second wave of COVID-19. A single zone in Delhi has six teachers over a span of 10 days in April.
Careers360 is telling the stories of some of the teachers lost to the pandemic and the communities they have left behind.
Part I | As per some estimates, around 700 teachers deployed to serve as polling staff for the Uttar Pradesh panchayat elections have passed away. One of them made sure his school had a building and its yard, lots of trees | UP Panchayat Elections 2021: Teachers' unions left counting the dead
Part II | Delhi's Najafgarh zone lost six teachers. One gave away shoes to children, another helped them make clever science projects; another surveyed out-of-school children and got them enrolled | 'We are reeling': One Delhi zone lost 3 teachers to COVID-19 in a week
Part III | This school principal contributed to the construction of his school's building from his own pocket | Uttar Pradesh: More teachers fear COVID-19 infection after counting
Part IV | AMU lost one of its youngest teachers. He was popular among students, loved the West Indian cricket team and was writing a book | 'Yusuf never hurt anyone': AMU English teacher dies from COVID-19
Part V | N Rathnasree, director of Delhi's Nehru Planetarium for over two decades was also instrumental in preserving the Jantar Mantar observatories. | COVID-19: Nehru Planetarium director N Rathnasree no more
Part VI | Colleagues described Pathak, who was 48-year-old, as a "thorough gentleman", a hardworking and sincere colleague and a popular teacher | 'A thorough gentleman': COVID-19 claims DU's African studies teacher
Write to us at news@careers360.com.
More From Team Careers360