COVID-19 has claimed hundreds of teachers. These are their stories.
COVID-19 has claimed hundreds of teachers. These are their stories.
Schools, colleges, universities across the country have lost teachers to COVID-19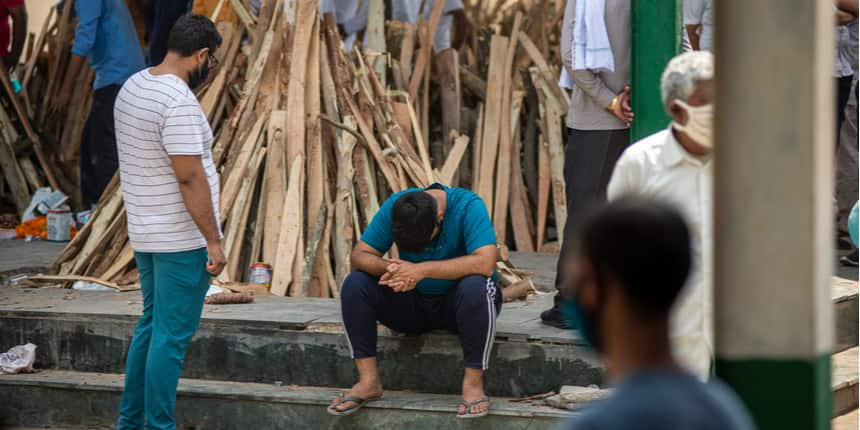 NEW DELHI: A maverick who taught at Indian Institute of Technology (IIT) Delhi; an astrophysicist who drew hundreds of youths to astronomy; a linguistics teacher who got others interested in languages; a law professor who, soon after a major surgery, set up a hospital bed in his office to evaluate students, hundreds of school teachers across the country - the devastating second wave of coronavirus has claimed them all.
4 min read
Mar 05, 2022
The sharp rise in COVID-19 cases over April and May saw hundreds of school, college and university teachers and educators die. Hundreds of school teachers have died of COVID-19 in Uttar Pradesh and Telangana, many after contracting the infection while serving as polling staff in local elections.
Central universities including Aligarh Muslim University, Delhi University, Jamia Millia Islamia University and Central University of Rajasthan, have lost teachers. The Delhi High Court ordered Jawaharlal Nehru University (JNU) to set up a COVID-care centre on campus; and IIT Gandhinagar put out a whitepaper on setting up such centres. University Vice-Chancellors, directors and deans have succumbed. Now, education systems and states are bracing for a third wave of coronavirus.
Careers360 is telling the stories of some of the teachers lost to the pandemic and the communities they have left behind.
Part 13 | KC Iyer had studied at three IITs before teaching at IIT Delhi. He was dean infrastructure in a rapidly expanding, world-class institution | IIT Delhi dean infrastructure KC Iyer dies of COVID-19
Part 12 | Jetangi Somaiah strengthened the mid-day meal service at the zila parishad high school in Warangal, Telangana | Coronavirus: Telangana teachers fight for colleagues lost to COVID-19
Part 11 | Debapratim Purkayastha was an award-winning case-study researchers and writer | 'A true explorer': COVID-19 claims ICFAI's Debapratim Purkayastha
Part 10 | Aditya Shastri led a pioneering women-only university in rural Rajasthan | COVID-19: Banasthali Vidyapith VC Aditya Shastri dies at 58
Part 9 | Extraordinarily resilient, an innovative teacher, and always ready with a smile – that's how students and colleagues remember Anant Deogaonkar who died of COVID-19 on May 19. | 'He was a fighter': GNLU teacher Anant Deogaonkar dies of COVID-19
Part 8 | Dinesh Mohan who taught at IIT Delhi, loved to provoke you into thinking about questions on technology and society from perspectives you had not considered | A padayatri who was not pedestrian: Remembering Dinesh Mohan
Part 7 | A devout teacher, Hemanga Dutta went out of his way to help his students and inspired many to take linguistics as a subject | 'Devastating loss': COVID-19 claims CURAJ's head of linguistics
Part 6 | Colleagues described Pathak, who was 48-year-old, as a "thorough gentleman", a hardworking and sincere colleague and a popular teacher | 'A thorough gentleman': COVID-19 claims DU's African studies teacher
Part 5 | N Rathnasree, director of Delhi's Nehru Planetarium for over two decades was also instrumental in preserving the Jantar Mantar observatories. | COVID-19: Nehru Planetarium director N Rathnasree no more
Part 4 | AMU lost one of its youngest teachers. He was popular among students, loved the West Indian cricket team and was writing a book | 'Yusuf never hurt anyone': AMU English teacher dies from COVID-19
Part 3 | This school principal contributed to the construction of his school's building from his own pocket | Uttar Pradesh: More teachers fear COVID-19 infection after counting
Part 2 | Delhi's Najafgarh zone lost six teachers. One gave away shoes to children, another helped them make clever science projects; another surveyed out-of-school children and got them enrolled | 'We are reeling': One Delhi zone lost 3 teachers to COVID-19 in a week
Part 1 | As per some estimates, around 700 teachers deployed to serve as polling staff for the Uttar Pradesh panchayat elections have passed away. One of them made sure his school had a building and its yard, lots of trees | UP Panchayat Elections 2021: Teachers' unions left counting the dead
Write to us at news@careers360.com.
More From Team Careers360