MAT 2020 December session registrations commences @mat.aima.in; Important dates announced
MAT 2020 December session registrations commences @mat.aima.in; Important dates announced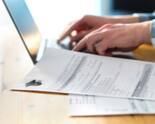 NEW DELHI- All Indian Management Association (AIMA) has announced the exam dates for MAT 2020 December session. Authorities have begun the online registrations for MAT 2020 on October 5 and candidates can register till December 6 and December 11 respectively for PBT and PBT modes. Candidates must adhere by the prescribed eligibility criteria of MAT 2020 before filling the application form
Latest: Are you prepared for MAT? Take Free MAT Mock Test now. Start Now
MAT PBT Schedule (December Session)
| | |
| --- | --- |
| Events | Dates |
| Last date for registration | November 29, 2020 |
| Availability of admit card | December 1, 2020 |
| MAT PBT 2020 | December 6, 2020 |
MAT IBT Schedule (December Session)
Sr No.

IBT Test Date

Slots

Last Date for Registration

Issue of Admit Card

1

November 21, 2020

10.00 am to 12.30 pm

4.00 pm to 6.30 pm

November 17, 2020

November 18, 2020

2

November 22, 2020

10.00 am to 12.30 pm

4.00 pm to 6.30 pm

November 18, 2020

November 19, 2020

3

November 23, 2020

10.00 am to 12.30 pm

6.00 pm to 8.30 pm

November 19, 2020

November 20, 2020

4

November 24, 2020

10.00 am to 12.30 pm

6.00 pm to 8.30 pm

November 20, 2020

November 21, 2020

5

November 25, 2020

10.00 am to 12.30 pm

6.00 pm to 8.30 pm

November 21, 2020

November 22, 2020

6

December 3, 2020

10.00 am to 12.30 pm

6.00 pm to 8.30 pm

November 29, 2020

November 30, 2020

7

December 4, 2020

10.00 am to 12.30 pm

6.00 pm to 8.30 pm

November 30, 2020

December 1, 2020

8

December 5, 2020

10.00 am to 12.30 pm

4.00 pm to 6.30 pm

December 5, 2020

December 2, 2020

9

December 6, 2020

10.00 am to 12.30 pm

4.00 pm to 6.30 pm

December 2, 2020

December 3, 2020

10

December 10, 2020

10.00 am to 12.30 pm

6.00 pm to 8.30 pm

December 6, 2020

December 7, 2020

11

December 11, 2020

10.00 am to 12.30 pm

6.00 pm to 8.30 pm

December 7, 2020

December 8, 2020

12

December 12, 2020

10.00 am to 12.30 pm

4.00 pm to 6.30 pm

December 8, 2020

December 9, 2020

13

December 13, 2020

10.00 am to 12.30 pm

4.00 pm to 6.30 pm

December 9, 2020

December 10, 2020

14

December 15, 2020

10.00 am to 12.30 pm

6.00 pm to 8.30 pm

December 11, 2020

December 12, 2020
MAT Registration 2020
AIMA has begun the registration process for MAT 2020 December session. Candidates can now fill the registration form in online mode till December 11. Click here to apply now.
MAT Admit card 2020
AIMA will release the MAT admit card 2020 for IBT and PBT modes from November 18, 2020. The admit card will mention the candidate's details and the exam details.
MAT Exam 2020
MAT 2020 for December session will be held from November 21. Authorities are conducting IBT mode in view of COVID-19 situation and necessary precautions will be taken for the PBT mode examination.
About MAT 2020
MAT 2020 is conducted four times in a year. Due to the prevailing situation of COVID 19, MAT 2020 exam is being conducted in IBT mode also. MAT 2020 score is accepted by over 600 b-schools across the country.
Also read:
IIM CAT 2020 - Know details about shift timings
For more information, write to us- news@careers360.com
Know More About
Application Date

14 Nov, 2021
Download Exam Brochure