'I've seen so many deaths': An MBBS intern on COVID deaths and duty
'I've seen so many deaths': An MBBS intern on COVID deaths and duty
Coronavirus: On May 3, PM Modi directed final-year MBBS students to be placed on COVID-19 duty. Akshat joined five days later.
NEW DELHI: Akshat has spent less than a month on the job and he is already intensely familiar with death.
Two days into his posting as a medical intern in the COVID ICU of Heritage Medical College in Varanasi, Uttar Pradesh, a patient died in his arms. "The patient was over 80 and had multiple comorbidities -- kidney disease, cardiac complications, hypertension. We provided the best treatment, but the patient collapsed," he said.
"I have seen so many deaths in these few days, I cannot describe the mental state they put me in," Akshat continued. "It is so hard to accept that the moment you join your duty as a doctor, you have to see these many deaths."
As the second wave of the coronavirus pandemic was sweeping across the country, prime minister Narendra Modi met ministers and officials on May 3 and issued several directions to make more healthcare workers available. PM Modi postponed the entrance exam for postgraduate medicine, NEET PG 2021, by four months and directed that final-year MBBS students be put to work in COVID-19 wards. The next day, the National Medical Commission (NMC) announced COVID-duty by final-year MBBS students will count toward their one-year compulsory medical internship.
That is how Akshat -- he does not use a last name -- came to work in the COVID-19 ward. He completed his MBBS exam on April 29, was a certified doctor on April 30 and joined his internship the next day, on May 1. Eight days later, he was one of five doctors, including two assistant professors and a junior resident, to be deployed in the hospital's 20-bed COVID ICU ward.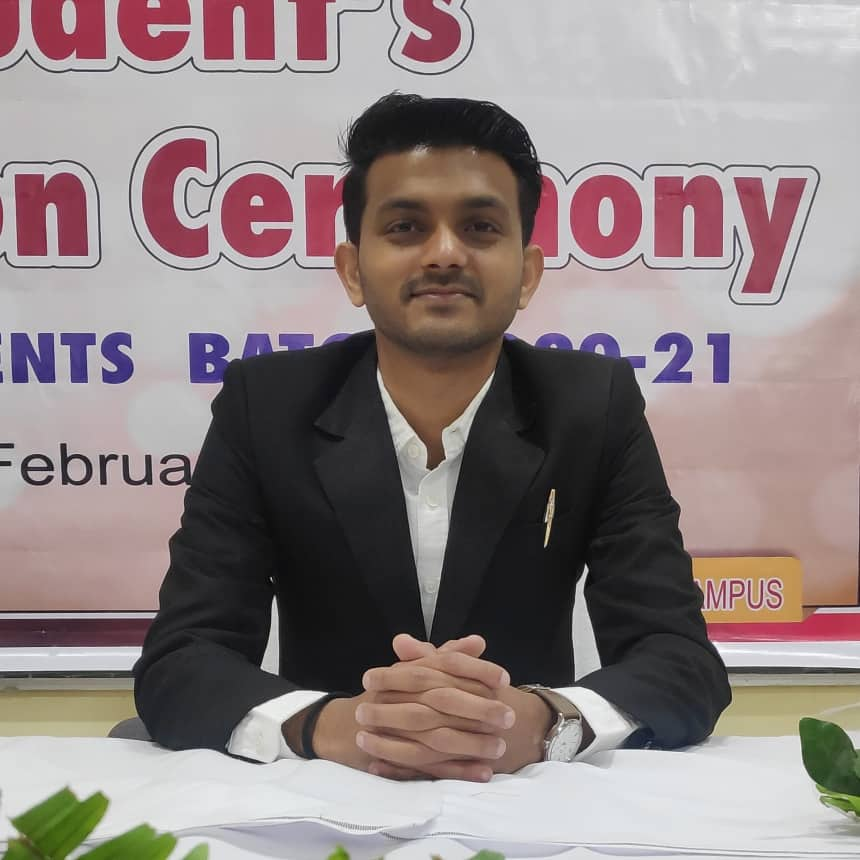 Akshat at graduation
His mother was deeply unhappy with the immediate posting. Akshat's family had lost three close family members to the second wave of COVID-19 -- both grandparents and a paternal aunt, herself a doctor.
COVID deaths
In the COVID ICU, death and despair were pervasive. "We doctors tried our best but there were instances when there were complications and we could not save the patient," he said.
At times, even the combined effort of the entire team would fail. "We gave CPR [with] the patient in my lap, another doctor monitoring his ECG and another pushing an injection," said Akshat describing their work with the 80 year-old patient. "I could see the patient getting a heart attack and in moments he left the world."
The death rattled him but neither he nor his colleagues had any time to process the situation. "Immediately we had to concentrate on another gasping patient to see his chances of survival," he said. In the context of the acute shortages of oxygen, beds and medicines and constant increase in daily COVID cases in India during the second wave, after every death Akshat had to ensure the bed vacated was ready to receive the next patient as soon as possible. "I had to tell the boys to wrap up the body following the protocols. Next the bed had to be cleansed and sanitized to be made ready for the next patient," he said.
Most of his patients were elderly with "lots of complications" and he managed to build rapport with all, making the losses harder to accept. He would have seniors and teachers consoling him and telling him it was "not his fault". Breaking the news of death to relatives is also hard -- they are never prepared.
"An outsider may think it is easy, but accepting so many deaths is tough even for a doctor," he said. The first few times, he wept behind the PPE -- sweat, snot and tears soaking into the masks. "That was the situation the first few times. Then I told myself that I have to have a grip on my emotions, otherwise the next patient will be neglected," he said.
Guarding against COVID-19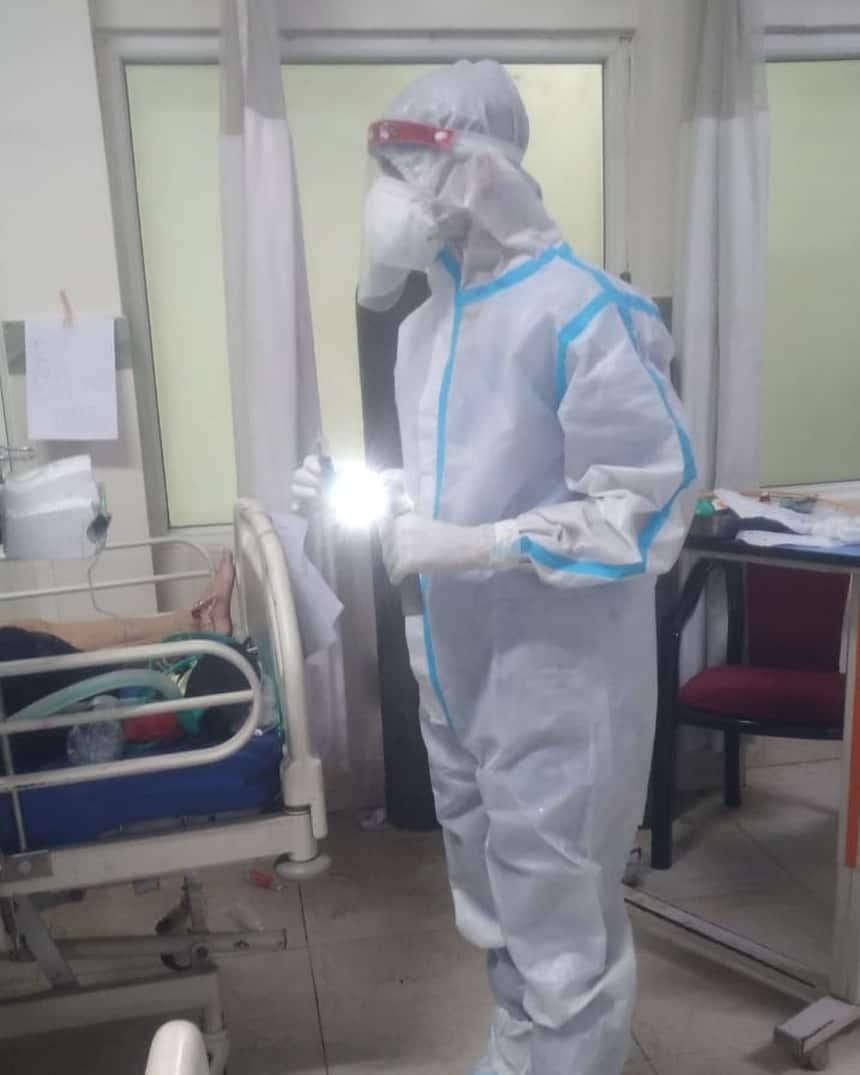 Akshat on duty in PPE in COVID-19 ward
While Akshat had braced for deaths, he had expected wearing personal protective equipment, or PPE kits, to be a more positive experience. "I never wore PPE kits before but I saw other doctors wearing and posting their pictures and I thought, 'Wow!'"
But 10 minutes into his first PPE kit, he was rapidly revising his beliefs. "I was fully drenched [in sweat] and we had to continue like that for eight hours," he said.
In addition to an ICU full of senior citizens, he would also have to occasionally attend to patients waiting for admission. There was a long queue of patients outside the hospital and with them, anxious attendants. "Tackling them was a big job, We never ever thought that we would have to face this kind of a situation," he said.
While Akshat tries to be stoic, his mother had tried very hard to get him to drop a year and stay away from COVID-19.
But he was driven by his sense of duty. He said: "I told her that we had had three incidents at home. If we face something else and the doctors deny treatment, what will happen?"
Write to us at news@careers360.com.
More From Pritha Roy Choudhury