'Weary of writing death certificates': A resident doctor on COVID duty
'Weary of writing death certificates': A resident doctor on COVID duty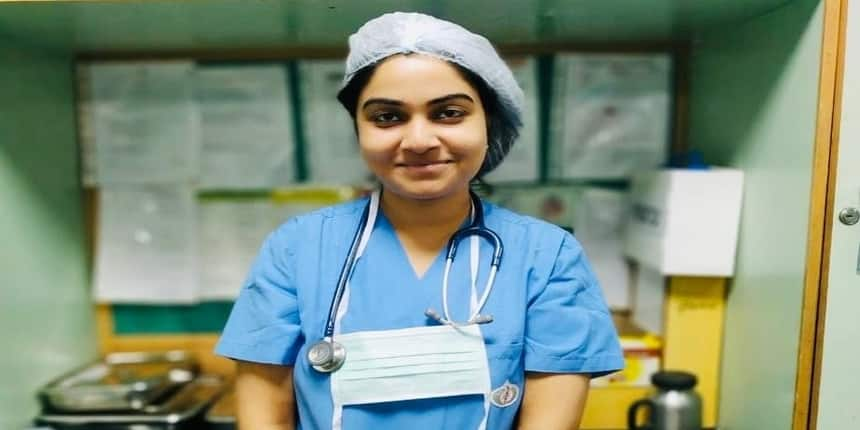 NEW DELHI: Shramana Banerjee, a postgraduate medical student from Kolkata's Institute of Post Graduate Medical Education and Research, or SSKM Hospital, landed in Delhi's Sir Ganga Ram Hospital in June last year.
She had chosen the profession and her specialisation, anaesthesiology, convinced that her passion was treating the critically ill. By May 2020, as the number of coronavirus infections ballooned in Delhi, she found herself responsible for over a dozen critically ill COVID-19 patients. Their lives hung on her judgement and decisions while managing a disease for which the treatment protocol was hazy.
India reported the first case of novel coronavirus in Kerala's Thrissur district on January 30, 2020. The patient was a student of medicine who had returned from Wuhan University in China. Wuhan city in Hubei Province of China was where the coronavirus pandemic began.
In India, the number of cases started rising in March. As on July 23, the tally of cases is 11,92,915, including 28,732 deaths as per government data. Maharashtra, Delhi and Chennai continue to be the regions with the highest number of cases.
Over May and June, as Banerjee signed death certificates and informed families of their losses, she grew depressed. Then, an unlikely patient would make a full recovery and would boost her flagging spirits. The brutal onslaught of COVID-19 has only strengthened her resolve to specialise in critical care and "handhold patients back to normal life".
'We deal with airways'
"We did not know how to deal with it [COVID-19], the situation was such," said Banerjee about the early days of the pandemic. The infection is contagious with high fatality rates.The "fear of the unknown" plagued the doctors too, she said.
"Being in the anaesthesia unit, we have to deal with airways, the patients' oral cavities. Now, this virus is always present in the airways and anaesthesiologists are very prone to getting infected," she explained. "But so many patients having similar conditions, wherein even diagnosis is difficult, no drug is available, there is no established line of treatment -- this, I think, would make anyone paranoid."
The department head for anaesthesiology, Dr Jayshree Sood, talked them through their fears.
"She took a special session with health workers of the institute, which included the laboratory technicians, nurses and doctors," said Banerjee. Sood briefed them about the infection, its nature and how people contract it. The guidelines and lessons were based on information from other countries. "We were guided on how we need to empower ourselves as we cannot afford to be sick. We have to save many many more lives. "That is why it is crucial that you protect yourselves", she told us," Banerjee said.
Everyone had to attend classes on how to "don" or wear Personal Protective Equipment (PPE) kits. "Donning and doffing of PPE is very important for preventing COVID infection. In fact, doffing is more important than donning because the virus spreads at that time. So, one needs to be very careful."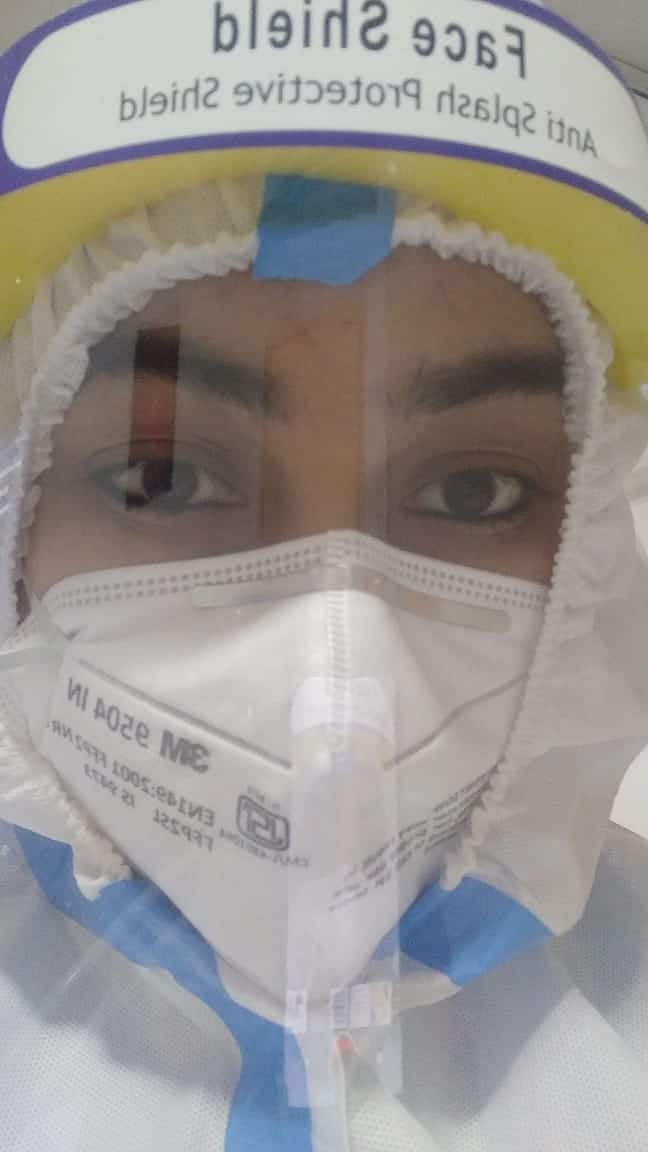 'I was running between patients'
"The hospital is generally very well resourced but when it is overloaded with patients , that too all COVID patients, it felt like we were constantly running out of things. It was so difficult," said Banerjee.
Just as the doctors and other healthcare workers were beginning to adjust to the PPE kits and a hospital environment full of COVID-19 patients, Bannerjee was permanently posted to the intensive care unit, or ICU. "It was like the sky fell on me," she said. "It was a huge responsibility, treating a huge number of patients and all COVID positive. Most required ventilators, an unexpected and terrible situation."
As the number of patients surged, each doctor was put in charge of at least a good number of patients.
"I was running between patients. By the time I could complete checking one, another required immediate help. An indescribable experience. I used to be very scared of going for the next shift. Then, I learnt triage."
Triage and counselling
Triage is the process of determining the order of treatment.
The doctors on duty assess the severity of each patient's condition and the immediate requirements for treatment. "I started looking up radiology books and found out that X-rays of COVID patients give a significant lead on how to manage a patient. The X-ray will decide on the medicines and other requirements," she said.
The number of COVID-19-positive patients reaching the hospital with serious lung disorder continued to rise. Patients and their relatives sought plasma therapy which is being used for treatment in Delhi. "But I also saw that donors were reluctant. They did not want to donate fearing that the immunity they gained would be lost again," she said. "I thought, I need to counsel patients who recovered from the infection and their families…. One has to be compassionate to help others and only then can a crisis be taken care of. So, this became a part of my daily routine, calling up relatives and patients and counseling them."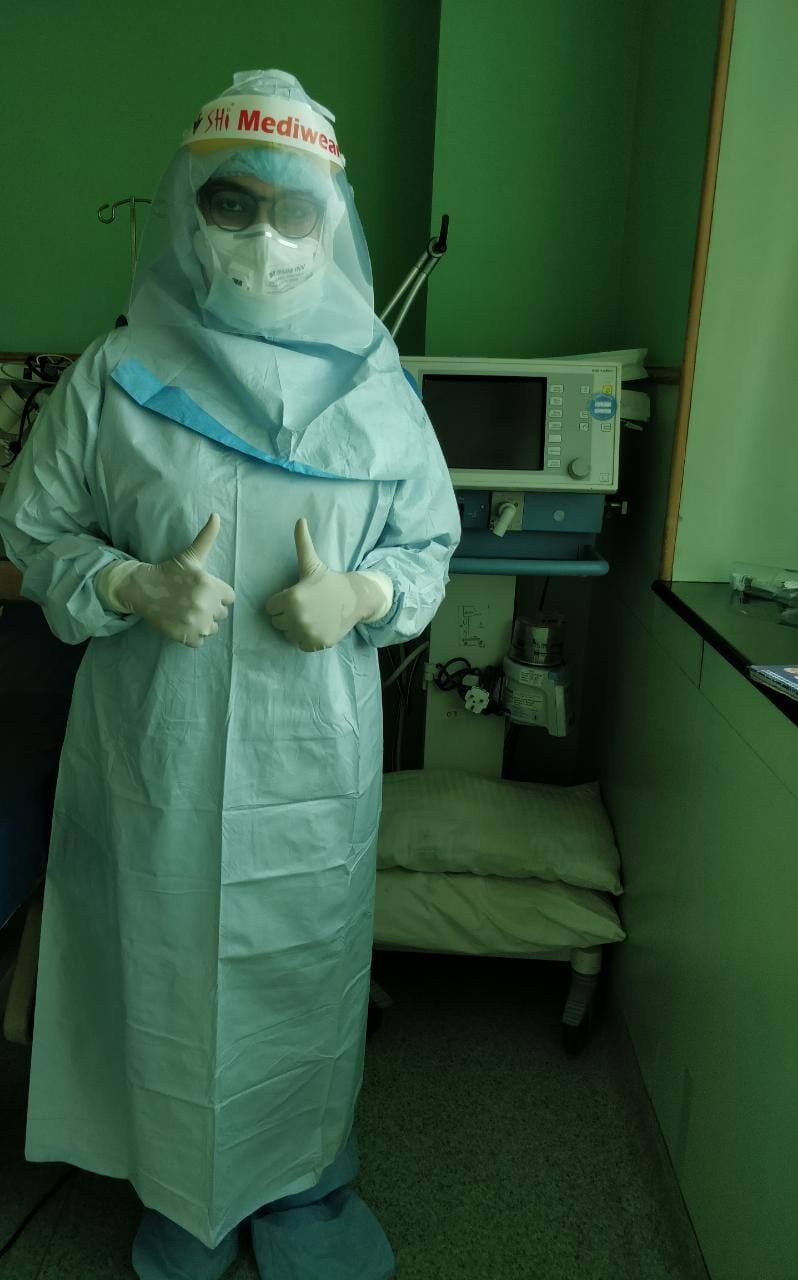 'Why did I study medicine?'
The situation turned worse by the end of June when the death rate began to rise in Delhi, "I had to write so many death certificates, I felt I was going into depression. I had to write death certificates of people who did not have any comorbidity, no history of hospitalisation. In one case, I had to inform a mother that her son had passed away. After that, when I returned to my room, I could not do anything; even eating was impossible. My soul was too weary to write any more death certificates."
The death rate began to drop but not before a crippling sense of despair threatened to overpower her. "I did go into depression. I thought, why did I study medicine?" she said.
But then a 78-year-old patient recovering and getting discharged afforded her some much-needed encouragement.
"We were all very happy and cheered him saying, "Aap jung jeet gaye (you have won the war)". He turned around, touched my head and blessed me saying "Beta tera sara dukh mujhe lag jaye aur mera sara sukh tujhe lag jaye (My child, I wish all your sorrows be mine now and all my happiness yours)". No gold medal, trophy or money can give me more satisfaction than these words. I felt I got the highest reward for studying medicine."
Also Read:
Write to us at news@careers360.com.
More From Pritha Roy Choudhury