MHRD accords Autonomy to 52 Universities, 8 Colleges; Funding pattern still a concern area
MHRD accords Autonomy to 52 Universities, 8 Colleges; Funding pattern still a concern area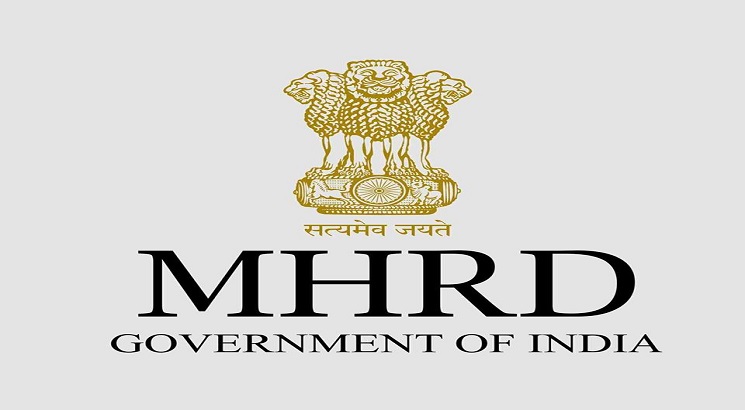 NEW DELHI, MARCH 21: The Union Government has granted 'autonomy' to 60 higher education institutions across the country, which include 52 universities and eight colleges. These institutions have been put into two categories based on their NAAC Score and will have the freedom to start new courses, appoint faculties, start off-campus centers, forge academic collaborations, etc.
The Union Minister of Human Resource Development, Prakash Javadekar making the announcement said, "In a historic decision today, the University Grants Commission has granted autonomy to sixty Higher Educational Institutions which have maintained high academic standards."
The sixty Higher Educational Institutions which have been granted autonomy includes 52 Universities i.e. 5 central universities, 21 state universities, 24 deemed universities, and 2 private universities. Javadekar said that the Government is striving to introduce a liberalized regime in the education sector and emphasis is on linking autonomy with quality.
Funding Woes of State Varsities
Though the Government has given autonomy to these institutions, funding and faculty shortage remains a major challenge for the majority of state universities, which has not been clarified by the MHRD. The public universities are troubled that with new funding agency (HEFA) in place they will get money as loans which will badly impact the University as they will have to look for other sources of fund generation and one option will be to increase the fee.
The state universities get a major portion of their funding from the respective state governments and many of them are not able to timely give the salary of their teaching and non-teaching staff. Several Expert committees from time to time have suggested that the Centre should take the complete onus on itself when it comes to funding higher education institutions.
Javadekar further explained that these universities will remain within the ambit of UGC but will have the freedom to start new courses, off-campus centers, skill development courses, research parks and any other new academic programs.
They will also have the freedom to hire foreign faculty, enroll foreign students, give incentive based emoluments to the faculty, enter into academic collaborations and run open distance learning programmes.
Eight autonomous colleges have also been given autonomy and they will be free to set their own syllabus, hold examinations, carry out the evaluation as well as declare results. In this case, only the degree will be awarded by the respective university.
The Minister also said that a show cause notice will be given to three deemed universities which are lacking in quality.
Central and State Universities
The MHRD has awarded autonomy to Jawaharlal Nehru University, Delhi and the University of Hyderabad, Hyderabad, these two institutions have been put in 'Category I'. Banaras Hindu University, Varanasi; Aligarh Muslim University, Aligarh and The English and Foreign Languages University, Telangana are the other three universities granted autonomy under 'Category II'.
As many as 12 state universities have been granted autonomy under Category I and nine under Category II. They are Jadavpur University, Kolkata; Algappa University, Karaikudi; NALSAR University of Law, Telangana; Savitri bai Phule Pune University, Pune; Andhra University, Visakhapatnam; National Law University Delhi, Dwarka; Utkal University, Bhubaneswar;
Kurukshetra University, Kurukshetra; Sri Venkateswara University, Tirupati; Osmania University, Hyderabad; Guru Nanak Dev University, Amritsar and University of Jammu, Jammu.
University of Mysore, Mysuru; Anna University, Chennai; Punjab University, Chandigarh; Kakatiya University, Warangal; Punjabi University, Patiala; Rajiv Gandhi University of Law, Patiala;
National Law University Odisha, Cuttack; University of Madras, Chennai and Guru Jambheshwar University of Science & Technology, Hisar, under the Category II.
Deemed and Private Universities
11 Deemed to be Universities have been granted autonomy under Category I, they are Homi Bhabha National Institute Mumbai, Maharashtra; Rashtriya Sanskrit Vidyapeetha, Tirupati; Gandhi Institute of Technology and Management (GITAM), Visakhapatnam; Narsee Monjee Institute of Studies,
Mumbai; Sri Ramachandra Medical College and Research Institute, Chennai; Dr. D.Y. Patil Vidyapeeth, Pune; Shanmugha Arts, Science, Technology & Research Academy (SASTRA)Thanjavur; Symbiosis International Pune; Institute of Chemical Technology, Mumbai; Datta Meghe Institute of Medical Sciences, Wardha and Tata Institute of Social Sciences, Mumbai.
Under the Category II, 13 Deemed to be Universities have been granted autonomy. The institutions are Teri School of Advanced Studies, New Delhi; Jain University, Bangalore; Vellore Institute of Technology, Vellore; Manipal Academy of Higher Education; KLE Academy of Higher Education and Research, Belgaum; Amrita Vishwa Vidyapeetham, Coimbatore; Kalinga Institute of Industrial Technology (KIIT), Bhubaneswar; JSS Academy of Higher Education & Research, Mysore; ICFAI Foundation for Higher Education and Research, Hyderabad; Dr. M.G.R. Educational and Research Institute, Chennai; Padmashree Dr. D.Y. Patil Vidyapeeth Navi Mumbai; The Indian Law Institute, New Delhi and Siksha 'O' Anusandhan, Bhubaneswar.
The two private universities granted autonomy include O.P. Jindal Global University, Sonipat, Haryana and Pandit Deendayal Petroleum University, Gandhinagar, Gujarat.
Prof C. Raj Kumar, Vice-Chancellor of O. P. Jindal Global University following the announcement said, "I am delighted to share the wonderful news that O.P. Jindal Global University has been granted autonomy by the University Grants Commission (UGC) and the MHRD in recognition of our high grade (A+) achieved under the NAAC process. It is truly remarkable that JGU could attain this distinction in barely 8 years when many universities could take even decades to complete the NAAC accreditation process, let alone receive the distinction of the A+ grade. This is a fantastic tribute to the outstanding contribution of all individuals connected to the JGU family and congratulations to each one of you."
Stay updated with latest Education News