Minimum syllabus with maximum quality, need of the hour
Minimum syllabus with maximum quality, need of the hour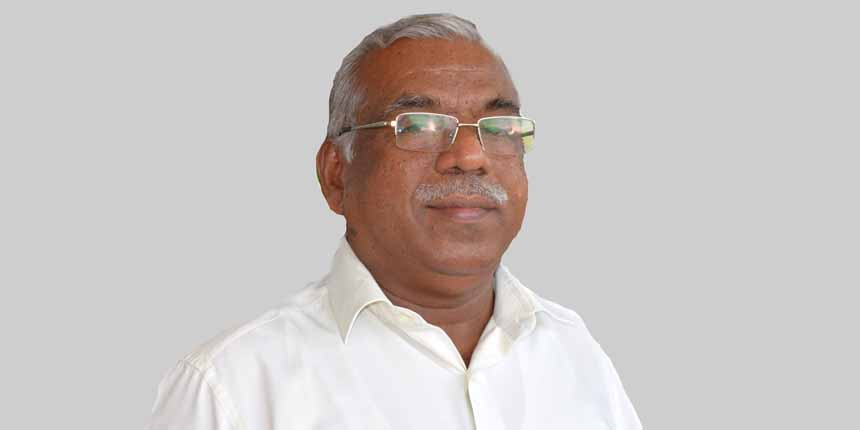 NEW DELHI : In a conversation with Careers360, Ganapathy Pillai P, Director - Academics, Amrita Vidyalayams, Tamil Nadu & Pondicherry region feels that Emotional and Spiritual Quotient needs to be addressed in school curriculum for children to understand the vision of their life.
Q. How do Amrita Vidyalayas stand out from other schools?
A. We are giving value-based education while other schools are only interested in developing the IQs of the children. We understand children must have not only Intelligence Quotient but Emotional Quotient and Spiritual Quotient. So, we give importance to all the three 'Qs.' This is our way of looking at the school education system.
Q. What's missing in the current education system?
A. Spiritual intelligence is missing in the curriculum of the present school education system and because of that one does not know the vision of their life. Even parents and teachers don't know about their vision of life. So, only spirituality gives those in one's life. I feel it must be part of the school education system.
Q. What kind of training do you give to your teachers and students?
A. We are doing a lot of things to develop a teacher's attitude and skills. Others usually develop only the skills of the teachers. We give equal importance to the attitude of the teachers. We conduct a ten-day programme for attitude training. During the programme, we talk only about life, what is life, the importance of life and how the teacher should be. The teachers are trained before their appointment. So, once they come to our schools they are different in terms of their attitude. We follow the same practice for children in enrolment programmes. We organize many camps from class 9th to 12th. When they attend the camp their life changes from what they experience at home.
Q. How we can make the school education system more robust?
A. The first thing is that our syllabus seems to be heavier. If you look at the Senior Secondary syllabus, it is almost similar to graduate-level like that of BA. So, it should be minimized and should have the content that gives more values to our lives. Even children who studied in English medium cannot speak English. The problem is not with subjects, but with supervision. What is actually required is deep knowledge. So, minimum syllabus with maximum quality is the need of the hour.
Stay updated with latest Education News
More From Aeshwarya Tiwari