NEET 2021: Five points raised by students for Education Minister
Students took to social media to ask the authorities regarding NEET 2021 exam date, syllabus, number of attempts. Education Minister Ramesh Pokhriyal is expected to announce the dates of NEET 2021 soon.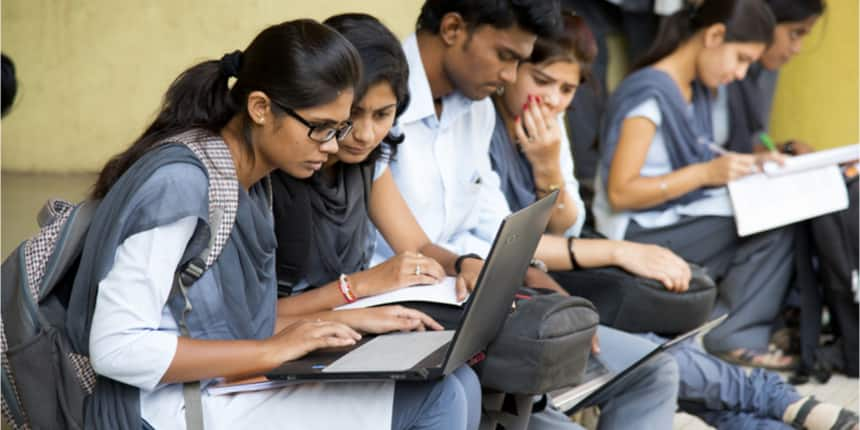 NEW DELHI: The medical aspirants are expecting Union Minister Ramesh Pokhriyal 'Nishank' to announce the dates for National Eligibility cum Entrance Test - NEET exam. The requests for NEET dates and syllabus have been increased after the announcement of JEE Main and Advanced exam dates by the education minister. Besides the date of exam, Twitter, Facebook and other social media platforms have been flooded with the queries on NEET 2021 exam mode, reduction of the syllabus and request to conduct exam twice a year.
However, as per sources, the education minister is expected to announce the NEET dates 2021 on or before the last week of January. Here is a brief introduction to the five important queries raised by students regarding NEET entrance exam and other details.
1. Declaration of NEET 2021 exam date
National Eligibility cum Entrance Test is usually conducted on first Sunday of May after the completion of Class 12 boards. Since CBSE Class 12 boards exam dates have been scheduled to be held from May 4 to June 10, 2021, it is expected that the NEET exam will be likely held in June-July. However, last year the exam was postponed thrice due to COVID-19 pandemic and was later conducted on September 13, 2020.
Students are facing issues while NEET preparation due to the uncertainty of NEET exam date.
@DrRPNishank @EduMinOfIndia
Respected @DrRPNishank Sir.
I'm a NEET-2021 Aspirant. There has been a huge rush in this competition since a time long. I request you to announce the date of the examination asap which would definitely help us in preparing for the exam. #NEET2021

— Shruti Sharma🇮🇳 (@imshrutisharma_) January 11, 2021
2. Conducting NEET-UG twice a year
As per the reports, the National Testing Agency (NTA) has written a letter to the Ministry of Health and Family Welfare (MoHFW) requesting to conduct NEET exam twice a year. Several students and officials believe that the decision to hold NEET 2021 exam twice will be a relief to medical aspirants.
Meanwhile, candidates are requesting the education minister to increase the number of NEET sessions or postpone till June using #NEET2021TwoTimes and #Educationministergoeslive. Some of the tweets by students can be checked below.
@DG_NTA @DrRPNishank Sir , A medical student now has just 1 chance per year after AIIMS and JIPMER are abolished..
Please allow us to sit in NEET 2021 Twice..
Fellow medical aspirants help this hashtag 🙏🏻🙏🏻🙏🏻
Try trending it. #NEET2021TwoTimes #EducationMinisterGoesLive

— P.S.Kohli (@i2mvkohli) December 30, 2020
Aspirants suggested that there are possibilities to conduct NEET exam twice a year.
NEET 2021 dates will be announced in 2 weeks time. Edu Minister said - Exploring all the possibilities of conducting the exam twice a year, keeping in view the concerns of students. If NEET is conducted twice then Repeaters will have an huge edge over First attempt students

— JAYAPRAKASH GANDHI (@jpgandhi) January 12, 2021
Students opined that holding NEET 2021 twice a year will be a relief for students
@Swamy39 sir we are requesting to you please demand to announce the date of NEET 21 from @DrRPNishank sir and @EduMinOfIndia @DG_NTA ASAP.
WE want to NEET twice in a year due to pandemic.@jagdishshetty @REIyer4 @student0P @anubha1812 we are very tensed, stressed and disturbed.

— Ram Gupta (@RamGupt23357121) January 11, 2021
3. Will NEET 2021 be conducted in online mode
In the letter written to health ministry, the NTA has also mentioned that exam can be conducted in online mode, as it is not easy to hold a pen and paper exam, which requires much larger arrangements. In a recent live session by Ramesh Pokhriyal mentioned that conducting NEET 2021 in online mode will be decided after the consultation with the MoHFW and National Medical Commission (NMC).
Writing to the union education minister and the NTA through Twitter, students have requested to conduct NEET exam in online mode.
Respected sir,
With due respect, kindly also consider conducting Neet 2021at least twice in a year, through Online mode
Please update Neet 2021 exam date as soon as possible@DrRPNishank

— Kiran Suthar (@kpsuthar91) January 12, 2021
If planning to conduct the exam offline, students have also requested to postpone NEET 2021 exam due to COVID-19 pandemic.
@DG_NTA
I request the NTA for Neet exam must be conducted in online mode and twice a year. Neet 2021 must be postponed due to pandemic situation, if offline and once in a year will be conducted.

— JN Jethani (@JethaniJn) January 7, 2021
4. Will NTA NEET 2021 syllabus be reduced?
After the deduction of 30% CBSE syllabus for the academic session 2021-22 session, the medical students are in a state of bewilderment as to how will it impact NEET syllabus. As the syllabus of NEET is prepared on the basis of Central Board of Secondary Education syllabus of Class 11 and 12. Thus, the deduction of 30% syllabus created chaos among students for preparation as some portion will not be taught in the school. Below is the quick look at the subject-wise deleted CBSE syllabus which might impact NEET 2021 syllabus.
Deleted syllabus of CBSE impacting NEET exam
| | | |
| --- | --- | --- |
| Subjects | Class 11 | Class 12 |
| Biology | 11 chapters | 5 chapters |
| Physics | some topics from 9 chapters | some portions from 10 chapters |
| Chemistry | Some topics and portions from 14 chapters | Topics from 16 chapters |

Students urged the education minister to declare the NEET syllabus as there is no clarity or ample time to prepare for the exam.
Honourable @DrRPNishank @DG_NTA please update NEET 2021 date and syllabus as soon as possible... We r suffering from panic for no certainty of exam date n syllabus...

— Sufal Karmakar (@sufal_karmakar) January 11, 2021
Please announce the NEET exam pattern and syllabus as it will help them to schedule the studies and prepare properly.
@DG_NTA @DrRPNishank @EduMinOfIndia sir please declare the date and the syllabus for the NEET ug because this will help us to schedule our studies and prepare properly . I'll suggest please conduct neet twice offline mode with full syllabus no extra in questions , exam will twice

— Sanketgour (@Sanketgour4) January 10, 2021
5. NEET exam centres 2021 abroad
The medical aspirants abroad are requesting NTA and MoHFW to conduct NEET 2021 abroad. It has been requested to set up exam centres outside India for NRI (Non-Resident Indians) and OCI (Overseas Citizens of India) candidates. However, it depends on the decision by the ministry and NMC.
Last year, due to COVID-19 epidemic, medical students from Gulf countries requested NTA and MoHFW to conduct the NEET exam in centres abroad, which was later denied.
The chaos and other speculations will come to an end after the expected announcement from Ramesh Pokhriyal on NEET 2021 exam date and details.
NTA NEET 2021
The exam dates and registration of NEET 2021 will begin after the exam dates are announced at ntaneet.nic.in or nta.ac.in. Only the candidates who fulfil the specified eligibility criteria can now apply for NEET exam. The NTA will conduct NEET 2021 exam for admission to 80,005 MBBS, 26,949 BDS, 50,720 AYUSH, 525 BVSc and AH seats. As many as 1,899 AIIMS MBBS and 249 JIPMER MBBS seats will be granted through NEET scores.
Know More About
Exam Date

02 May, 2021 (Tentative)
Download Exam Brochure