NEET 2021 on August 1; Check 3 month strategy for NEET preparation
NEET 2021 on August 1; Check 3 month strategy for NEET preparation
NEET 2021 on August 1. Complete NEET 2021 syllabus, take mock tests and revise to crack NEET in 180 days.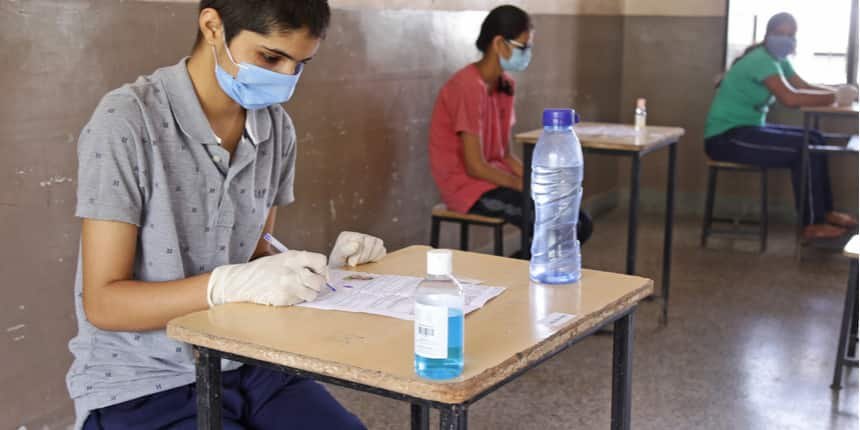 NEW DELHI: The National Testing Agency (NTA) will conduct NEET 2021 on August 1. However, the NEET application form is yet to be released. Aspirants are left with only three months for NEET 2021 preparation. It is the time for candidates to burn the midnight oil to crack the NEET exam. With only 180 days in hand to compete against more than 15 lakh aspirants in NEET-UG 2021, students need to put their best foot forward. NEET preparation in three months is a challenging but not an impossible task.
Recommended: Click Here to Join NEET Crash Course to Revise Your NEET Syllabus || Click Here to Join NEET Online Test Series
With limited time at hand, students need to be smart with their NEET preparation 2021. For example, covering the entire NEET 2021 syllabus might be difficult, thus, candidates should focus on covering important and high weightage NEET chapters. Aspirants need to devise a study plan, take NEET 2021 mock tests, practice last year questions and revise their notes thoroughly. Read the story to know how to prepare for NEET 2021 in three months.
NEET preparation 2021 - 3 month plan
Check the plan of action to prepare for NEET-UG 2021 exam in three months.
Know your level of NEET preparation 2021
The first step to NEET 2021 preparation is to know where you stand. Students should know in which subjects they are performing well and which subjects they need to focus more. The best way to judge your level of NEET-UG preparation is through mock tests. So, as a first step, students should take NEET mock tests 2021 and analyse them well to know their level of preparation.
List of NEET chapters 2021
In the second step, students need to analyse how much of NEET 2021 syllabus they have covered. Candidates should jot down the entire syllabus of NEET subject wise to know what all they have to study. If the aspirant has covered a section of NEET syllabus 2021, they must focus on covering the remaining syllabus first. If not, students should make a list of important topics according to NEET 2021 chapter wise weightage. Based on candidates performance in NEET mock test, the amount of syllabus already covered, and the list of important chapters, students should prepare the list of topics they need to cover on priority.
NEET study plan 2021 - 3 month strategy
Once the list of NEET chapters and topics to cover is ready, it is time to prepare a time table. The time table should be prepared keeping in mind the amount of time students have in hand and the NEET 2021 syllabus left to cover. Candidates should divide topics from NEET syllabus 2021 PDF into their week wise goals.
The goal for NEET preparation per week should be divided further into each day goals. Candidates should ensure that they cover the NEET syllabus according to their set goal for the day. Students should also keep in mind to cover each subject - physics, chemistry and biology simultaneously each day.
NEET 2021 important topics
Check the list of important topics in NEET 2021 syllabus to cover below.
NEET Physics 2021 - Important topics
| | |
| --- | --- |
| S.No | Chapter |
| 1 | Electrostatics |
| 2 | Mechanics |
| 3 | Thermodynamics |
| 4 | Current electricity |
| 5 | Electromagnetic Induction and Alternating Current |
| 6 | Optics |
NEET Chemistry 2021 - Important topics
| | |
| --- | --- |
| S.No | Chapter |
| 1 | Chemical bonding and molecular structure |
| 2 | Thermodynamics |
| 3 | Equilibrium |
| 4 | Organic chemistry |
| 5 | Solutions |
| 6 | P-block elements |
| 7 | D and F block elements |
| 8 | Coordination compounds |
NEET Biology 2021 - Important topics
| | |
| --- | --- |
| S.No | Chapter |
| 1 | Diversity of living organisms |
| 2 | Structural organisation in plants and animals |
| 3 | Cell: Structure and function |
| 4 | Plant physiology |
| 5 | Human physiology |
| 6 | Reproduction |
| 7 | Genetics and evolution |
| 8 | Biology and human welfare |
| 9 | Ecology and environment |
NEET 2021 preparation in three months - Check your progress
It is important for students to keep checking their progress in NEET preparation 2021. Students should take sectional NEET mock tests every alternate day and at least two full-length mock tests per week. Additionally, aspirants should solve NEET previous year question papers of the last five years. Candidates should solve each and every example and question in physics and chemistry NCERT books. Students should have the list of formulas in NEET physics and chemistry ready and revise them on a regular basis.
Additionally, for biology NCERTs should be read line by line and all diagrams, flow charts, and tables should be learned by heart. In addition to NCERTs, students should also solve questions from coaching material, reference books, and NCERT exemplar.
NEET preparation in 3 months - Best books
Check the list of important books for NEET preparation below.
NCERT Physics, Chemistry, and Biology Class 11 and Class 12
Concepts of Physics by HC Verma
Fundamental Physics by Pradeep
ABC of Chemistry for Classes 11 and 12 by Modern
Physical Chemistry by OP Tandon
Objective Biology by Dinesh
Pradeep Guide on Biology
Crack NEET 2021 in three months - Revise, Revise, Revise
For cracking the NEET exam, candidates should ensure they revise each and every topic they have studied at least twice. Students can afford studying for 30 minutes less but cannot afford not revising the syllabus. When there is just one month left for the exam, candidates should design their NEET 2021 revision timetable. Each topic, diagram, question, and example for NEET biology, chemistry and physics should be revised thoroughly. Students can use short notes, flashcards, videos and other such techniques to revise the NEET syllabus 2021.
Write to us at news@careers360.com
Know More About

Download Exam Brochure