NEP 2020: Education Minister launches NIOS Virtual Open School today
NEP 2020: Education Minister launches NIOS Virtual Open School today
Dharmendra Pradhan today launched the online platform for virtual schooling with the mission to enable access to affordable, world-class education to enhance learning outcomes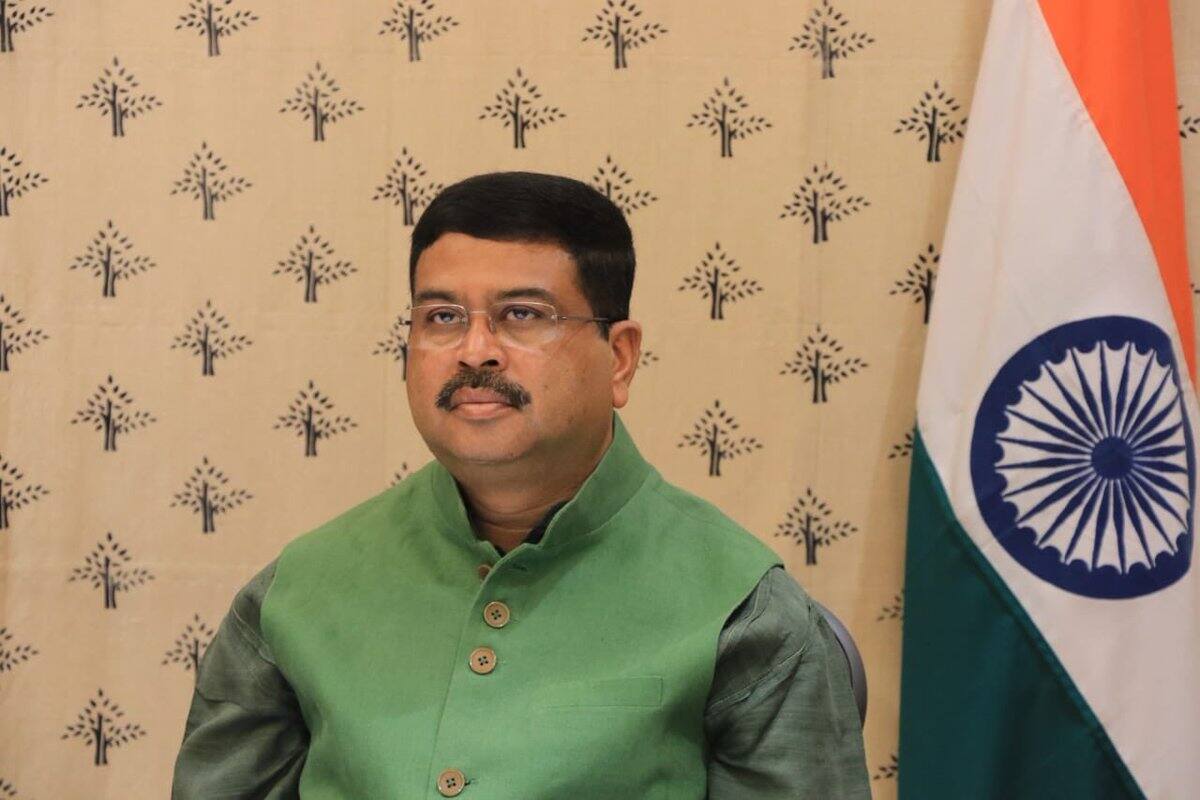 NEW DELHI: The Department of School Education and Literacy, Ministry of Education today launched the Virtual School of NIOS for providing advanced digital learning platforms through virtual live classrooms and labs for Classes 9 to 12 students.
At the conference, the education minister Dharmendra Pradhan also launched an achievement booklet, alternate academic calendar 2021-22 of NCERT to commemorate one year of the implementation of National Education Policy (NEP 2020).
Speaking at the conference, Dharmendra Pradhan said, "NEP is a philosophical document, not about data or numbers. Education is not about collecting degrees but to build character and nation through building knowledge. That is our understanding of the Indian knowledge system."
Pradhan said, " that education is not merely a competition to acquire degrees, but is a tool to leverage knowledge for character building and eventually nation building." He stressed that the Government is working to facilitate upgradation of infrastructure in schools, such as ensuring that Internet reaches the village schools across the country.
"NEP is a guiding philosophy to transform the hopes and aspirations of millions of the youth to reality and making India self – reliant and the formulation of NEP is also a live example of co-operative federalism to achieve a common goal of making India a global hub of knowledge." When we look back at the progress of NEP, we get more confident about the future of our students, he added.
While elaborating on the advantages of the Virtual School of NIOS he said, "This school is a new model of learning and is an example how leveraging technology and innovation can facilitate greater inclusion in education. The school is first-of-its-kind initiative in the country which will provide advanced digital learning platforms through Virtual Live Classrooms and Virtual Labs."
"Several good policies over the past 75 years are hidden in the files without being implemented. But we are presenting a sort of report card for NEP -- what we have done over the past one year," he added.
Anita Karwa, secretary school education and literacy department said, "Class 9 to 12 will have the option to join the virtual school. Everything including teaching, assessment, will be online."
The National Institute of Open Schooling (NIOS), Virtual Open School, is launched with the mission to enable access to affordable, world-class education to enhance learning outcomes and develop NIOS students with multiple intelligence, ready to face the challenges of the digital age.
With this initiative, the entire education process for NIOS Virtual Open School students of Classes 9-12 will be online, this includes teaching, live interactive classes, recorded sessions and videos, submit tutor marked assignments (TMAs), assessments and exams and certifications to enhance employability.
This initiative will also help bridge the gap between the lack of infrastructure and resources available for students from the economically disadvantaged and historically marginalized section of the society. Even the differently abled students will be able to participate and be a part of this initiative.
The virtual schooling platform will include facilities like virtual classrooms, labs, AI-based remote proctored exams and cyber security. The courses offered by the NIOS virtual open schooling are artificial intelligence, mobile technician, retail management and cyber security.
The Virtual Open School will provide access to students for job boards and job portals to secure jobs, access to venture capital and the option to become entrepreneurs.
Write to us at news@careers360.com.
More From Abhijit Srivastava