NITI Aayog suggests school mergers, teacher recruitment to transform education system
NITI Aayog suggests school mergers, teacher recruitment to transform education system
NITI Aayog's report says Jharkhand merged 4,380 schools and saved Rs 400 crore by cutting teacher, infrastructure needs.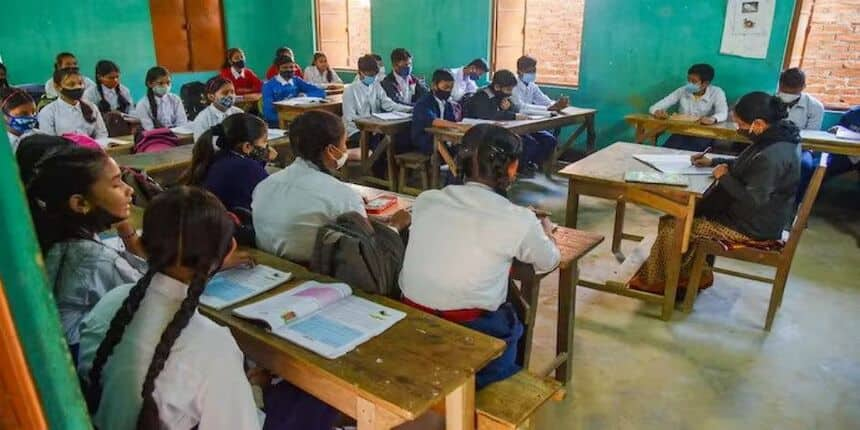 Sanjay
|
Nov 15, 2023 - 4:10 p.m. IST
NEW DELHI: School mergers, teachers rationalisation and reforms in teacher education and training are among the measures required to help enhance learning outcomes in Indian schools, the NITI Aayog said in a report released on Tuesday. The report is an assessment of NITI Aayog's school rationalisation and reform project, Sustainable Action for Transforming Human Capital in Education (SATH-E).
The report said that other methods of large-scale education transformation are assessment of education quality by third-party assessors, implementation of Early Childhood Education (ECE) and strengthening of governance structures in education departments across states.
The report contains suggestions based on the analysis of nine interventions under SATH-E implementation in three states – Jharkhand, Odisha and Madhya Pradesh. The nine interventions were part of three broad categories of reforms – structural, academic and governance and accountability.
Project SATH-E was started by NITI Aayog in 2017 with the objective of supporting three states in improving the quality of education. Between 2017 and 2022, project SATH-E impacted more than two crore students in over two lakh schools in these three states, said the report. NITI Aayog's knowledge partners, Boston Consulting Group (BCG) and Piramal Foundation for Education Leadership (PFEL), helped implement the project in the states.
School mergers
In its report, NITI Aayog said India continues to have five times the number of schools than China for the same enrolment and that more than 50% of primary schools across many states have an enrolment of less than 60.
In India, an average government school has just 50-60 students and one or two teachers, while its private counterpart has about 265 students and nine teachers. There are nearly 4 lakh government schools with less than 50 students and just one or two teachers.
"The cost of such sub-scale schools in the form of extensive multi-grade teaching, lack of a student and parent community that can demand accountability, poor infrastructure, the same 1-2 teachers also handling all administrative responsibilities in the absence of headmasters or principals, etc. is very high. Thoughtfully executed school mergers is one path forward," the Aayog said.
This has been executed across SATH-E states with "favourable results".
According to the NITI Aayog report, in Jharkhand, a total of 4,380 schools were merged resulting in savings of Rs 400 crore through reduced teacher and infrastructure needs. The mergers also increased availability of subject teachers. In Madhya Pradesh, 35,000 schools were merged with nearby schools. As the number of schools reduced to 16,000 after the merger, 55% of schools had a headmaster compared to just 20% before. In Odisha, 2,000 schools were merged into same-campus schools. This helped in the framing of a transparent state policy and norms to guide subsequent mergers.
The merger also resulted in improvement of school infrastructures and learning outcomes. However, all three states incurred significant learning losses during the Covid-19 pandemic. Learning outcomes were measured through the National Achievement Survey (NAS), the report added.
While Madhya Pradesh and Odisha improved their NAS ranking over a period of four years from 2017 to 2021, Jharkhand saw a drop.
NAS ranking for Class 3 maths
| | | |
| --- | --- | --- |
| State | 2017 | 2021 |
| Madhya Pradesh | 22 | 4 |
| Odisha | 21 | 7 |
| Jharkhand | 13 | 19 |
NITI Aayog has suggested that apart from mergers, states should also consider setting up large integrated K-12 schools and provide transport so that all students can equitably access them.
Also Read | Kanpur: 101 primary schools closed mid-session causing chaos, confusion
Teacher vacancy and recruitment
India has a shortage of more than a million teachers and several states have between 30% and 50% teacher vacancy, said NITI Aayog, adding that it hinders the process of transforming the education system.
"There is a need to consider teacher-cadre restructuring and introduce additional cadres to de-bottleneck recruitment at a larger scale. Further, teacher rationalisation needs to be taken up to ensure teachers are posted from surplus urban schools to rural schools with deficits – this may need structured policies around rural postings and necessary incentives," it said.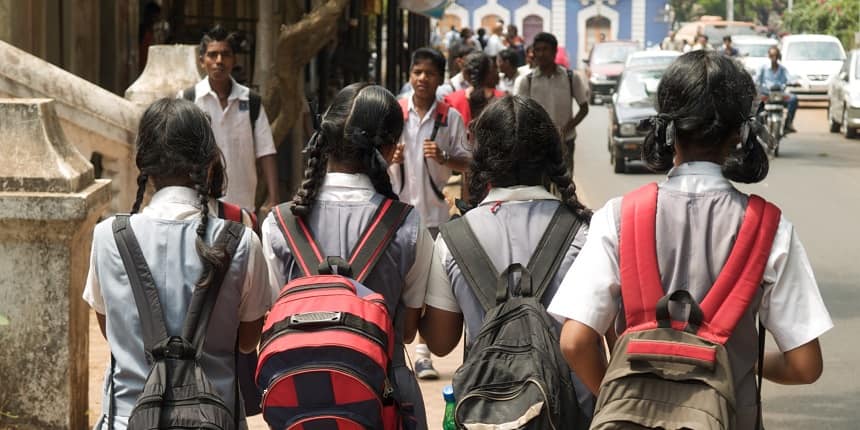 Shortage of teachers is hindering the transformation of education system. (Representative Image: Wikimedia Commons)
There are approximately 2 to 5 lakh "untrained teachers" in primary and upper primary levels in Indian schools who are failing to meet the Right to Education (RTE) requirements, the NITI Aayog said. Even those who are trained receive outdated pre-service curricula (D.Ed/B.Ed/M.Ed) which are delivered in a "theoretical and not-classroom-practice-based manner".
"Pre-service education requires much stronger accreditation and recognition standards, along with increased duration, rigour and relevance of curricula. It also needs to be delivered a lot more practically," it said.
Regular teacher recruitment along with rationalisation and training were in all the three SATH-E states.
Quality data and ECE
The Aayog emphasised that the discourse on education in India has now shifted from access to quality and that there is a lack of authentic and reliable data to measure quality of education.
It suggested involving third-party assessors on a sample basis to ensure assessments data authenticity.
ECE must be taken up by states as a top priority, said Aayog. "Implementing ECE effectively would also imply offering context-specific mother tongue-based multilingual education especially in tribal areas," it said.
Strengthening education governance
NITI Aayog has also asked the states to consider decentralisation of powers to principals, district and block officers.
"This includes providing them greater financial powers and autonomy to make decisions in line with local needs with necessary checks and balances linked to outcomes," it said.
All these efforts cannot be successful without a strong political will and involvement to take bold decisions and drive actions, Aayog said.
"They also need to be coupled with last mile empowerment and motivation so that teachers and school principals feel inspired to drive the change," it said.
---
Follow us for the latest education news on colleges and universities, admission, courses, exams, schools, research, NEP and education policies and more..
To get in touch, write to us at news@careers360.com.