Kanpur: 101 primary schools closed mid-session causing chaos, confusion
Kanpur: 101 primary schools closed mid-session causing chaos, confusion
These Kanpur schools operated from rented premises, didn't meet Operation Kayakalp norms. Children moved to far-off government schools.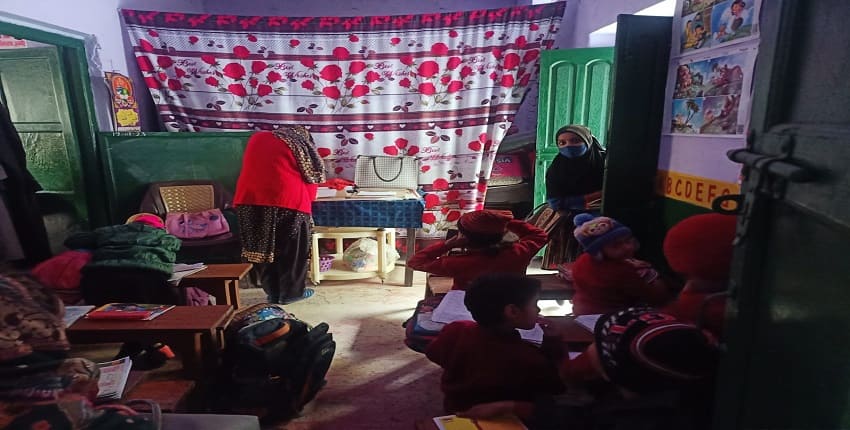 NEW DELHI: In the last one week, 101 primary government schools in Kanpur Nagar have been closed and merged into other government schools throwing teachers, parents and around 3,000 children into confusion. An official document accessed by Careers360 says that the Kanpur City schools were closed for not meeting 19 basic infrastructure requirements prescribed by the Operation Kayakalp, a programme launched by the Yogi Adityanath-led government in Uttar Pradesh.
Operation Kayakalp was launched by the Yogi government in 2018 to boost infrastructure and build smart classes in Uttar Pradesh schools. The 19 facilities included basics such as toilets, drinking water supply and tiling of classrooms and many others ….. . However, the 101 schools that have been closed mid-academic-session were functioning from rented premises. Many of them lacked facilities and in several cases, there were court cases between the landlords and the office of the basic shiksha adhikari (BSA).
In November, a 13-member committee was formed to fast-track the merger of these Kanpur Nagar schools into ones operating from buildings the government owns. The 101 schools received notice regarding the shift in December 2022. Taking place in the middle of the academic year, the merger has disrupted classes for some students in this group in a system just recovering from the blow dealt to education by the Covid-19 pandemic.
Plus, many children have been flung far from their neighbourhood schools to ones 1-2 km away from them. "Due to this, students are harassed," said a teacher from a primary school in Prem Nagar, Kanpur. "Majority of these students are from low-income backgrounds,their parents are either rickshaw-pullers or labourers."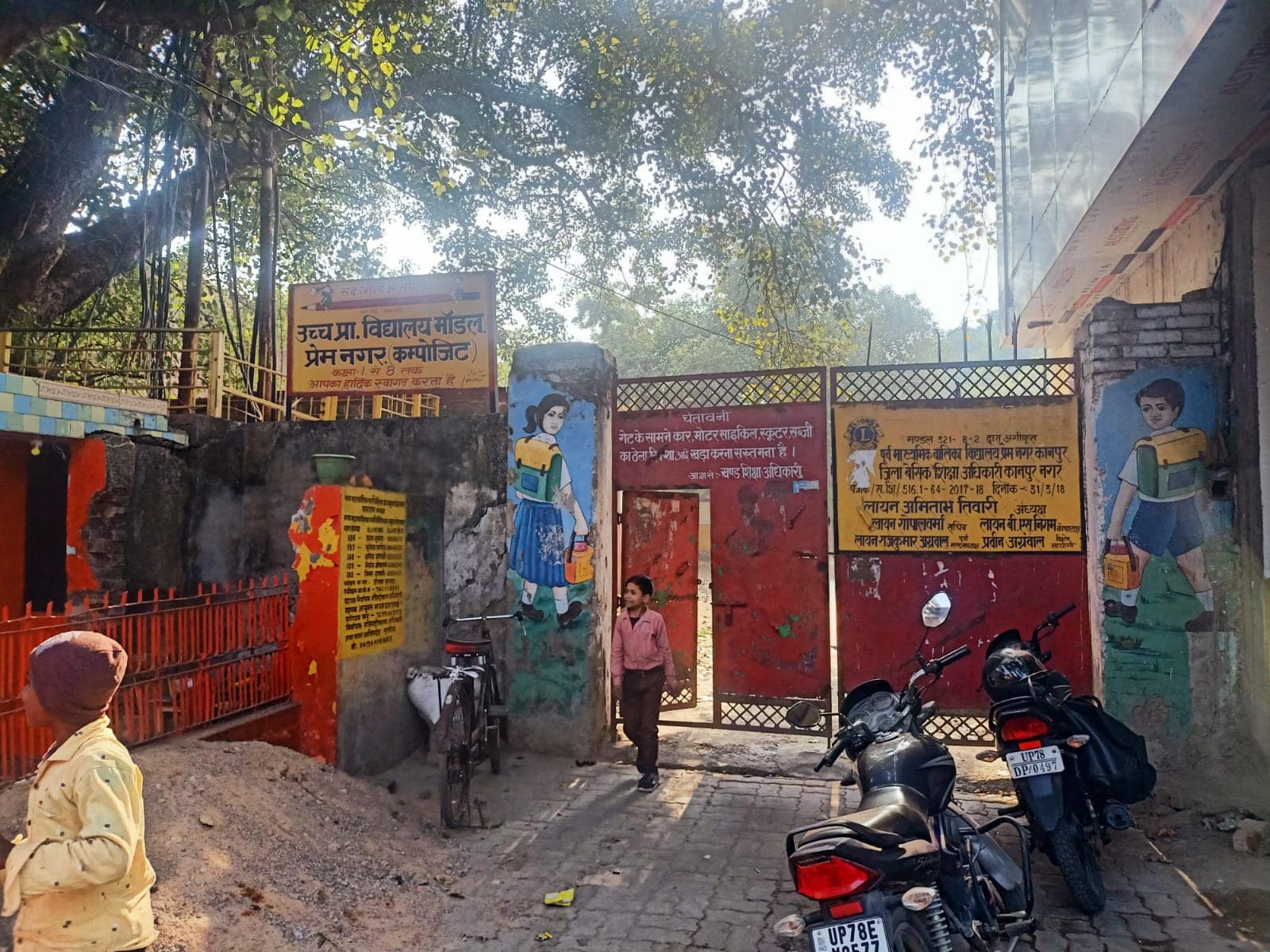 Composite Model School, Prem Nagar, Kanpur Nagar
Violating RTE Rules
The Right to Education Act requires the local government to provide a primary school within a kilometre of every habitation and an upper-primary school within 3 km. The merger will result in many primary school children – in Classes 1 to 5 – to travel beyond 1 km to reach school which is a violation of the law, a teacher pointed out.
Also Read | Odisha plans to close 7,700 schools but a village is fighting back
Many teachers are questioning the rationale behind the merger and are worried about the impact on children's learning. "The government is currently running the National Initiative for Proficiency in Reading with Understanding and Numeracy (NIPUN Bharat) under which every child in the country necessarily attains foundational literacy and numeracy (FLN) by the end of Class 3, by 2026-27. Many teachers are trained and pressed to follow the curriculum. But with the current shifts and mergers, all this effort will be a waste," said a teacher who didn't want to be named. In some cases, as many as four to nine schools have been merged into one in Kanpur Nagar.
Further, with fewer schools and a large number of teachers, "there is a high chance that teachers can be fired", said another teacher from Kanpur Nagar.
Kanpur school merger and U-DISE
The notice also highlighted that the transfers are only for educational purposes; in official central database of schools maintained by the education ministry – the Unified District Information System on Education (U-DISE Plus) – the old schools will continue to remain with the old codes, until further orders. Until that changes, Kanpur will have fewer actual schools on the ground than in government records.
"This is 'just a tactic' to merge schools because it takes a full year to merge a school officially. Now 101 schools have been closed and the teachers and students have been shifted to other schools. Getting a new UDISE code and a proper merger will take some time on paper. But on the ground it has been done," said an official from the block education department.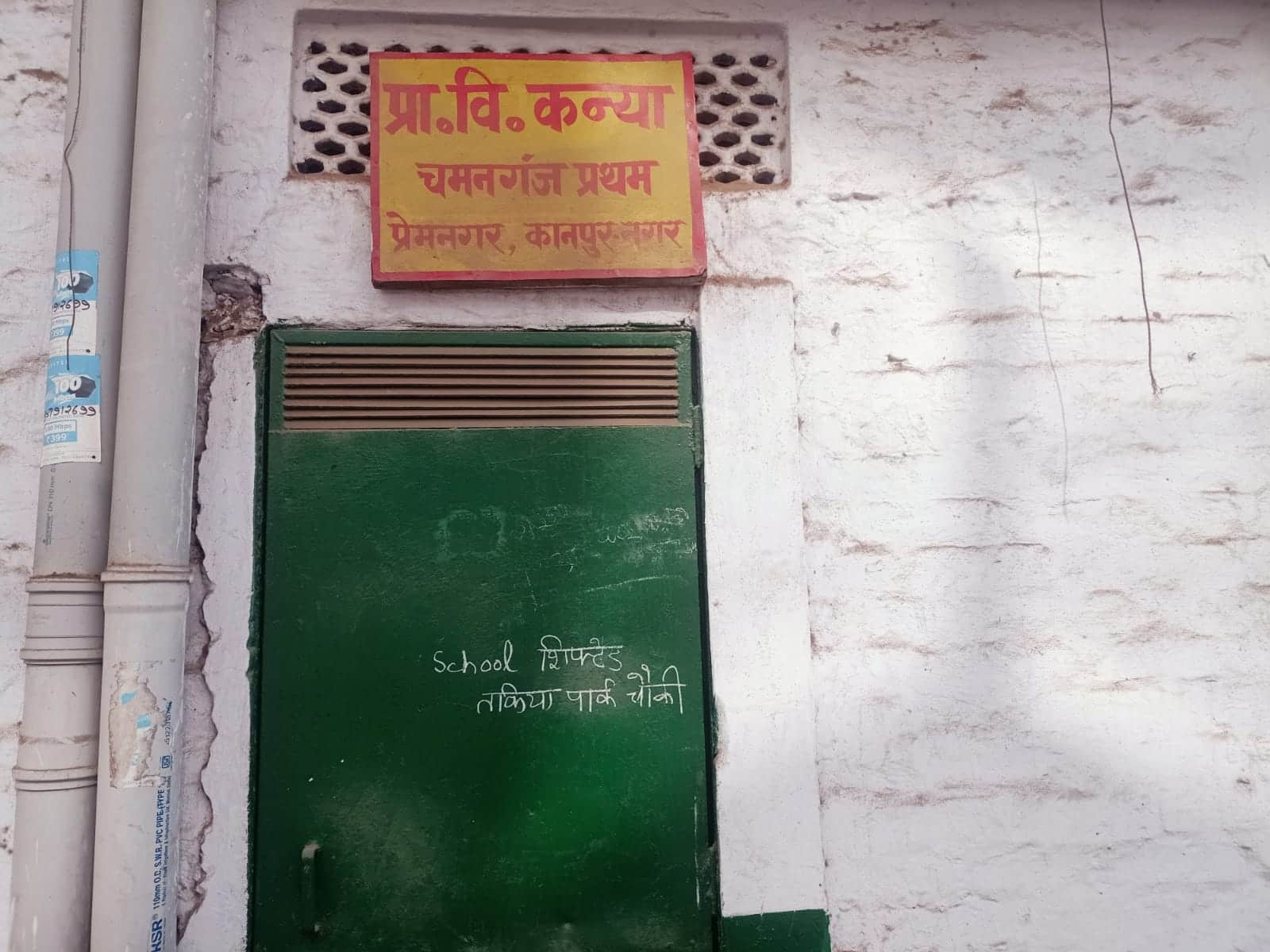 One of the Primary schools in Chamanganj areas of Kanpur Nagar shifted to another 1km school Also Read | UP has left its rural government schools unprepared for rise in enrolment
Hassle for primary students
Some teachers are still sitting in their old buildings because after winter vacation, students have just started to come back to school. "Students are unaware about the transfers and are now facing issues travelling to new schools as many children in these primary schools are very young, as young as six years," said a teacher from Humayun Bagh.
"Earlier students used to go back to their homes in the middle in case of any issue or parents could easily visit the schools and their ward. But now, small children are not able to travel distances as they have to cross a full length of the road," explained another teacher from Prem Nagar.
Teachers highlight that these students coming into the newly-assigned government schools don't have any transportation facilities nor the funds to come daily. "When the government is providing everything from education to meals to books to dresses, how can they ask the poor parents and their children to come to the schools which are far away from their homes. It's impossible," said a teacher whose school was recently shifted into Prem Nagar Composite Model school.
Further, after mergers there are now only 142 government schools left in the city, informed an official in the block education department.
"There are many areas which earlier had just one primary school, but now they will have none," added another teacher who didn't want to be named.
Why merge now?
Small schools which have been transferred were facing several issues like lack of water connection, washroom facilities and many others.
"Most primary schools didn't have such facilities. Hence, now these 101 schools will be shifted to schools which have all these facilities," added a block education official of Prem Nagar. He added, "The issue is that these primary schools were running in rented spaces where the landlords were not providing basic facilities and further creating problems for both teachers and students." Plus, there are several ongoing court cases involving the BSA and the landlords of these school premises.
Narendra Dwivedi from Uttar Pradesh Prathmik Shikshak Sangh said: "The issue is that while the district officials and state government is describing school mergers as 'development of the schools', the question is whether the schools into which transfers are being done are complying with all the 19 parameters of Operation Kayakalp or not."
The official document specifies that out of the 142 schools Kanpur is now left with, no school is abiding by all 19 parameters prescribed under Operation Kayakalp.
While teachers have highlighted that the newly-assigned government-owned school buildings also don't have proper facilities, the city officials have said that the facilities will be available soon. The city officials have asked schools and block education officers to complete the shifting and mergers by March 2023.
---
Follow us for the latest education news on colleges and universities, admission, courses, exams, schools, research, NEP and education policies and more..
To get in touch, write to us at news@careers360.com.
More From Sheena Sachdeva