'Need drastic measures to improve legal education': NLU Tripura VC
CLAT only covers 23 National Law Universities across India; it does not cover a large number of students, said NLU Tripura VC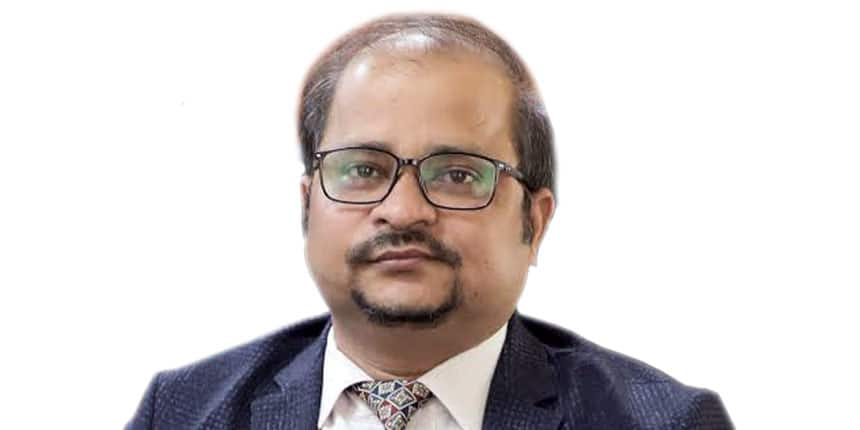 NEW DELHI: In early 2022, the network of National Law Universities got its 25th entrant in NLU Tripura. In September, the former registrar of NLU Odisha, Yogesh Pratap Singh, was appointed its founding Vice-Chancellor. Singh spoke to Careers360 about his plans for the new NLU, the challenges in recruitment he anticipates, CLAT, legal education and research, and the reforms needed.
Q. What will be your priority as the founding VC of NLU Tripura?
A. This is a new law school. The government has allotted land for the construction of NLU Agartala. We are at the initial stage and we are yet to receive funds from the government.
My focus will be on quality classroom teaching. Getting good faculty will be a challenge, considering the locational disadvantage. We have plans to focus on research and start research centres pertaining to the problems of the north-eastern region. This will enable us to help the government in policy-making. The session was intended to begin in January but the hostel building work has been moving slowly. The Tripura assembly elections are also approaching which has delayed the work.
Q. The University Grants Commission (UGC) is mulling over introducing law courses in regional languages. How do you see this decision?
A. The National Education Policy 2020 talks about a bilingual approach. It appears good to me as it addresses the problem of language barrier in NLUs. However, I have doubts about the government being able to implement this policy on the ground. If a Hindi-speaking student gets admission in an educational institution in Tamil Nadu, I am not sure how they will tackle this problem. NLUs have a pan-India character and students from across the country come to NLUs. Second problem, in my opinion, is making quality literature available in regional languages. Most of the quality literature, good textbooks, data, and research is available only in English.
Q. As per the NEP 2020, all institutions are preparing to turn into multidisciplinary institutions. Do you have such a plan for NLU Tripura?
A. Law is an integrated course and we emphasise on integration of knowledge through courses like, BA LLB, BBA LLB, and BSc LLB. I was in NLU Odisha and we had started a course in public health and other skill-oriented courses. Here, if everything goes well, we plan to start departments in liberal arts, public health and management. These departments will be asked to design their own courses.
Also Read|NLU Tripura cancels LLB, LLM admission 2022 over domicile quota
Q. Chief Justice of India DY Chandrachud recently said that CLAT does not necessarily select "students with the right ethos"? Is there a need to redesign the law entrance test?
A. CLAT has long been under criticism. The exam pattern encouraged students to join coaching centres. I have been involved in the CLAT examination process for years, so I've seen it closely.
Even before joining the BA LLB course, students are supposed to know the law and that is the reason why students relied on coaching centres. In the name of legal aptitude, I have seen questions on IPC, constitutional law etc. Then the NLU Consortium was created and they promised to improve.
In the last two years, they have started asking aptitude-based questions. In spite of that, I feel the entire process is based on an elitist model. We need to improve and change the pattern to make it more inclusive. Now, question papers are given in regional languages because English papers favours students from privileged backgrounds.
When Justice Chandrachud says "right ethos", I believe he is not targeting real people. The entire education system and NLUs have been confined to only the elite classes. Legal education is not just for elites. We have more than 1,500 colleges in the country. CLAT is used in only 23 NLUs and a few more private law schools. We are not targeting a large number of students. When the first NLU was established in Bengaluru, the idea was to improve the quality of the Bar and subsequently get good advocates and judges. People are not joining the bar, rather focusing on the placements and packages.
Q. Do Indian Law educational institutions focus enough on research? Is there a need for further encouragement?
A. Barring two-three law schools in Delhi, Bengaluru and maybe NALSAR, Hyderabad, no law school is actively engaged in research. Other law schools have either failed or struggling because of the lack of infrastructure. One of the biggest challenges in law schools is good faculty who can develop the environment of research.
NLUs are supposed to be think-tanks for quality legal research. They can improve governance and contribute to the betterment of the public. We do not have quality journals either. The research output is very poor and the problem lies in the university system. We have not given more emphasis on our LLM students. While the one-year LLM has diluted the academic rigour, degrees are still distributed like anything. Many join teaching when they do not get a job anywhere else and you see a drop in the quality of teachers.
At this point we are more accustomed to do secondary research, on the basis of existing books, articles, and reports. We should move to empirical research which involves going into the field. We should be able to help the government, the policy makers, lawmakers to improve the quality of life of the common people.
Also Read| 7 of India's top law schools placed less than 30% graduates
Q. NLUs across India have been accused of not implementing OBC reservation. How do you see this situation?
A. In my personal opinion, law schools have failed to implement the reservation scheme. It is ironic because the NLUs are supposed to be law-abiding and uphold the constitution. As a student of constitutional law, I believe in affirmative action policy. When I was in NLU Odisha, I was also asked to appear before the National Commission of Backward Classes to answer why NLUs are not implementing OBC reservation. There was a prototype answer by all NLU representatives that the state government has not adopted the OBC reservation. In my opinion, these are delaying tactics. We should implement the OBC quota and a few NLUs have. Many are still trying to bypass it. They maintain that NLUs have national character but when it came to reservation, it was not implemented.
Q. Time and again, the legal education in India has been criticised for being sub-par. What reforms are required?
A. The Bar Council of India's requirements to run a law school are fewer compared to other regulators. I have personally seen many colleges where even that much is not met. In spite of this, if these colleges have been allowed to function, the Bar Council of India should take the responsibility. BCI has become a bit more serious now but there was a time when it was too lenient in giving recognition. There was barely any inspection.
NEP 2020 has left out legal education. I am not sure if it will be regulated by BCI in the future or some other new body. We need to take drastic measures to improve legal education. We have to be strict when giving recognition to new law colleges. The 25 NLUs and a few private colleges will not improve it alone. Having said that, NLUs still have a greater responsibility to create better law professionals and support other law colleges in a state.
---
Follow us for the latest education news on colleges and universities, admission, courses, exams, schools, research, NEP and education policies and more..
To get in touch, write to us at news@careers360.com.
Know More About
NIRF Rank
24
Rating
3.1/5
Download Brochure