NLUO students are helping a domestic worker seek permission sue China
NLUO students are helping a domestic worker seek permission sue China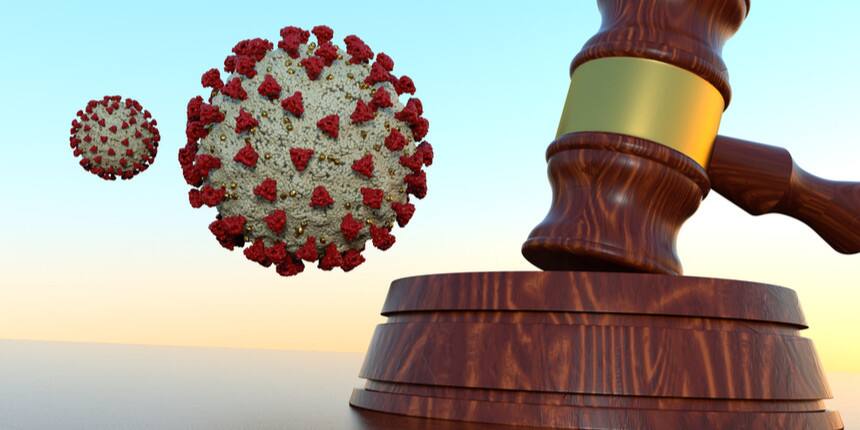 NEW DELHI: A domestic help in Kolkata, with the support of three students of National Law University Odisha (NLUO), has written to the central government seeking permission to sue China who she believes is responsible for the pandemic caused COVID-19 reported the legal news portal Bar and Bench.
A representation was made by Arata Gupta, the domestic worker through three students of NLUO. The students are Arkaneil Bhaumik, Shivalika Rudrabatla and Siddharth Jain said the report.
The three students have been given the power of attorney to act on her behalf. A letter to the secretary, ministry of external affairs, government of India written by Gupta reads, "I am uneducated and unaware of the legalities of the claim."
"Please find attached the representation requesting sanction for instituting a claim against the People's Republic of China drafted by the POA holders," the letter read.
The representation
The eight-page representation drafted by the students says: "The Chinese government is responsible for the spread of this pandemic as during the critical weeks of the outbreak it suppressed information from the international community, arrested whistleblowers, destroyed crucial medical research and denied human to human transmission of the disease despite copious evidence against it."
Gupta's letter to the ministry goes on to say that as per the power granted to the Central Government under section 86 of the Code of Civil Procedure 1908, a sanction may be given for a suit in India against a foreign state.
Gupta and her family are unable to earn a living and are just surviving with the help of money donated by one of her employers.
Making a plea to the government for the permission required, Arata said, "I am desirous of instituting a suit to recover damages worth Rs 36,000 for the period of lockdown ending May 31, 2020 and exemplary damages worth five lakhs."
Also Read:
Write to us at news@careers360.com.
More From Team Careers360