No Indian institution in QS Top 50 under 50; IIT-G, Hyderabad University & Anna University in Next 100 under 50
No Indian institution in QS Top 50 under 50; IIT-G, Hyderabad University & Anna University in Next 100 under 50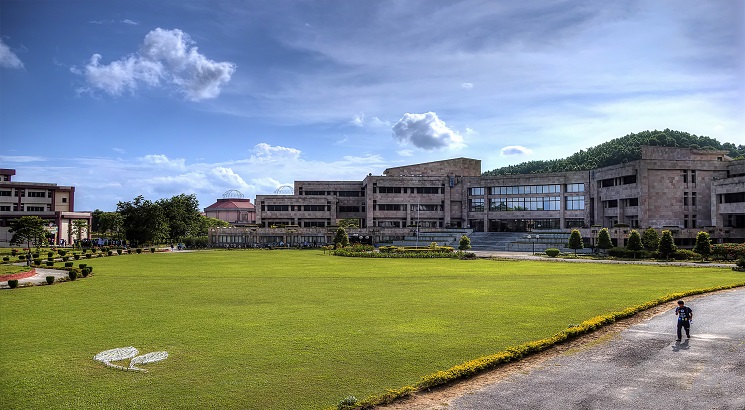 NEW DELHI, JUNE 22: The 'QS Top 50 Under 50' 2019 Rankings are out now. The top three institutes have repeated their performance for the fourth consecutive year by retaining their position in the latest 2019 ranking as well. The three Asian heavy-weights-Nanyang Technological University (NTU), Singapore; The Hong Kong University of Science and Technology (HKUST), Hong Kong and Korea Advanced Institute of Science & Technology, South Korea, have retained their top three positions from 2018 rankings. The 2019 ranking includes universities from as many as 25 countries.
India though does not feature in the 'QS Top 50 under 50', three Indian higher education institutions feature in the 'Next 100 under 50'. Among Indian institutions, Indian Institute of Technology Guwahati (IIT-G), Hyderabad University and Anna University have featured in 'Next 100 under 50'. Indian Institute of Technology Guwahati (IIT-G) features in the range of 61-70 as compared 71-80 in 2018. While University of Hyderabad at 91-100 has retained its 2018 position, Anna University which featured at 91-100 in 2018 has experience a 10 rank drop and now features at 101-150 in 2019. Indian institutions have done well considering the fact that till 2017 there was only IIT-G which featured in the 'Next 100 under 50' ranking.
A total of 24 Asian universities, 15 European universities, 10 Australian and 1 Latin American universities feature in this year's ranking. The 2018 rankings had listed 21 Asian, 19 European, 9 from Oceania and 1 from Latin America.
The QS 'Top 50 under 50' rankings are based on six metrics which are used for the QS World rankings as well. The metrics have different pre-decided weightages which contribute to the overall score of a university. The metrics and their weightage are Academic Reputation – 40%, Employer Reputation – 10%, Faculty/Student Ratio – 20%, Citations per faculty – 20%, International Faculty Ratio – 5%, International Student Ratio – 5%.
Stay updated with latest Education News